Whatever you do, please take some action on Mother's Day to commemorate the original meaning of this day, we must put an to end the insanity of sacrificing our children to war!
Honor the world's mothers by devoting time during the year to actions against war.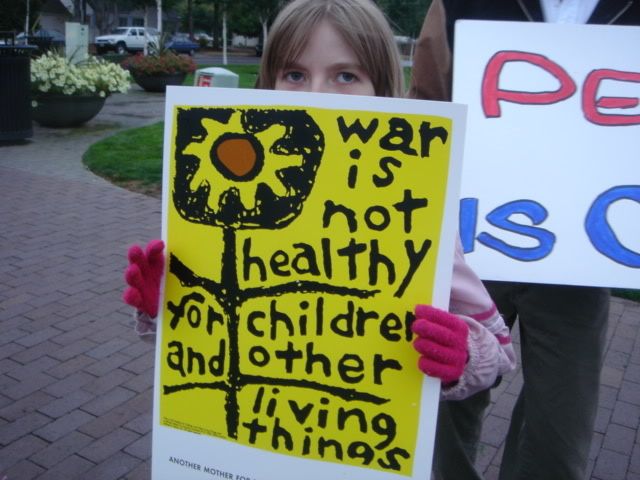 My daughter stood up against war long before she knew how to do long division.
She still has to stand up against war as she enters college.