Palmetto State Armory, a manufacturer of firearms, has decided to "honor" South Carolina 2nd District Republican Congressman, Joe Wilson, with the words he so ignominiously shouted at President Obama during his congressional speech regarding health care reform in 2009.
The are so proud of Joe Wilson's actions and words, that they have decided to bestow on him the honor of having a component of an AR-15 assualt rifle inscribed with "You Lie".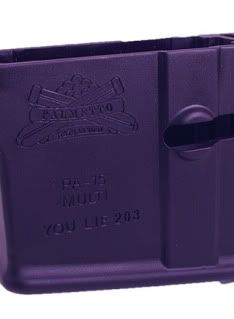 Close up of the "You Lie" AR-15 lower receiver proudly manufactured by Palmetto State Armory.