Dear Representative Barca,
I am writing to ask that you run for Governor of Wisconsin. You have heard the same plea from individuals posting it on your Facebook page, to the hundreds who signed petitions asking you to run, to the thousands of people chanting "Run Peter Run" at rallies. I thought I would press my case with a photo/video letter.

There are several candidates who have already declared for this race and other candidates who may be waiting in the wings to declare, but I am positive that you are the only person who can defeat Scott Walker in this election. Your Wisconsin roots and your loyalty to Wisconsin are sure to please one and all. Your unique combination State and Federal experience is unmatched by the other candidates. Yet what sets you ahead of all of the other candidates is your visibility in the past year and your consistent clarion call for clean, open government.

In a year of secret pledges, secret meetings, secret phone calls, secret emails, and a super secret John Doe investigation, Wisconsinites are eager for a clean fresh start with a new squeaky clean candidate with no hidden agendas and no old baggage to hold them back.

Mr. Barca, please listen to the people of Wisconsin and run for the Governor of Wisconsin.

Yours Sincerely,
SH Crane
During this interminable year in Fitzwalkerstan you have made hundreds of speeches.

.
"GOP doesn't care about unemployed people"- Peter Barca, 7.20.11
You have made speeches on the Assembly Floor.
Rep. Barca speaks at Equal Pay, Equal Rights rally 2/22/12
You have made speeches at small rallies.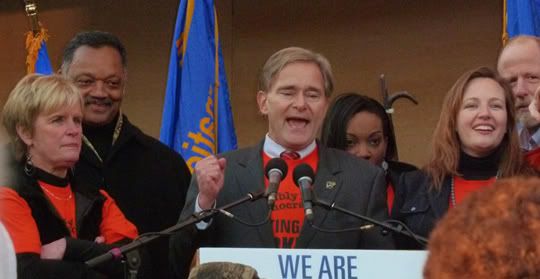 You have made speeches at medium sized rallies, outside...
Peter Barca at a rally held at the Barrymore Theater.
...and inside.
You have made speeches at the largest rallies in Wisconsin history!
WI Assembly Republicans attempt to force vote without Democrats present (note empty seats). Watch Rep. Barca's reaction. 2/18/11

Thousands of hours of WisconsinEye Video show you fighting for the people of Wisconsin...
Peter Barca on AB142 Enrollment Requirements for Talent Incentive Grants 11/1/11
... over....
376 Amendments proposed by Democrats and only 1 passed. Peter Barca 9/13/11
...and over again.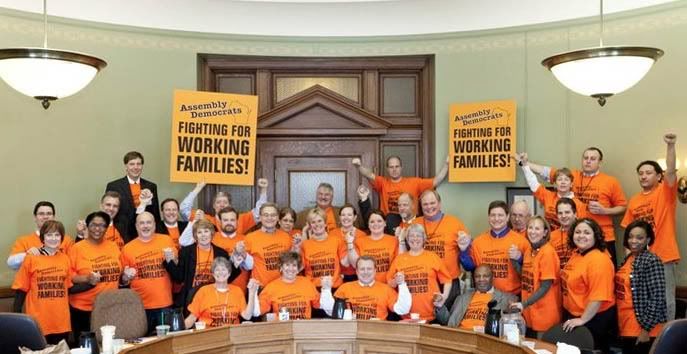 You've been focused on your work in the Assembly...
...and meeting with your constituents...
Peter Barca Defends Office Hours On Lawn
...(No matter what or who got in the way!).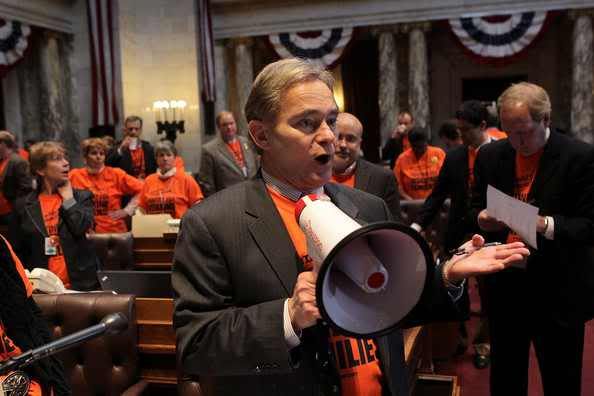 You don't realize that you have become a symbol of this movement...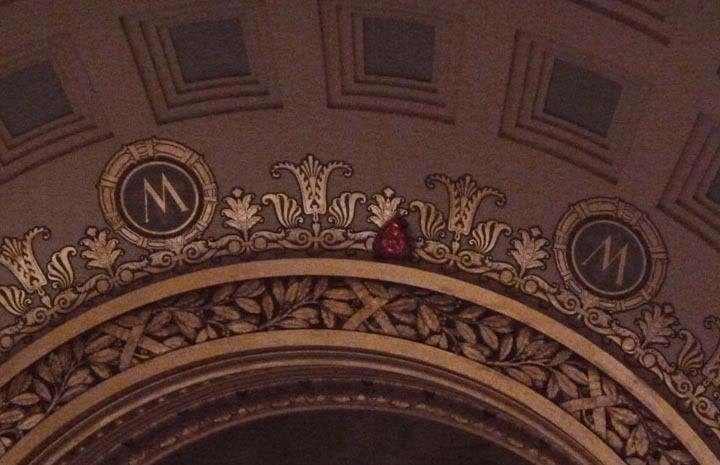 ...like the Heart Balloon...
... the Badger...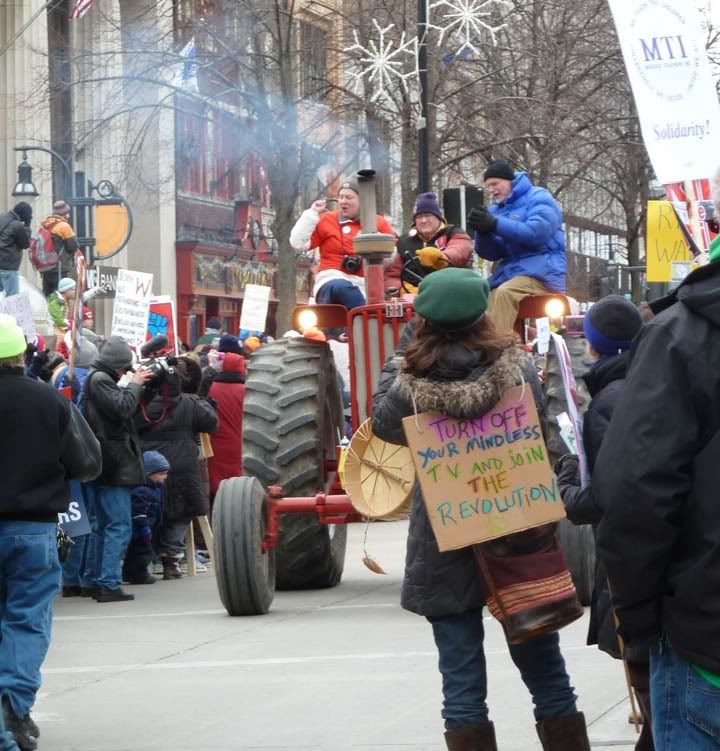 ...the rally...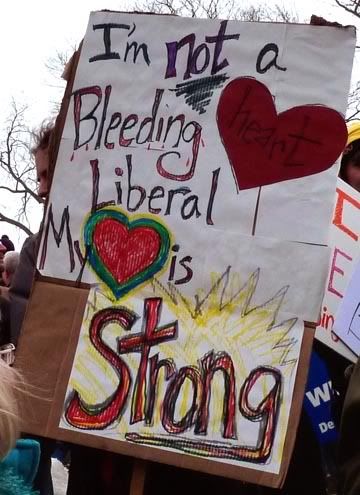 ...and the protest sign.
Mr. Barca, You symbolize Wisconsin's way FORWARD.
You symbolize the Wisconsin Government we want to have.
You symbolize the Wisconsin Governor we want to have.
Clean, Open, Honest Government
Clean, Open, Honest Governor

Mr. Barca, Fighting Bob LaFollette spoke truth to power in 1924: 



"Mere passive citizenship is not enough, men must be aggressive for what is right if government is to be saved from those who are aggressive for what is wrong."


The time for consideration is over. Now is the time to be aggressive. Now is time for you to follow in Fighting Bob's footsteps and run for Governor of Wisconsin.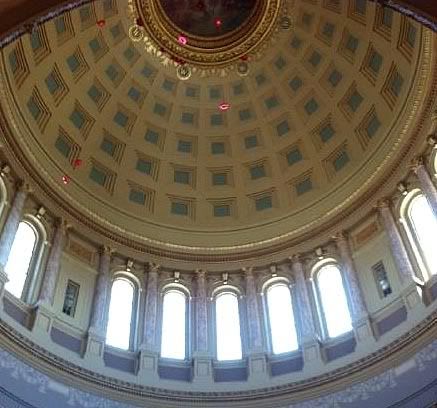 Mr. Barca, please run! With you as our Governor, Wisconsin will rise again!

If you are interested in contacting Peter Barca to urge him to run, you can send him an e-mail: pbarca7@yahoo.com