Reposted from Black Kos community by JoanMar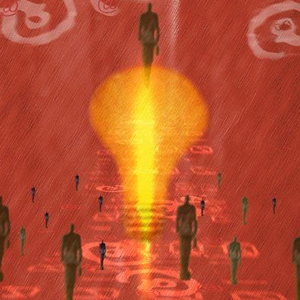 Commentary: African American Scientists and Inventors
by Black Kos Editor, Sephius1


Henry Ransom Cecil McBay (1914–1995) was an African - American chemist and a teacher.
McBay was born "Henry Ransom McBay" (named from his maternal grandfather, Henry Ransom) in 1914 in Mexia, Texas. His father, William Cecil McBay, was a barber who eventually became an embalmer and funeral director; his mother, Roberta Ransom (McBay), was a seamstress.
McBay was able to receive a good education because of his proficiency in math. He was able to gain admission to Wiley College in Marshall, Texas, and paid for his education by working in the college's dining-hall and post office. Inspired by his math and chemistry professors, McBay studied organic chemistry and earned his B.S. degree in 1934. His Wiley professors helped him acquire a scholarship to Atlanta to work on his next degree.
With only $1.65 in his pocket, McBay immediately took a job in the Atlanta University dining hall so he could eat. After only a few days on campus, his faculty advisor, Professor K. A. Huggins, arranged for him to work in the chemistry laboratory.