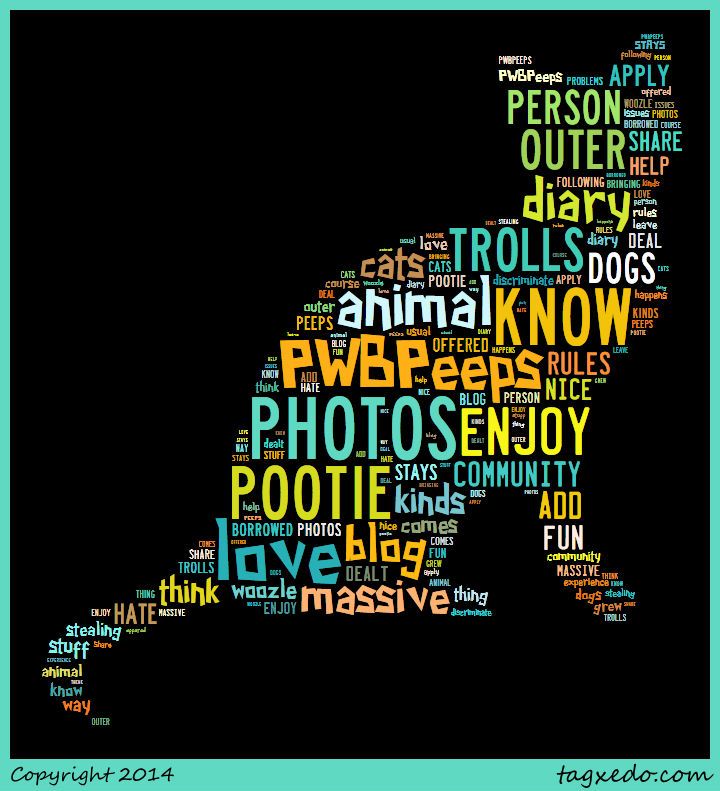 You know how this works, but as always, a gentle reminder:
Be nice to each other.
No trolling the diary.
If you hate pootie diaries, leave now. No harm, no foul.
Share any and all pootie/woozle photos or issues that you would like . When it comes to problems, we may just have someone with experience who can help.
Whatever happens in the outer blog STAYS in the outer blog. This is a place to relax and play; please treat it accordingly.
There is no such thing as stealing a photo around here, but if you would like a pic from the comment threads, please ask the poster. He/she may have a copyright to those pics. Many thanks!

Bring a pic, a tale, a tail, a tune, or a smile....or let us give you one. Carry on, kids...carry on!