---
We love to garden and enjoy nothing more than hanging out in our gardens or being on the back deck looking out over them. It's so lush right now but very soon the heat of summer will become a tough burden for the plants to survive. Besides enticing you with all the wonderful plants a garden has, you also need to be drawn to explore it, and that's what garden paths do. They're what really makes you want to wander through it all. Here are some paths in our gardens. Don't you just want to walk along them to see where they'll take you next? What's around that curve? What's down there?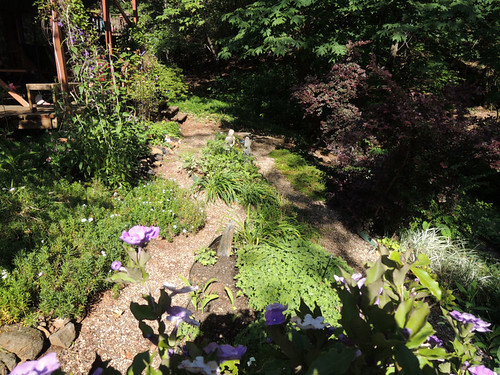 more pics after the orange huggie thing
What do you want to kibitz about tonight?