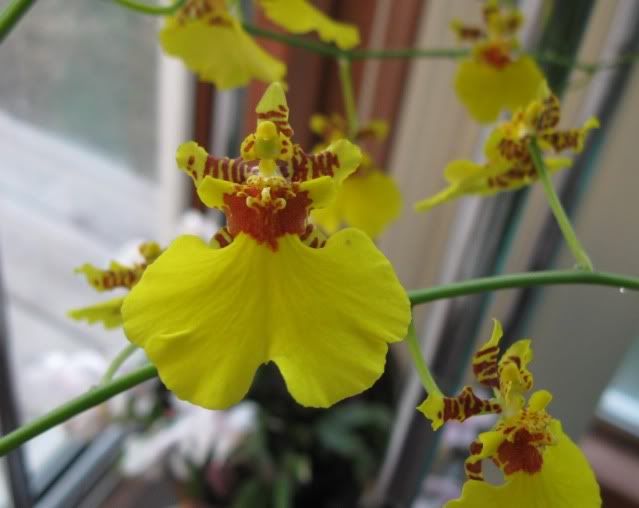 Good morning, gardeners! I'm a huge fan of flowers, from the mysterious and intricate flowers of the orchid variety, that can look like dancing ladies in long, full dresses,
or aliens hatching from their pods.
Let's look below the tangled hose for two of my favorite summer flowers to grow.