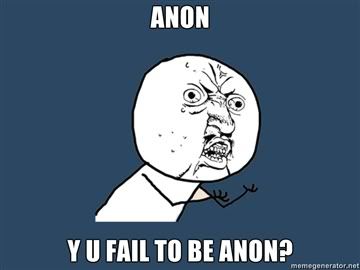 Legendary hacker Sabu, a "ringleader" Anonymous activist has evidently been an FBI informant for months, helping to build cases against other core group Anons, including the notorious LulzSec, which he started last May.
A rookie mistake, going online without cloaking his IP address, revealed his identity as Hector Xavier Monsegur, a 28 year old self-taught, unemployed computer programmer with no college education, living on welfare in public housing in New York.
Sabu's 45,000 twitter followers, who reveled in his exploits against government and security company websites, Visa, Mastercard and Paypal, and even the US Senate, are all a-twitter over the revelations.
Five major arrests in the US, England and Ireland today led to the announcement about Sabu by the FBI.
While some in Anon IRC and twitter feeds continue to assert a defiant bravado, comparing Anon to a hydra, which will grow back two heads for every one cut off, others are freaking out, erasing their hard drives and going into hiding before the cops come for them. Condemnation of Monsegur is bitter and harsh.
Since his arrest last June, Monsegur maintained his practice with Anon while helping to prevent over 300 attacks, according to the FBI, who also say he quickly copped a guilty plea deal to get out of up to 120 years in prison. He's presently out on $50,000 bail.
Barret Brown, a journalist closely associated with Anonymous expressed concern about serious damage to the group, saying "God knows what else he's told them". He predicts major Anonymous response.
This news comes at the same time as some shocking revelations about Julian Assange, founder of WikiLeaks, chronicled in another diary today.
In the murkey underworld of international cyber intrigue, it's hard to tell what to believe, but at the present moment the milieu is reeling under a double barrel blast of harsh news.