Don't know if anyone covered this. Missed it myself when it came out.
People know about the incredible energy resources available in my state (and, of course, some of the hazards involved in exploiting them). Now, it appears, there may be some new ones in the near future.
As gastronome extraordinaire Ian McNulty reported in the October issue of New Orleans Magazine, Louisiana's next energy boom might not come from offshore, but deep in the swamps.

Alligators are a common sight around south Louisiana, even on the roadways. In the future, however, they could also end up in our gas tanks. Researchers at the University of Louisiana at Lafayette recently completed a lab study showing the unique potential for turning alligator fat into biodiesel fuel.

"Alligator fat doesn't have a use now, so we looked at it and said, can we make something of value from this?" says Rakesh Bajpai, one of the study's authors.
In some ways, the composition of alligator fat is closer to plant oils than typical animal fats, making it a better candidate for biodiesel conversion, he says. While alligators are valued for their hides and for their meat, their fat is usually heaped into landfills. The ULL study estimated that the 15 million pounds of this fat now annually discarded by the alligator processing industry could be turned into some 1.3 million gallons of biodiesel.
Aside from the delicious tail meat and the hide, there's not much of use in an alligator. Once the tail meat is extracted and the hide is scraped and salted in machines like this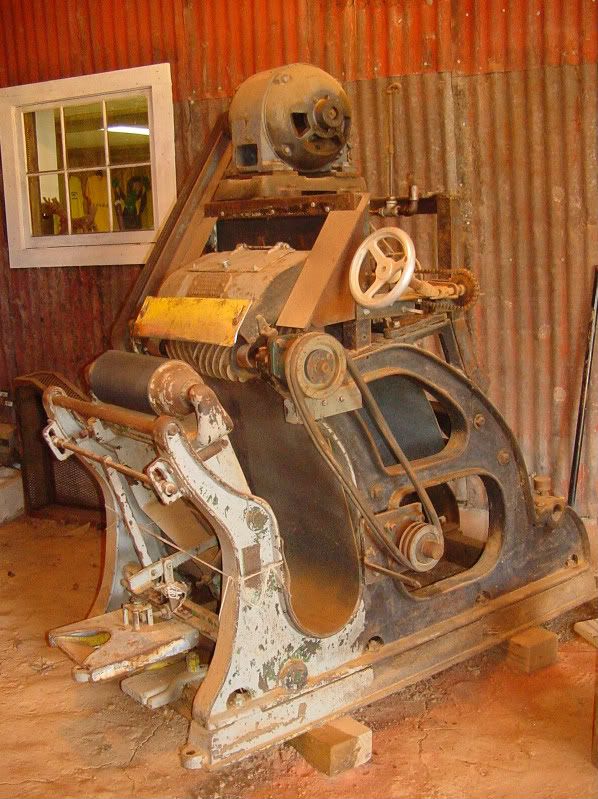 and its (slightly) more modern counterparts, what you're left with is a bunch of inedible muscle and lots and lots of gator fat. Fat which, according to Mr. Bajpai, could be the perfect base for biodiesel.
Still, the alligator industry isn't that big, and the amount of gator by-product will never come close to replacing petroleum as a source of our motive fuel.
But don't despair. According to Mark Zappi, Mr. Bajpai's ULL colleague and co-author of the study, "Shrimp waste in particular is showing a lot of promise."
With shrimp consumption hot and on the rise, perhaps some day soon we'll have the opportunity to pull up to the pump and say, "Fill 'er up, and hold the remoulade."
If nothing else, it would make the annual Shrimp and Petroleum Festival easier to explain to out-of-state visitors.