From a long list of differences, this one strikes me as most ironic, most unfair, and most detrimental to democracy in the long run.

Corporations can get Billions in Tax Refunds: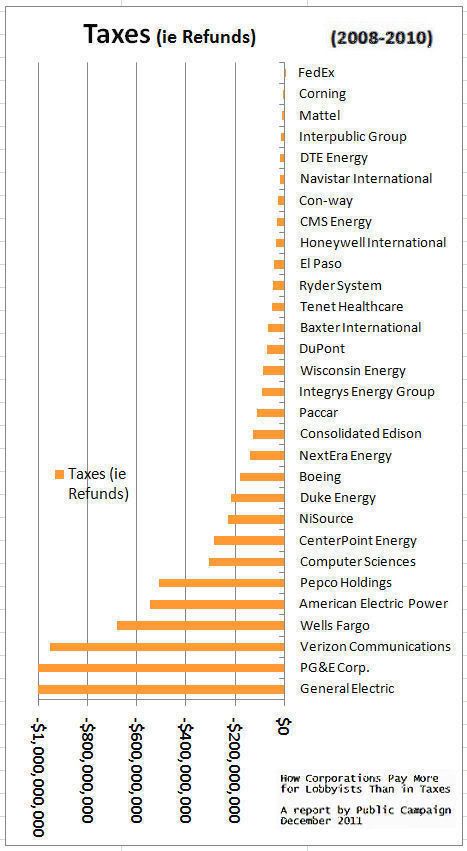 and then turn around and spend those surplus Billions, in purchasing the services of Lobbyists, to ensure that Congress keeps doing their Corporate bidding: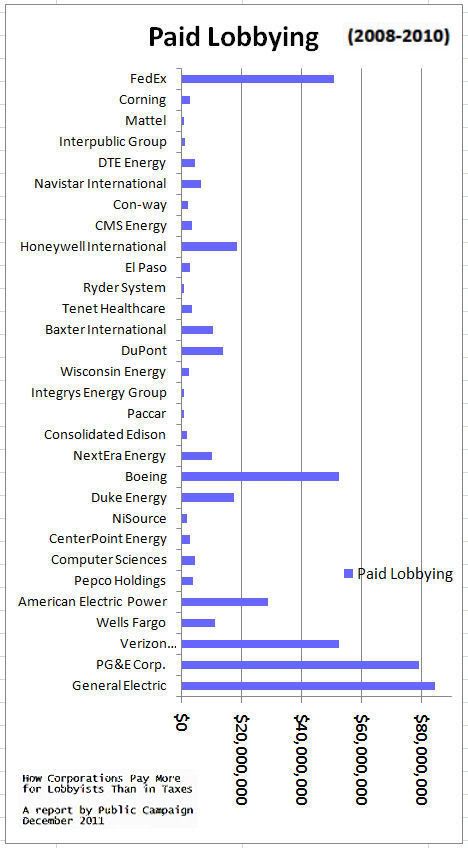 Yup, Actual People get to DO THAT, all the time. Not hardly!
"Alfred, summons my dreaded Lobbyist please ... They still aren't getting it right!

What the hell are we paying them for!? ... Results! ... or so we were led to believe."

Something is Broken when They pay more to Lobbyists, than to Taxes
by jamess -- Dec 09, 2011

New Report: Lobbyists or Fair Share in Taxes?
by Adam Smith on Wed, 12/07/2011

Key Findings

* The thirty big corporations analyzed in this report paid more to lobby Congress than they paid in federal income taxes for the three years between 2008 and 2010, despite being profitable.

* Despite making combined profits totally $164 billion in that three -- year period, the 30 companies combined received tax rebates totaling nearly $11 billion.
.
.
.

Another major difference between Corporate Persons, and Actual Persons is found in the Constitution where it boldly proclaims:

We the People ... Not We the Corporations ...



Ballad of a thin man -- Bob Dylan

http://youtu.be/...
... Something is happening here,

but you don't know what it is,

Do you ... Mr. Jones?