First... to all who have been so madly donating and subscribing people ...thank you and I'm only sorry I didn't know about this effort sooner or I'd have done soup diaries galore, sadly I've been so busy this past year that I rarely make it here to visit my DKos family.
I hereby resolve to make the effort to do some kind of diary once a week...pooties, soups and yep it's campaign season so I'll keep you posted on all my mischief
For tonight... enjoy the pooties...enjoy the soup and get ready for 2012...it's gonna be a wild ride and we're all gonna need to do our part
Bacon, Lettuce & Tomato Soup

Ingredients:
1 lb. bacon, cooked and chopped into as big or small of pieces as you like
6 roma tomatoes, seeded and diced
2 heads romaine lettuce, washed and cored
5 cups vegetable stock
2 cloves garlic, minced
2 tablesspoons olive oil
1 medium leek, diced
sea salt and black pepper to taste

Directions:
In frying pan or skillet, heat oil til sizzling. Sautee leek and garlic til you just start to smell the aroma of the garlic.
In soup pot bring vegetable stock to rolling boil and lower temperature to low. Add sauteed garlic and leeks.
Tear romaine leaves into big pieces and add to stockpot. Simmer til romaine just begins to wilt.
In small batches transfer to a blender and puree til smooth. Return to stockpot.
Over low heat, add diced tomatoes and bacon. Simmer 20 minutes. Add sea salt and pepper to taste.
Garlic Shrimp Bisque
Prep: 30 minutes
Cook: 45 minutes
Servings: ~8

Ingredients:
2 lbs of shrimp- 34 count, deveined, deshelled
1/2 stick of butter
1 head of garlic, peeled- 1/2 minced, 1/2 whole clove
2 medium leeks, sliced
2 tablespoons olive oil
5 cups fish stock
2 cups half and half
1/4 cup corn starch, mixed with 1/4 cup cold water
Black pepper and sea salt to taste.

Directions:
Using a frying pan or skillet, melt the butter. Add the minced garlic and shrimp, saute until shrimp is cooked thru and you start to smell the garlic aroma.
At the same time in stock pot, heat olive oil. Add the sliced leeks and sautee until leeks just start to crisp.
Add fish stock and garlic shrimp mixture to stock pot and bring to a slow boil. Reduce heat to low and add whole garlic cloves. Simmer 15 minutes.
A little at a time, transfer to blender and puree to smooth. Once all is pureed, return to stock pot and add half & half and corn starch mixture. Add salt and pepper to taste.
Simmer another 20 minutes and serve.
You can garnish with minced chives or parsley if you choose.
note: I have also used this same recipe with crab and with lobster so use whatever seafood you want but I can tell you it's best with the shrimp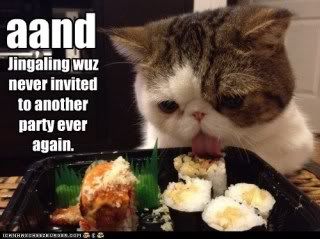 In honor of my work- which would never have been possible without the love and friendship of Kossacks ...

US Senate Bean Soup
Ingredients:
1 pound dry navy or Northern beans, rinsed and drained
2 meaty smoked ham hocks
1 large sweet onion, chopped
4 sticks celery, chopped
2 baking potatoes, peeled and diced, or if you must you can subsittute 1 cup mashed potatoes
3 garlic cloves, minced
Black pepper and parsley

Directions:
After draining and rinsing beans, put into large soup pot with 8 cups hot water and ham hocks. Bring to a boil, reduce heat, cover, and simmer for an hour (skim foam off top occasionally)
2. Stir in onion, celery, potatoes and garlic and bring back to a boil. Reduce heat, cover and simmer until veggies are tender. Season to taste with pepper.
3. Using slotted spoon, remove ham hocks from soup. Debone, chop into bite size pieces and return to the soup.
I'll be traveling back home tomorrow ...fresh and ready after a week off with lots of shoe shopping and laughs ... if I can stay awake on the train I'll try to write a diary filling y'all in on what I've been up to and what mischief I can use your help with in 2012...