I'll be attending my first-ever Netroots Nation this year when it comes to Providence. I'll be there with the lovely & talented HawkWife, and I hope to meet many of the fantastic folks who have made participation in this community both memorable & rewarding. So, in preparation, I've designed a "business" card that should help identify me, plus give folks something to hold onto & help remember who I am as well as where & when they met me.
Here's a peek:
Front-face: The front of the card identifies me in the two identities that people here know me by. (Any alleged other aliases would obviously have to contain their own separate forms of identification.) The front of the card not only identifies me - it also provides a means of contact, as well as "iconic" references for my identities & the two books I've co-authored.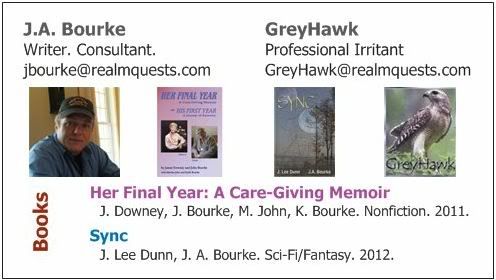 Rear-face: Very simply, it gives folks a place to record where we met & what we discussed, plus the most significant URLs to explore regarding me.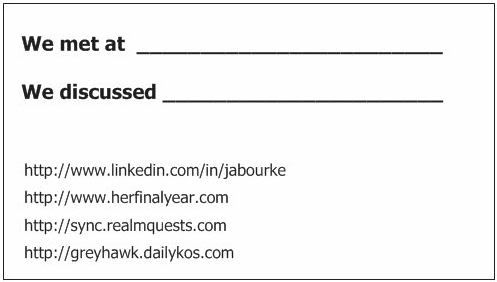 I also ordered an engraved business card holder, partly to protect a handful of cards at a time and partly in hopes that this event is the first of many (not only NN12, but other writing / consulting / etc. types of engagements).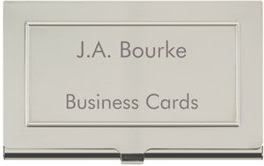 I'll also have a camera, a laptop, smartphone & backpack - containing water, energy bars, granola bars, pen & paper, a copy of Her Final Year & a copy of Sync.
What are you planning to bring, and how are you preparing? What I have missed - do I need a flak jacket, steel-toe boots, paint balls or a wetsuit? Or anything else?
* I haven't actually received the cards or card holder yet - they'll be arriving the day before - but I've got 'em ordered. That counts, right?