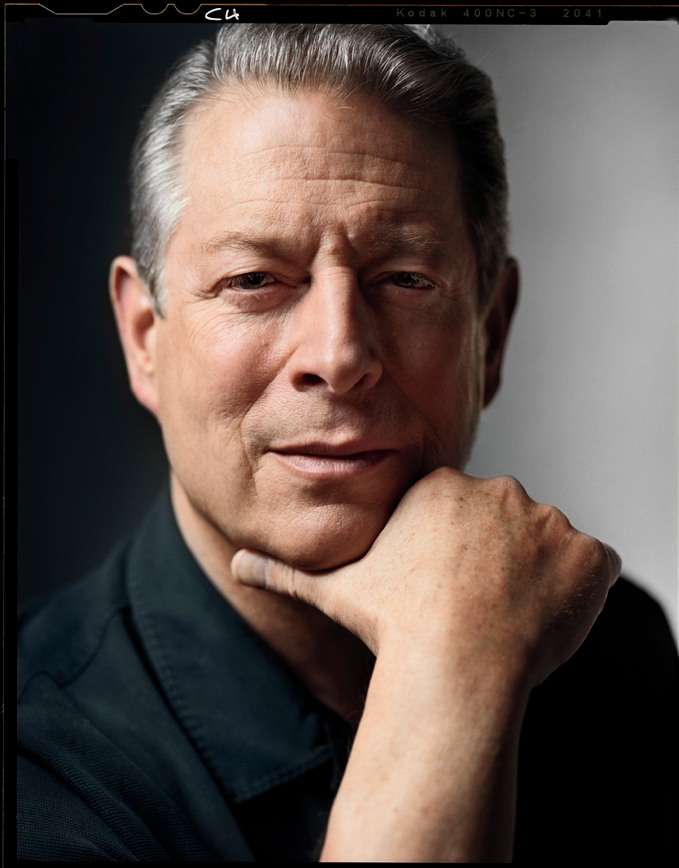 Meteor Blades and I are pleased to announce that Former Vice President Al Gore is now a kossack and will be participating in our Climate Change SOS Blogathon. We first invited him to join us with a climate change blogathon in 2009 but he was in Copenhagen for the climate change summit. However, we kept in touch over the years because he wanted to participate in the climate change projects that we organized at Daily Kos when his schedule would permit him to interact with our community.
The time is NOW. Former Vice President Al Gore will be posting at 9 am Pacific Time (12:00 Noon Eastern Time) on Friday, August 24th, along with two members of The Climate Reality Project!
America is now seeing a window of The Climate Reality.
Sometimes, the public and lawmakers don't pay attention to environmental issues until there is some form of crisis. For example, in 1969, the Cuyahoga River in Ohio literally caught on fire from the thick oily sludge and oil-soaked debris of contaminated pollution masquerading as one of our waterways. Many viewed waters on fire as the eye-opener that the public needed and the trigger for Congress to enact the Clean Water Act and create the Environmental Protection Agency.
We now have a climate change version of "waters on fire." This past summer, we have witnessed climate change impacts happening NOW, with TV video and media reports on the heatwaves, wildfires, droughts and freak storms. As James Hansen stated, some of our extreme weather events are linked to climate change:

The deadly European heat wave of 2003, the fiery Russian heat wave of 2010 and catastrophic droughts in Texas and Oklahoma last year can each be attributed to climate change. And once the data are gathered in a few weeks' time, it's likely that the same will be true for the extremely hot summer the United States is suffering through right now.
While blogathon organizers -- Boatsie, Bill McKibben and myself -- called our blogathon
Climate Change SOS
, we could have as easily called it
Climate Reality
. One of our goals was to bring together a coalition of scientists, political activists, lawmakers and citizens to discuss the urgency of climate change impacts and work toward effective legislation next year. Many have used social media this week to spread the word about the discussion underway this week at
Daily Kos
.
Former Vice-President Gore has been similarly engaged this week in San Francisco with 1,000 people from around the world attending a program of leadership training so they can "share the reality of climate change as leaders who encourage their communities to take action."
Among their many other acts of leadership, Climate Leaders connect the dots between the extreme weather where we live and the global reality of a warming climate. They work to discredit the well-financed and professional deniers who, in the face of all evidence, continue to ignore the reality of this urgent crisis. They are on the front lines of the movement to call on our governments to reduce carbon pollution now.
All of the dot connecting at Daily Kos this week is thanks to our admin team for Climate Change SOS: boatsie, JekyllnHyde, rb137 and citisven. There is simply no better team on earth! We're all friends, but their dedication and commitment to this project and our community is just beyond amazing. This week just would not have possible without them.
Former Vice President Al Gore created The Climate Reality Project to do what we in our eco community have also been trying to do for years now, inform about our climate crisis and work toward meaningful change:

The Climate Reality Project is bringing the facts about the climate crisis into the mainstream and engaging the public in conversation about how to solve it. We help citizens around the world discover the truth and take meaningful steps to bring about change.

Founded and chaired by Al Gore, Nobel Laureate and former Vice President of the United States, The Climate Reality Project has more than 5 million members and supporters worldwide. It is guided by one simple truth: The climate crisis is real and we know how to solve it.
Here's our former Vice President Al Gore discussing Climate Reality in the U.S. and globally: (It's an hour video presentation that you can watch tonight to get primed for tomorrow!)
In addition to former Vice President Al Gore, Maggie Fox, the President and CEO of The Climate Reality Project, and Sabrina Cowden, Program Director for The Climate Reality Leadership Corps at The Climate Reality Project, will also be blogging our Climate SOS tomorrow.
Maggie Fox has an impressive background and experience with citizen campaigns and climate change policy issues:

Maggie is the President and CEO of The Climate Reality Project, formerly known as the Alliance for Climate Protection. Since joining the group in early 2009, Maggie has led a campaign to help citizens around the world discover the truth about the climate crisis and take meaningful steps to bring about change. Along with former Vice President Gore, Maggie has participated in training hundreds of climate educators from around the world, most recently in Beijing, China and Jakarta, Indonesia.

…Maggie spent 20 years working at the Sierra Club, including five years as its Deputy Executive Director. She led numerous federal, state and regional policy efforts on climate change, energy policy, Western public lands and water, Native American natural resource issues, and agricultural reform, as well as outreach efforts in the broader progressive community.
Since joining The Climate Reality Project in 2006,
Sabrina Cowden
"has been involved with all aspects of the program — from managing staff, logistics, and strategic development, to forging relationships that strengthen and expand Climate Reality's message, to managing event program development."
Friday, August 24th ALL TIMES PACIFIC

7:00 am: Maggie Fox

8:00 am: Sabrina Cowden

9:00 am: Former Vice President Al Gore
BTW: All three could use some mojo and followers to welcome them to the best progressive online community in the world!