In a couple of days I start the Sourdough Section of Beth Hensperger The Bread Lover's Bread Machine Cookbook, (inspired by the movie Julie on Julia where Julie cooks here way through Julia Child's cookbook, I decided to do the same thing but using Beth's bread cookbook, and my splurge on a retail therapy trip of a Breville Brad machine), so i decided to get the Sourdough starter going early to develop the best sour taste. Beth suggest's a starter by Goldrush Sourdough. But I decided to go with a culture sold on Amazon.com by Breadtopia.com.
The Sourdough starter arrived as died flakes, which were placed in a couple of tablespoons flour and water.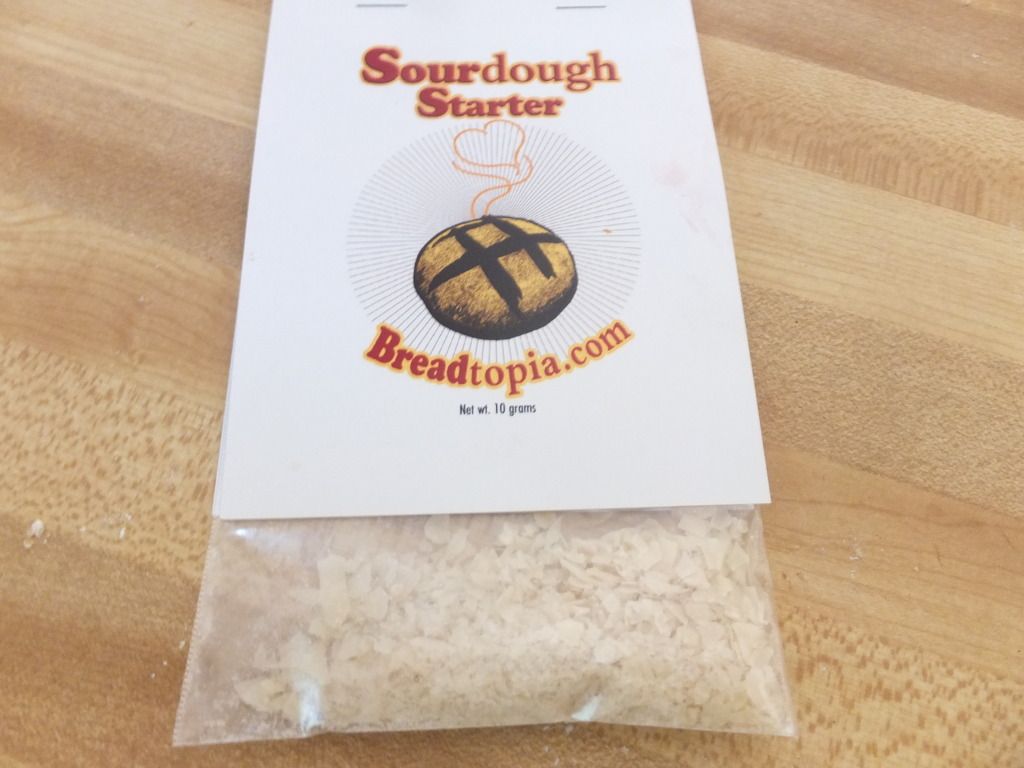 After 24 hours I added a third cup more flour and a third cup water. The next day the volume of the started had at least doubled. I then transferred the starter to a mason jar, and added another cup of flout and aout 2/3 cup water. Withing a couple of hours the volume of the starter had again doubled, lots of bubbles had formed on the top, and I was the proud owner of a healthy and vibrant sourdough farm.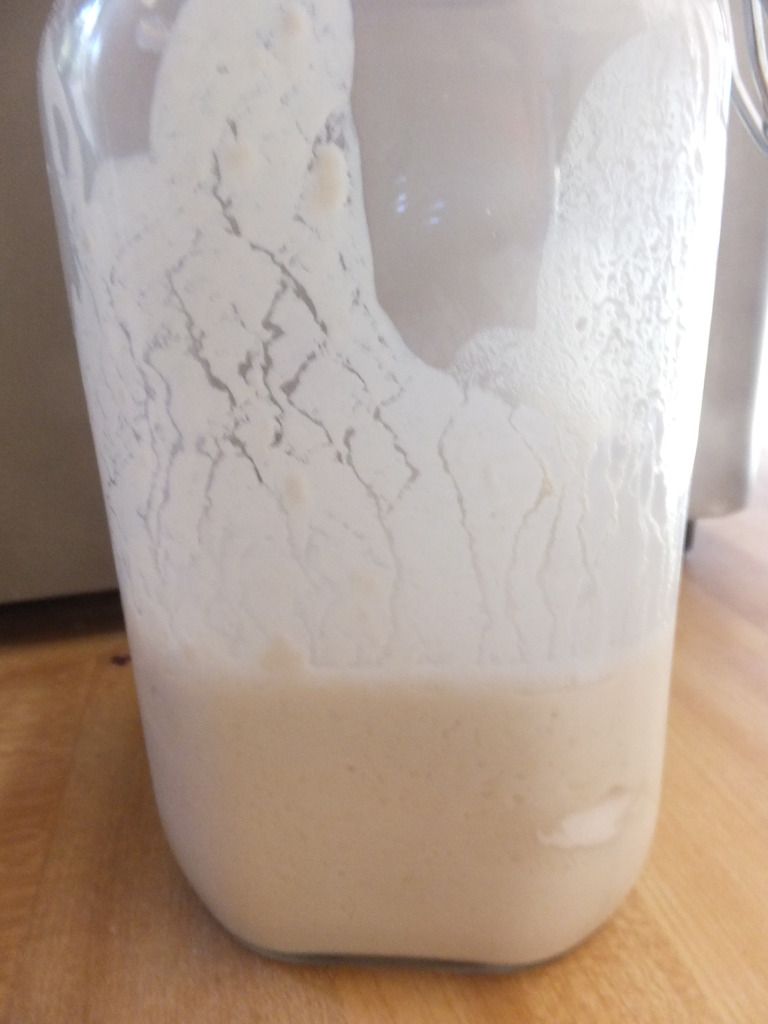 Now that my farm is going strong I am going to double the volume one last time. Everything I have read about the upkeep of the farm states that it needs to be kept in the refridgerator, fed and watered weekly, and that it is best to let it reach room temperature before using it in a recipe. So I will let it sit on the counter for another night, and try it in White Sour Dough bread in the morning.
From what I have read online there are two types of sourdough recipes, ones that just use the starter for their leavening, and ones that also use yeast. Beth seems to be in the second school as all of her recipes also call for yeast to be used.
So I guess I am going to have to do more research and find some online that just use the starter for leavening just to taste the difference.