When personal computers were becoming an integral part of the workplace almost two decades ago, I recall someone saying, "It is time for thinkers to become doers."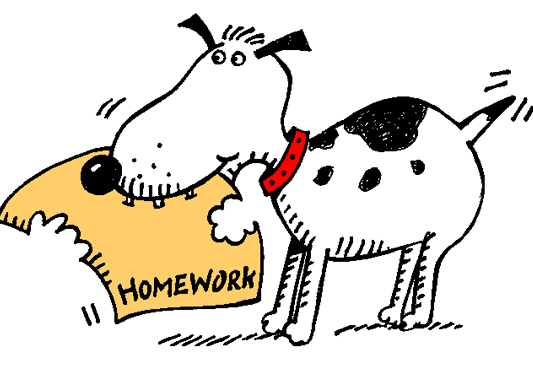 Well, it is time to retire your political pundit's hat, stop pontificating about what will happen, and start doing. Get to work pronto. I am assigning all of you (you too, Markos) an easy homework assignment that undoubtedly you will ace. Now, they don't call me "C+ Hyde" for nothing. If you mess up, your grade might even be, not unlike George W. Bush's grades at Yale, a "Gentleman's C." Or, worse.
Do you want to be compared to the worst President in American history? I didn't think so.
So, without further ado, get to work. No extensions, no incompletes. Don't give me any excuses about your dog eating the homework!
Details below the fold.
Have you ever called voters on behalf of a candidate? If you haven't done so, fear not for you can learn on the job. It is one of the most interesting and fun aspects of being part of a political campaign. You will learn a great deal about issues and the country's concerns by simply talking with people.
You can watch Dr. Jill Biden (on the right) phone banking from the Obama-Biden Campaign HQ's in Chicago, IL.
See how easy it is?
Online/Remote/Virtual Phone Banking Links for Election 2012
---
Phone Banking Guidelines - Please read this.
Our list is targeted at available resources that allow, for example, Californians to phone bank for close races in Ohio, Florida, Virginia, and other battleground states even when online phone banking is not provided by the campaigns. The new tool is remote/virtual phone banking.
Many campaigns don't have online phone banking like you might have experienced in the past for the Obama-Biden Campaign, which is one click away to a script and list of voters. Please contact the following Democratic campaigns that use a variety of alternative resources including Facebook applications and dedicated software. Volunteers can log on from inside or outside the state or Congressional District. Some campaigns will email PDFs of names and numbers to interested political activists from all over the country. Read the directions carefully for each campaign.
Let's work hard for the next few days and on to victory on November 6th!

Call out the vote! Sign up to call voters from home for bold progressives like Alan Grayson and Elizabeth Warren between now and election day.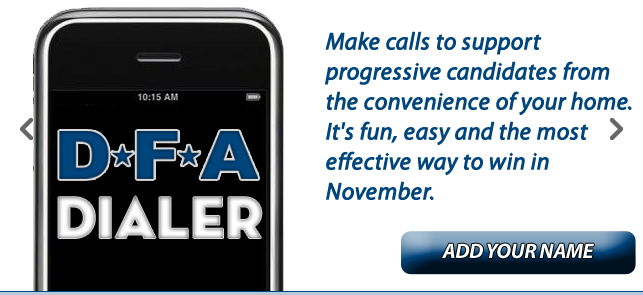 DFA's Dialer is set up for supporting progressive candidates from your home.
Click onto tab "MAKE CALLS" on the top of page. If registered at site, it will take you to phone banking page that has the script and list of names to call.
If not registered, it asks you to register.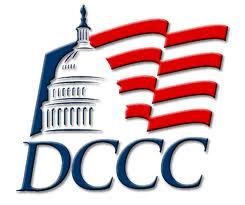 Sign up at the DCCC volunteer page to make calls from home. Complete a short form with your email, first name, and other optional information (last name, city, zip, state, and phone) and then choose the checkbox by "Call voters from home."
A DCCC staffer will make contact via email to explain the process and to register you. Click this link for more details.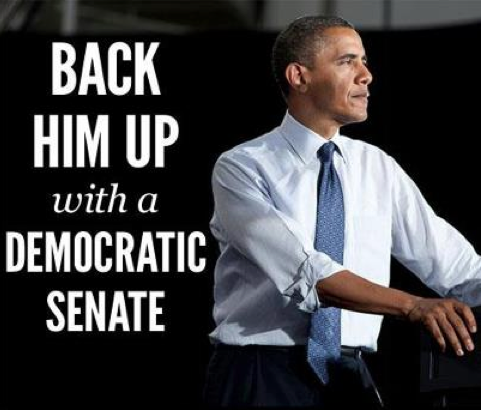 - Elizabeth Warren (D-MA) - Register at her website with name, email address, and password. After you register, you can make phone calls for her from out-of-state, similar to President Obama's phone banking set up.
- Tim Kaine (D-VA) - Click this link to make phone calls.
- Tammy Baldwin (D-WI) - Contact Lauren Peters at 202-997-6642 or laurenp@wisdems.org and she will set you up for their online phone bank.
United States House of Representatives
The Speaker's gavel belongs in Nancy Pelosi's hand. Work hard to make it happen!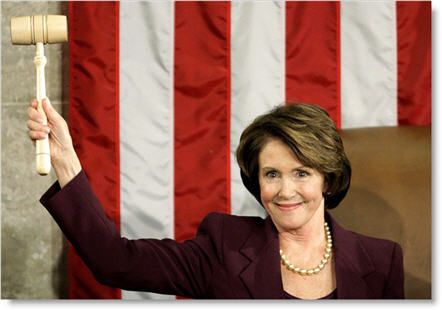 - Kyrsten Sinema (AZ-09) - Only option for virtual phone banking is via the DCCC (if Sinema is targeted for their support).
- Ami Bera (CA-07) - Call 916-670-1864 or sign up at this link.
- Jose Hernandez (CA-10) - Email Nick at namattes@gmail.com to learn how to register and login to the system.
- Raul Ruiz (CA-36) - Only option for virtual phone banking is via the DCCC. (if Ruiz is targeted for their support)
- Scott Peters (CA-52) - Contact Kate Lyon at k.lyon@cadem.org or 858-715-1369.
- Elizabeth Esty (CT-05) - Call or email Matt at 203-716-1669/mjaniszewski@ctdems.org to be registered for phone banking Sat 11/3 through Tues 11/6.
- Al Lawson (FL-02) - Email alex@lawson4congress.com and request a PDF with the names and phone numbers of people to call.
- Alan Grayson (FL-09) - Click this link to do phone banking for the campaign. It is called "Call for Grayson."
- Val Demings (FL-10) - Email Brian at blacey@fladems.com and request phone lists.
- Patrick Murphy (FL-18) - Go to this link for immediate registration and login to do virtual phone banking.
- Lois Frankel (FL-22) - Click this link to create account.
- Joe Garcia (FL-26) - Email Franco at fcaliz@democracyforamerica.com to sign up to make calls starting now through the election and/or for a major DFA call session on Th. Nov. 1. (Spanish speakers are especially welcome)
- Tammy Duckworth (IL-08) - Only option for virtual phone banking is via the DCCC. (if Duckworth is targeted for their support)
- David Gill (IL-13) - Email Meagan at Meagan@gill2012.com.
- Wanda Rohl (IL-16) - Click on this link - http://rohlforcongress.com/... - and choose a county. In the "name" field type in "Daily Kos" and then supply your email as instructed, and someone will get in touch with you.
- David Crooks (IN-08) - Call Matt at 574-807-2576 or email him at mattlafortune@gmail.com.
- Gary McDowell (MI-01) - Call Matt at 203-710-9454.
- Mike Obermueller (MN-02) - Call Nathan at 952-239-0531 or email him at coulter.nathan@gmail.com.
- Jim Graves (MN-06) - Call 320-252-4446 or email ray@jimgraves.com.
- Kim Gillan (MT-AL) - Call 406-694-4100 or email team@gillanforcongress.com for a list of names and numbers to contact.
- Ann McLane Kuster (NH-02) - Email John at jgreene@nhdp.org or call 603-225-3327.
- Shelley Adler (NJ-03) - Email shelley@shellyadlerforcongress.com or call 856-574-4178.
- Michelle Lujan Grisham (NM-01) - Call 505-554-1623.
- Mark Murphy (NY-11) - Email CorinneRoller@gmail.com or call 718-273-0424.
- Sean Patrick Maloney (NY-18) - Follow this link to sign up for calling from home.
- Julian Schreibman (NY-19) - Call Erica at 845-765-9494.
- Pam Gulleson (ND-AL) - Call Luke Quandt at 701-566-7343.
- John Oceguera (NV-03) - Email Jonathan at jpattillo@nvdems.com.
- Betty Sue Sutton (OH-16) - Contact Cayti at 440-842-4227 or cjohnson@ohiodems.org.
- Manan Trivedi (PA-06) - Email info@trivediforcongress.com or call 610-621-2366.
- George Badey (PA-07) - Call Tim Brown at 484-432-6438 or email him at tim@badey.com.
- Kathy Boockvar (PA-08) - Call Brian at 267-544-9224; there is a coordinated GOTV dry run with OFA this weekend.
- Eric Stewart (TN-04) - Call 931-548-6831; email volunteer@votestewart.com; or go to this link.
- Suzan DelBene (WA-01) - Email info@delbeneforcongress.com for joining the GOTV phone banking, with set days and times.
- Rob Zerban (WI-01) - Go to this link and help defeat Paul Ryan twice!
- Jamie Wall (WI-08) - Call Ben Gardner at 920-737-2971 or email him at beng@wisdems.org.

---
Our GOTV Blogathon team members are Patriot Daily News Clearinghouse, Onomastic, JekyllnHyde, boatsie, peregrine kate, ShoshannaD, rb137, and adviser Meteor Blades.
This is the third day of the GOTV Blogathon and we expect the first diary today to be posted in the next few minutes by Senator Al Franken (D-MN).
UPDATED: Here's the complete diary schedule.
GOTV Blogathon - October 23-26, 2012
Diary Schedule - All Times Pacific
---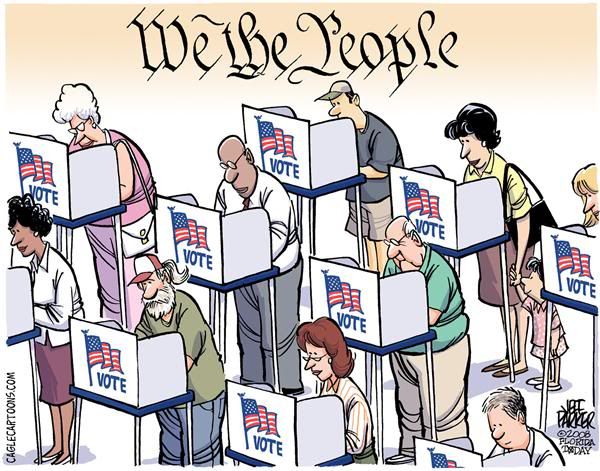 Lawmakers, political activists, and union leaders have taken time from their round-the-clock, get-out-the-vote schedules to join us this week. Click this link for additional details, guest bios, and a complete lineup including among many others, House Minority Leader Nancy Pelosi, Van Jones, Secretary Robert Reich, and Governor Howard Dean.
Do you have any links for closely contested Congressional races in battleground states? If so, post them in the comments section of diaries written by our guests. More details here - Links for the DK GOTV Blogathon! Got Any Online Phonebanking Links for Close Races?
The blogathon is being organized by Patriot Daily News Clearinghouse, Onomastic, rb137, JekyllnHyde, boatsie, and adviser Meteor Blades.
---
1:00 pm: GOTV Blogathon: Your vote really DOES Matter (Just Ask the City of East Palo Alto, California) by shanikka.
3:00 pm: The Seduction of Cynicism by Former Labor Secretary Robert Reich.

7:30 am: United Citizens vs Citizens United by Senator Sherrod Brown (D-OH).
11:00 am: GOTV Blogathon: A Vote for Our Nation's Health by SEIU President Mary Kay Henry.
12:00 pm: Election 2012: The Great Vision Divide by AFL-CIO President Richard Trumka.
1:00 pm: House Democrats Will Make You Proud by House Democratic Leader Nancy Pelosi (D-CA).
5:00 pm: "Bodies on the Beach": GOP Strategy Must Fail by Van Jones.
9:00 am: Let's Get Out There and Do This by Senator Al Franken (D-MN).
11:00 am: My Mother by AFL-CIO Executive Vice President Arlene Holt Baker.
1:00 pm: In 2012, Women Must Make Their Voices Heard and Vote by Senator Kirsten Gillibrand (D-NY).
2:00 pm: GOTV Blogathon: Yes, Latinos Will Vote by SEIU International Secretary-Treasurer Eliseo Medina.
3:00 pm: Audit the Pentagon by Rep. Barbara Lee (D-CA).
4:30 pm: Not Voting? The Koch Brothers Thank You by Former Governor Jennifer Granholm (D-MI).
6:00 am: High-Stakes Election for Middle-Class Families by Senate Majority Leader Harry Reid (D-NV).
8:30 am: For the Rest of Us by Carol Shea-Porter - Democratic Nominee NH-01.
11:00 am: GOTV Blogathon: Young Voters and Obama by AFL-CIO Secretary-Treasurer Elizabeth Shuler.
12:00 pm: GOTV: If The Country Looks Like Arizona, Let's Turn it Blue by Congressman Raúl M. Grijalva (D-AZ).
1:00 pm: GOTV Blogathon: Make It Count by Tammy Duckworth - Democratic Nominee IL-08.
2:30 pm: GOTV-My Newest Challenge: Fighting the GOP Super Pacs by Jose Hernandez - Democratic Nominee CA-10.
3:00 pm: GOTV Blogathon: President Obama used his power to say Si Se Puede! by United Farm Workers President Arturo S. Rodríguez.
---
Please remember to republish these diaries to your Daily Kos Groups. You can also follow all postings by clicking this link for the DK Poli Group. Then, click 'Follow' and that will make all postings show up in 'My Stream' of your Daily Kos page.