The House of Representatives is supposed to be the people's house. But gerrymandering has produced a highly non-representative body.
A preliminary analysis of voting for the 2012 U.S. House of Representatives has found that more Americans voted for Democrats than Republicans. Nonetheless, Republicans will hold about 10% more seats in the House of Representatives.
In practice, this is what it gerrymandering looks like for the 2012 election.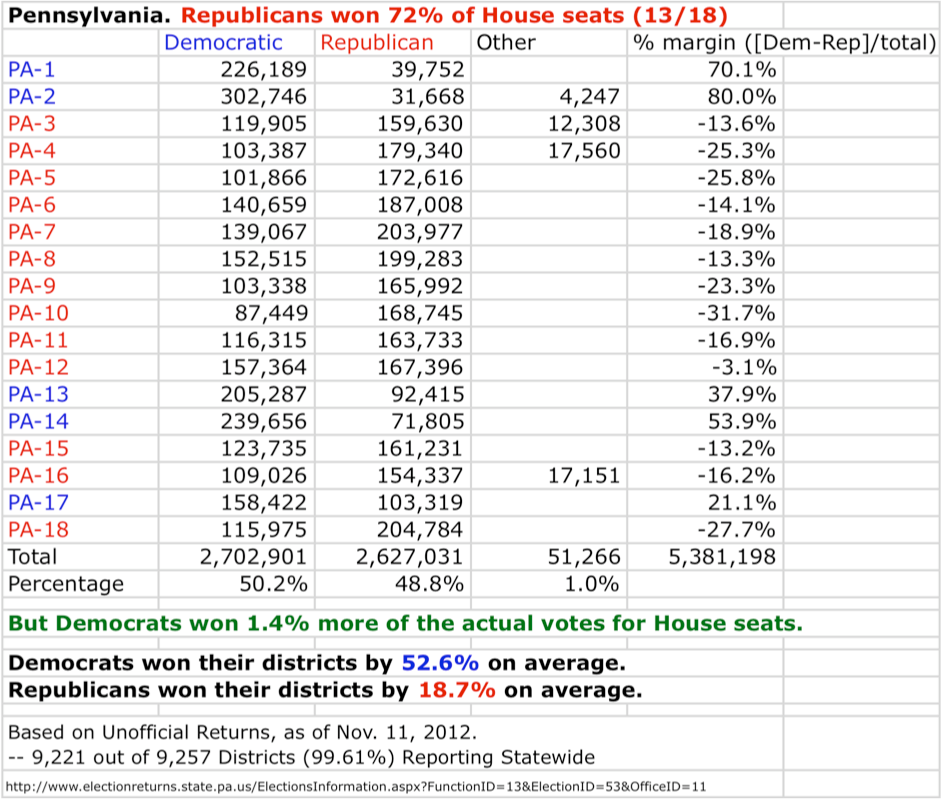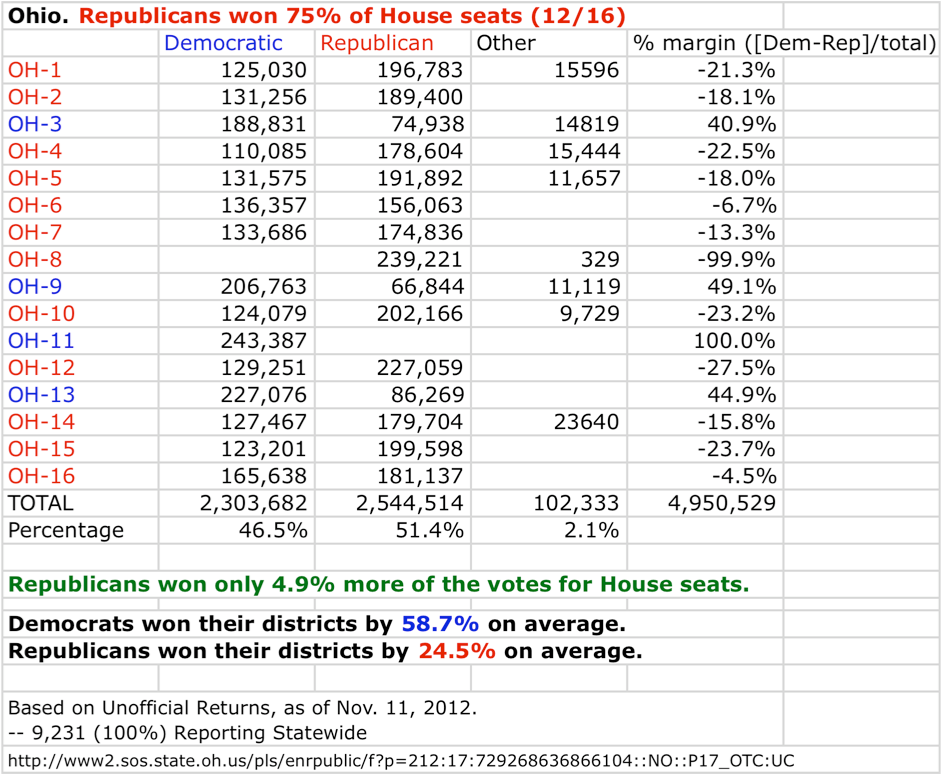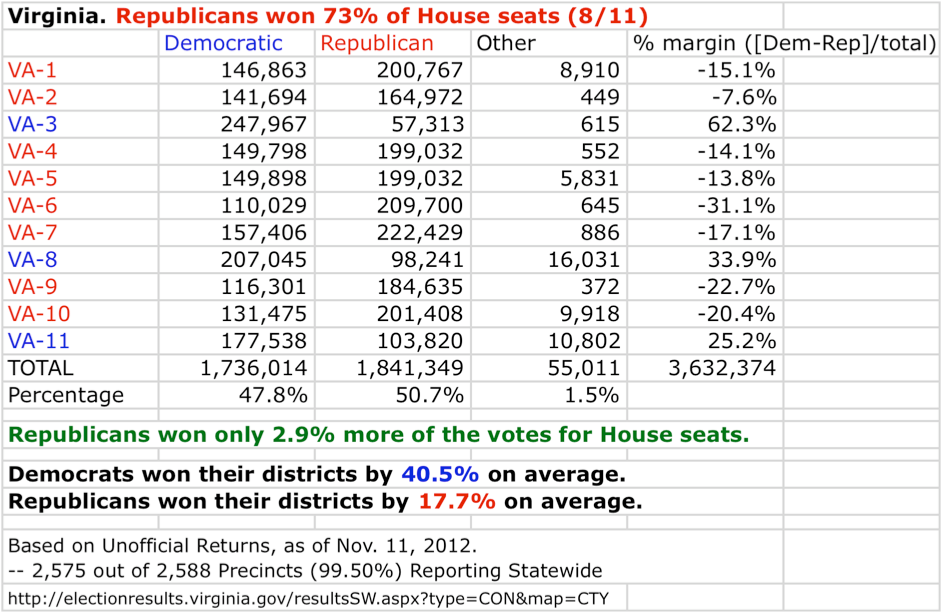 An important electoral reform is for state's to implement non-partisan drawing of district lines, as Iowa has done.
For comparison's sake, here's how Iowans voted for their Representatives.