Welcome to the 11/16/2012 Post Game Show for Mojo Friday!
Today's Mojo Friday diary is Mojo Friday - Doody Head and Poopy Face - II Edition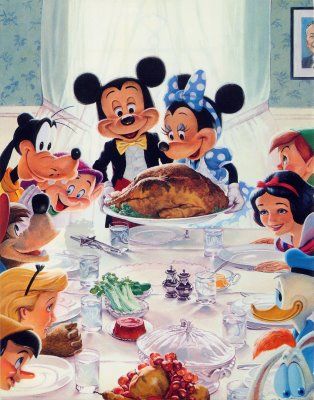 With elections behind us, our job is not done. We must continue to protect social security, medicare, medicaid, unemployment funds, food stamps, and etc. We cannot let the rethuglicans claim "victory". I'm glad to see some of our progressive senators standing tall, please support them.
I hope everyone has a chance to give thanks, and celebrate those thanks, with family and friends this week.
The Mojo Friday Postgame is a statistical analysis of the Mojo Friday diary that is posted every Friday morning at 10:30 a.m. ET. For further info please check out Jez's 'Official' "Mojo Friday Snecktionary"
Congratulations to:
Participation-est:
bjedward, InsultComicDog
Chattiest:
bjedward, entrelac
Generous-est:
InsultComicDog
Snecksiest (1):
MI Sooner, 4Freedom, Captain C
Missed by one:
Thanks to our most excellent host, TexDem!
Stats will be updated Sunday afternoon. Final stats will be published a week later.

First round stats, as of 4:05PM Eastern, are:
49 participants
353 comments
7.2 average comments per participant
7401 total mojo exchanged
44.8% average participation rate
Individual performances:
Participation-est: bjedward,InsultComicDog
Chattiest: bjedward,entrelac
Generous-est: InsultComicDog
Snecksiest (1): MI Sooner,4Freedom,Captain C
Snecker-tracker:
100 : Captain C
200 : 4Freedom
300 : MI Sooner
| | | | | | | |
| --- | --- | --- | --- | --- | --- | --- |
| username | comments | mojogiven | comments + mojogiven | partic% | mojorecd | recd diary? |
| bjedward | 46 | 307 | 353 | 100.00% | 1061 | Yes |
| InsultComicDog | 2 | 351 | 353 | 100.00% | 23 | Yes |
| MI Sooner | 10 | 342 | 352 | 99.72% | 147 | Yes |
| bsegel | 4 | 347 | 351 | 99.43% | 86 | Yes |
| MKinTN | 1 | 350 | 351 | 99.43% | 34 | Yes |
| chimene | 26 | 325 | 351 | 99.43% | 302 | Yes |
| Senor Unoball | 35 | 316 | 351 | 99.43% | 797 | Yes |
| entrelac | 46 | 304 | 350 | 99.15% | 661 | Yes |
| barefoot coyote | 1 | 348 | 349 | 98.87% | 22 | Yes |
| 4Freedom | 22 | 320 | 342 | 96.88% | 440 | Yes |
| Allogenes | 14 | 328 | 342 | 96.88% | 204 | Yes |
| Eddie L | 4 | 319 | 323 | 91.50% | 112 | Yes |
| For Dean in Dixie | 6 | 306 | 312 | 88.39% | 108 | Yes |
| TheShovelJockey | 2 | 273 | 275 | 77.90% | 33 | Yes |
| AllanTBG | 1 | 271 | 272 | 77.05% | 31 | Yes |
| Spirit of Life | 5 | 251 | 256 | 72.52% | 81 | Yes |
| Captain C | 38 | 211 | 249 | 70.54% | 923 | Yes |
| Melanie in IA | 7 | 230 | 237 | 67.14% | 143 | Yes |
| phonegery | 0 | 228 | 228 | 64.59% | 0 | No |
| TexDem | 37 | 178 | 215 | 60.91% | 1012 | No |
| DFWmom | 2 | 189 | 191 | 54.11% | 52 | No |
| mjbleo | 1 | 172 | 173 | 49.01% | 14 | Yes |
| glendaw271 | 3 | 150 | 153 | 43.34% | 82 | Yes |
| UFOH1 | 3 | 146 | 149 | 42.21% | 62 | Yes |
| Texnance | 7 | 142 | 149 | 42.21% | 174 | Yes |
| Debbie in ME | 3 | 140 | 143 | 40.51% | 97 | Yes |
| SJLeonidas | 1 | 124 | 125 | 35.41% | 27 | Yes |
| mungley | 1 | 93 | 94 | 26.63% | 17 | Yes |
| CityLightsLover | 3 | 67 | 70 | 19.83% | 83 | Yes |
| blue aardvark | 1 | 55 | 56 | 15.86% | 29 | No |
| walkshills | 1 | 39 | 40 | 11.33% | 21 | Yes |
| kestrel9000 | 5 | 32 | 37 | 10.48% | 123 | Yes |
| rscopes | 1 | 36 | 37 | 10.48% | 29 | Yes |
| VeloVixen | 3 | 32 | 35 | 9.92% | 86 | Author |
| BlueInARedState | 2 | 17 | 19 | 5.38% | 45 | Yes |
| ER Doc | 2 | 16 | 18 | 5.10% | 56 | Yes |
| Common Sense Mainer | 0 | 10 | 10 | 2.83% | 0 | Yes |
| TheLawnRanger | 0 | 10 | 10 | 2.83% | 0 | Yes |
| bluedust | 0 | 10 | 10 | 2.83% | 0 | Yes |
| vgranucci | 1 | 7 | 8 | 2.27% | 33 | Yes |
| MT Spaces | 1 | 2 | 3 | 0.85% | 27 | Yes |
| anotherdemocrat | 2 | 1 | 3 | 0.85% | 46 | Yes |
| indycam | 2 | 0 | 2 | 0.57% | 56 | No |
| TruthFreedomKindness | 0 | 2 | 2 | 0.57% | 0 | No |
| BlueJessamine | 0 | 1 | 1 | 0.28% | 0 | Yes |
| mama jo | 0 | 1 | 1 | 0.28% | 0 | Yes |
| slowbutsure | 0 | 1 | 1 | 0.28% | 0 | No |
| One Pissed Off Liberal | 0 | 1 | 1 | 0.28% | 0 | Yes |
| FlamingoGrrl | 1 | 0 | 1 | 0.28% | 22 | Yes |