In this busy holiday season -- schedule an hour to see a part of the world so few of us ever get the chance to see. Up close and personal. Compressed across time, no less.

'Chasing Ice': melting glacier doc
by G. Allen Johnson, San Francisco Chronicle staff writer, sfgate.com -- Nov 21, 2012

"Chasing Ice" is getting a lot of publicity because of its implications of climate change in the wake of Superstorm Sandy and other recent natural disasters.
[...]

In 2007, Balog co-founded the Extreme Ice Survey, a project to document the shrinking of the Arctic ice cap. He and his team implanted solar-powered cameras at dozens of glaciers from Alaska to Greenland. "Chasing Ice," directed by Stanford alum Jeff Orlowski, and Balog's new book, "Ice: Portraits of Vanishing Glaciers," document that change.

In one sequence of the film, a Manhattan-size chuck of ice violently crumbles before our eyes - especially eyepopping on the big screen. Another glacier, thought to be the one that provided the iceberg that sank the Titanic, has shrunk more in the past decade than in the previous 100 years.
[...]

Starts Friday at Bay Area theaters.
Friday ... that would be today.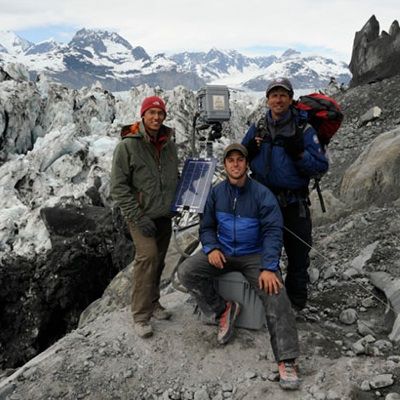 [ Image source: nhne-pulse.org -- New Documentary: 'Chasing Ice' ]
They do the heavy lifting -- so we don't have to ...

Google images: 'Chasing Ice'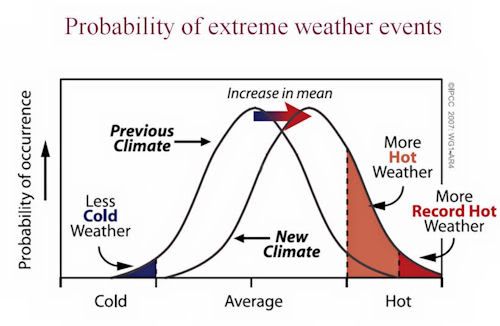 larger image

this stuff matters. ... Pass it on.



[as previously posted: "Chasing Ice" -- Oct 14, 2012]

James Balog on Capturing our Disappearing Glaciers
Moyers and Company -- Oct 11, 2012
James Balog, one of the world's premier nature photographers, joins Bill to explain how "the earth is having a fever." At tremendous risk to his own safety, Balog has been documenting the erosion of glaciers in Switzerland, Greenland, Iceland, and Alaska. Now he joins Bill to share his amazing photos, discoveries, and self-discoveries -- including his transformation from climate change skeptic to true believer, and his mission to capture footage of these destructive environmental consequences before it's too late. Balog's soon-to-be-released film, Chasing Ice, is a breathtaking account of climate change in action.
[...]
-------- --------- ---------
Chasing Ice

Excellence in Cinematography Award: US Documentary 2012
Sundance Film Festival
Chasing Ice is the story of one man's mission to change the tide of history by gathering undeniable evidence of climate change. Using time-lapse cameras, his videos compress years into seconds and capture ancient mountains of ice in motion as they disappear at a breathtaking rate.

[... Sign the Petition.]
Chasing Ice -- Official Trailer
link to youtube
The OFFICIAL TRAILER for 2012 Sundance Award-Winning film "Chasing Ice," opening in theaters starting November 2012.
"If a glacier melts in the Arctic, and there is no camera there to capture it,

Did it ever really exist?"
-- James Balog, interview with Bill Moyers, Oct 11, 2012