Sometimes your Bloguero has to rant. And this is one of those times. This time it's about the main train station, Penn Station, in New York City. This rail entrance into an important (the most important?) US city is a seedy, unpleasant, surly, ugly, embarrasssing place. In a word, a disgrace. An embarrassment (did I say that enough). And it needs to be replaced.
According to Wiki:

Pennsylvania Station—commonly known as Penn Station—is the major intercity train station and a major commuter rail hub in New York City. Serving 300,000 passengers a day (compared to 140,000 across town at Grand Central Terminal) at a rate of up to a thousand every 90 seconds,[4] it is the busiest passenger transportation facility in the United States[5] and by far the busiest train station in North America.[6][7]
Yes, it functions, but aesthetically, it's the nadir. The bottom. The worst.
Look at this ugliness: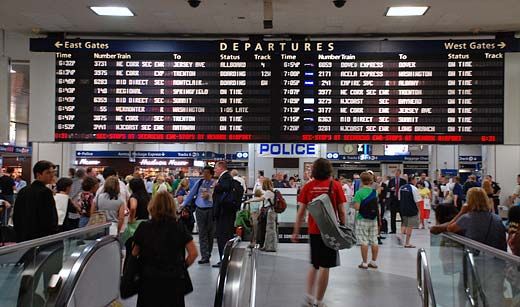 This is the magnificent main hall of Penn Station New York.
It doesn't have to be like this. And, guess what? It wasn't always like this.
That's right: It wasn't always like this. Look at this, the former Pennsylvania Station in New York: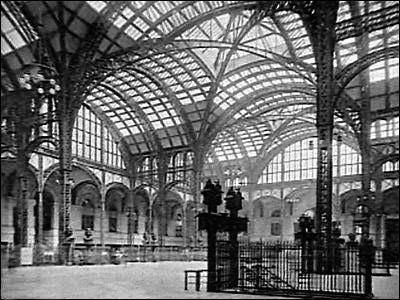 Isn't this beautiful?
And this is the interior of the former Pennsylvania Station:
That station is gone. You can do the history and understand why it was too expensive to maintain during the ascendency of the Interstate Highway and airplanes. And crappy domestic US train service. And it's been gone for decades. It was replaced with ugliness, low ceilings, no natural light, filth, grime, and a claustrophobic stench of decay.
So New York doesn't even make the list of the 20 most beautiful train stations. Of course not. How could it with a pestilent hub like Penn Station? Just look at the photos of the top 20. And despair.
And Penn Station certainly doesn't deserve to be compared to places like Antwerp.
Or the reputedly "second city," Chicago.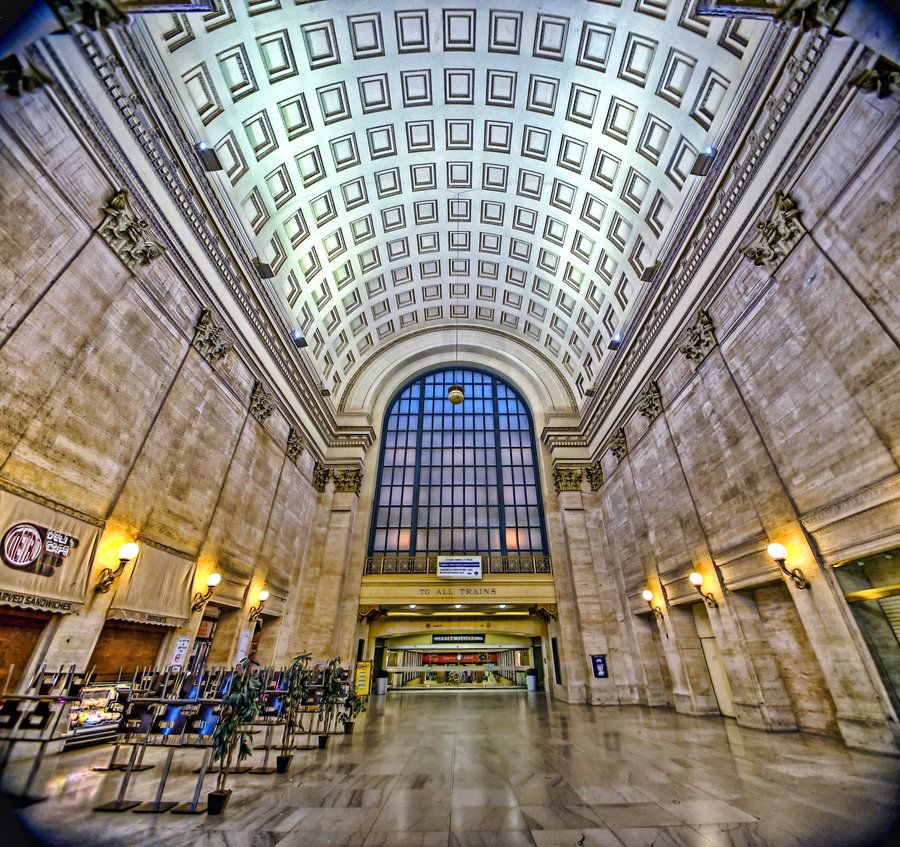 No. This is too depressing. Let's just forget the comparisons with beautiful rail stations. Let's try this the other way: Is there a station in the US that is as ugly? Quite doubtful. Extremely doubtful.
Does your Bloguero like arriving at Penn Station? Does he like detraining into this dim gritty squalor? No. Does anyone? Doubtful.
How in the world are we supposed to move to using trains more and away from constant reliance on cars when we keep aversive places like Penn Station?