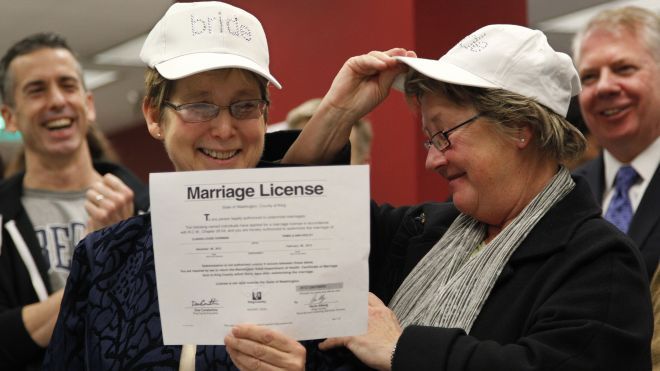 Lefty Coaster pays tribute to Ben Mazel in his top recommended post, As Marijuana becomes legal here in Washington I'd like to say thanks to Ben Mazel. Ben Mazel who inspired many of us with his passionate life-long effort to work for legalization of marijuana, civil rights, and many progressive causes.
Marriage equality also became a reality today in Washington so there is much celebration and news, some of which I report here.
Gene Johnson, Legalizing Marijuana: Washington Law Goes Into Effect, Allowing Recreational Use Of Drug

SEATTLE — The crowds of happy people lighting joints under Seattle's Space Needle early Thursday morning with nary a police officer in sight bespoke the new reality: Marijuana is legal under Washington state law.

Hundreds gathered at Seattle Center for a New Year's Eve-style countdown to 12 a.m., when the legalization measure passed by voters last month took effect. When the clock struck, they cheered and sparked up in unison.

A few dozen people gathered on a sidewalk outside the north Seattle headquarters of the annual Hempfest celebration and did the same, offering joints to reporters and blowing smoke into television news cameras.

"I feel like a kid in a candy store!" shouted Hempfest volunteer Darby Hageman. "It's all becoming real now!"
CBS News reports that
Marijuana possession became legal in Washington state Thursday, as did same-sex marriage.
CBS Seattle affiliate KIRO-TV showed people smoking pot on city streets, and same-sex couples waiting in line for and getting marriage licenses, many toasting with champagne. ...

That law also takes effect Thursday, when gay and lesbian couples can start picking up their wedding certificates and licenses at county auditors' offices. The offices in King County, the state's largest and home to Seattle, and Thurston County, home to the state capital of Olympia, opened the earliest they could, at 12:01 a.m. Thursday, to start issuing marriage licenses. ...

The Seattle Police Department provided this public marijuana use enforcement guidance to its officers via email Wednesday night: "Until further notice, officers shall not take any enforcement action, other than to issue a verbal warning, for a violation of Initiative 502."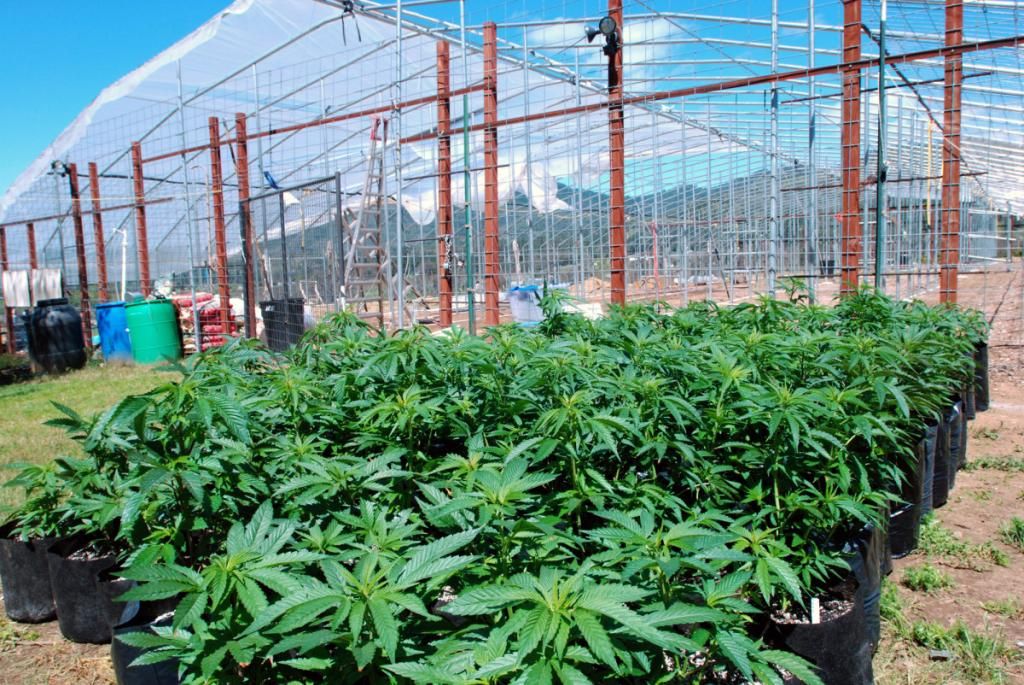 Alan Duke, of CNN Marijuana legal in Washington today: Pot smokers enter legal limbo in Washington, Colorado
CNN concentrates on the "legal haze" this law creates as there will not be a legal way to get pot in Washington for over a year. Twenty Colorado business have asked Attorney General Eric Holder to enforce federal pot laws which still make it a crime so they are fire workers who show evidence of being high, and some predict the DOJ will file a lawsuit to prevent implementation of the Colorado and Washington laws.

"There is uncertainty about our ability to terminate employees if they come to the job impaired," said Sandra Hagen Solin of the Northern Colorado Legislative Alliance. "There are obligations that we have under the drug-free workplace. There are a lot of questions that have arisen."' ...

Seattle police offered a guidebook explaining Washington's new law.
People 21 and over can possess up to an ounce of marijuana -- or 16 ounces of solid, marijuana-infused product, like cookies, or 72 ounces of infused liquid, like oil -- for personal use, the guide says.

"If an officer believes you're driving under the influence of anything, they will conduct a field sobriety test and may consult with a drug recognition expert," it says. "If officers establish probable cause, they will bring you to a precinct and ask your permission to draw your blood for testing. If officers have reason to believe you're under the influence of something, they can get a warrant for a blood draw from a judge. If you're in a serious accident, then a blood draw will be mandatory."
Possession and use of pot is illegal under state law for anyone under 21, and is banned at universities and colleges. And, it remains illegal to grow it for yourself, although this is expected to change next year.
Business Week reports:
Mikail Carpenter, a spokesperson for the Washington Liquor Control Board anticipates setting up rtail outlets.

The Washington measure may generate as much as $1.9 billion in revenue over five fiscal years, according to the state's Office of Financial Management. The office estimates a price of $12 per gram.

Some view the changes as a way to boost tourism and generate revenue.

Washington's Skamania County, a mecca for hikers near the Oregon state line, sees the law as a way to draw visitors, especially from its neighboring state. Oregon levies no sales tax, which gives its retailers an advantage, said Casey Roeder, executive director of the county's chamber of commerce.

"If people come here as a result of marijuana being legal and they spend money while they're here, we're going to be OK with that," Roeder said.
I have already called for President Obama to use his executive the power to order the DEA to reclassify marijuana as a Schedule 3 substance, which means a substance can be used for medicinal purposes, if I remember my numbers correctly, from its current status as a Schedule 1 substance, which incorrectly states it has no acceptable medical or any other purpose. Also, our President should show wisdom and leadership and instruct the DOJ to leave enforcement of marijuana laws to the states and stop hassling state legal, and licensed medicinal operations.
Even from just a crass political view, this makes sense otherwise we risk making the next generation of young people more sympathetic to libertarianism. If you read libertarian posts, you will quickly learn they are having a field day among young people, by positioning themselves as the "common-sense," progressive movement of the future on this issue. Destructive, heavy-handed, and authoritarian intervention by the DEA and DOJ reflects poorly on our President and all Democrats, and is unwise for many reasons.
For example, my understanding is that we are spending over $69 billion a year to incarcerate about 2% of our population, I've read estimates that somewhere betwen a third to a half are for drug related offenses, most of which are non-violent, although it is hard to tell due to plea bargains. This is a higher fraction than any country in the world. With 5% of the worlds population we have 25% of the worlds prisoners, (our own people.)
It cost $50,000 per person, per year to incarcerate those in jail for marijuana related offenses, and despite peoples feelings that this isn't really an issues anymore I believe last year over 800,000 were arrested for marijuana possession. Even if this were only 500,000 of current prisoners at $50,000 per year per person thats $25 billion dollars we could put on the table instead of the chained CPI for Social Security, and Medicare.
I've been advocating that President Obama ask that all parole boards review the status of all non-violent drug offenders to verify their suitability for a massive pardon, and amnesty program due the fact that its implementation has been disproportionately targeted against people of color, minorities, and the poor making it our criminal justice systems one of the last major bastions of racism, classism, and just place stupidity. ]
The devastating impact a criminal record has on young people is tragic as they lose their eligibility for all federal aid including Pell Grants. Imagine three of our Presidents, Bush, Clinton, and Obama, all of whom smoked dope, being at the wrong place at the wrong time and unable to finish college, or rotting in prison. But, this happens every day poor, black, and Hispanic youth.
President Obama should pardon all those incarcerated for non-violent drug offenses, and give them a chance to restart they lives already damaged by our unjust, racist, and classist criminal justice system. This is a tragic shame, in addition to be the kind of stupidity we just can no longer afford. Imagine in 2014 campaigning against libertarians who say they are not willing to accept a chained CPI to Social Security so we can keep young non-violent drug users in prison.
Portugal recently reported a ten year review of its shift away from the criminal-military approach to a harm reduction social and mental health approach which has been a tremendous success on all counts. A few days ago I wrote about the record drop in youth crime in California after decriminalization.
President Obama can demonstrate progressive leadership and move this ball forward with no help from Republicans.
7:14 AM PT: Decriminalization of marijuana in California reduces youth crime rate to record low
Marijuana company's stock gets too high after election, management says investors should chill out