This is the Gulf Watchers (mostly) bi-weekly Block Party, where we come together to share stories, food, beer, humor, music---and generally have loads of fun.
So, relax after your busy weekend of shopping...and join the fun.
Now, in that vein of shopping---you may have been out looking for toys.
(I'm riffing off a toy theme presented in a MOT diary of a week ago)
Tonite we ask you to tell of YOUR favorite toy, that you got one Christmas or holiday...
Follow me below the Kos croissant....
Christmas gift-giving is for the kids-----period! (That's my version, and I'm sticking with it)
Is there anything more rewarding than seeing that broad smile on some youngsters face, as they open a special toy??? (Worth all the hassle in the world)
S0....many of us here are of an age where one of our favorite toys may have been one of these:



Damn, can't use that in the snow....so maybe this was better:

Perhaps, it was something smaller--simple Play-Doh:
There are parents everywhere still finding bits of that stuff in strange places....
.
.
.
.
.
.
.
.


Now, as a little girl, you may have gotten one of these:
And, if you did---you might not have been so excited.
Preferring, of course, Barbie:
Or, did you prefer the noisy one?:



Chatty Baby drove a lot of Mom's (and Dad's) crazy....
Many of us us liked the creative things, like Tinker Toys:

OK---you get the picture---you seen several old favorites; so here's one of mine:



Yup, the Erector Set---played with that for many a day---and night.
.
.
.
.
.
.
.
.
.
.
Only to be surpassed by this scene as I open: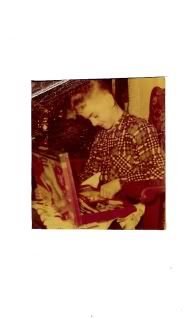 A Jr Tool Set....




NOW---- tell us about your favorite toy.....

(BTW---all the modern "toys" like IPods, and iPhones don't count...they aren't "toys", though too many think they are....What do they do to expand the mind????)
And, whose got the drinks?? And snacks???