This is a reprint of a Diary I've published a few times over the years.

It's a simple moment of sharing and humor for the extraordinary Daily Kos community.

Let there be peace on earth and goodwill to all creatures.
And let the gift wrapping commence.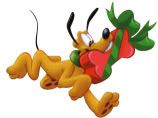 It's gift wrapping day! Yay.
Let's get started!
Clear large space on work table for wrapping gifts.

Go to hall closet and collect large bag holding gift to
be wrapped. Shut door.



Open door and remove cat from hall closet.



Go to cupboard and retrieve roll of wrapping paper.



Go back and remove cat from cupboard.



Go to drawer and collect transparent sticky tape,
ribbon, scissors, and gift tags.



Lay out gift and wrapping materials on worktable, and
begin wrapping strategy. Did you remember the bows?



Go back to drawer for bow and remove cat that has been
hiding in the drawer since last visit.



Remove large gift box from bag. Remove cat from bag.


Open gift box, examine present.



Remove cat from gift box, replace gift, and close box.


Roll out wrapping paper to enable cutting to size.
Smooth out paper.



Remove cat from underneath wrapping paper and smooth
again.



Cut the wrapping paper to size, keep the cutting line
straight.



Okay, throw away the first sheet, since cat chased the
scissors and the wrapping paper tore.



This time, put cat back in the bag the gift came in
and quickly cut another sheet of wrapping paper to size.



Place gift box on wrapping paper.



Lift up edges of paper to seal in gift. Do the edges meet?



Remove cat from between the gift box and the wrapping
paper and quickly wrap.



Place heavy object on paper to hold in place while
tearing strips of transparent sticky tape.



Carefully remove transparent sticky tape from cat with
pair of nail scissors.



Seal wrapping paper with sticky tape, making corners
as neat as possible.



Look for the roll of ribbon.



Follow the line of ribbon down the hall and under the
bed where the cat has it trapped. Retrieve ribbon.



Wrap gift with ribbon in a two-directional turn, flipping the
box over, crossing the ribbon, flipping it back and bringing
the long ends of the ribbon together to tie a knot.
Cut excess.



Carefully inspect wrapped gift before attaching bow.
Does it look nice and neat?



Remove wrapping paper that was torn by the cat's
enthusiastic help with the ribbon process.



Repeat steps 12-26 until you reach last of the
wrapping paper.



Skip steps 12-26 in order to reduce risk of losing
last of the wrapping paper.



Fetch a very large cardboard box and fill it with the
gift and wrapping materials. Close box and head for the bathroom.



Once inside, lock door behind you. Put cardboard box
in bathtub and remove wrapping supplies and gift.



Also remove cat from box, unlock door, put cat outside
door, close and relock.



Repeat previous step as often as is necessary (until
you can hear cat meowing from outside door).



Lay out last sheet of paper. (This will be difficult in
the small area of the toilet, but do your best.)

Okay, since cat has torn remaining wrapping paper while inside
the cardboard box, unlock door, go out, and hunt through various
cupboards, looking for last year's wrapping paper. Recall that
you haven't got any left because cat helped last year as well.



Return to bathroom, lock door, and sit on toilet and
use tape to try to make torn wrapping paper look presentable.



Wrap large gift box with repaired paper and seal carefully
with sticky tape. Tie with ribbon and decorate with
extra bows to hide worst areas.



Write gift label. Sit back and admire your handiwork,
congratulate yourself on completing a difficult job.



Unlock door, and go to kitchen to make a stiff drink
and feed cat.



Spend 15 minutes looking for cat until coming to
obvious conclusion.



Unwrap present, open gift box, and remove cat.



Go to store and buy a large gift bag.
How are your gift wrapping or other holiday preparations going?