It's New Year's Day.
In some traditions, it's a day to go visiting, calling house to house to share food and drink and fellowship with neighbors, friends, and family.
In some traditions, it's a day of fasting and purification.
I like to think of it as a day of renewal, of starting over, of yet one more chance to get this journey we call life a little more right than I did the last time around.
It's the deep part of winter now; it'll get down to around 15 below tonight. And while the days have been getting longer for a bit over a week, it's not really all that noticeable yet.
Except when heaven and earth converge as they did this evening, and the spirits bless us with almost more grace than our souls can hold. When they bring the light to us, close enough to touch.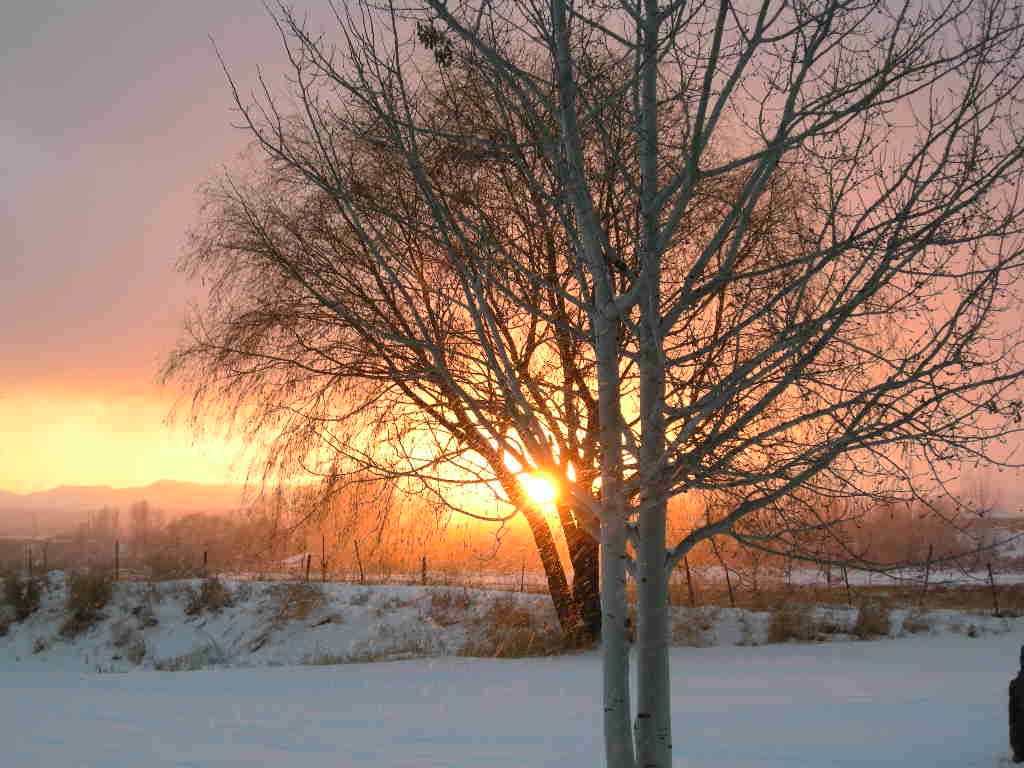 We got a few more inches of new snow overnight. This morning was brilliantly sunny and bitterly cold, turning the snow into a million million tiny diamond chips, catching the light throwing microscopic rainbows over the entire landscape.
But the mountains in our front yard remained mostly shrouded in clouds bearing newly-falling snow. Every now and then, they'd part to let us see the snow, so heavy that it covered the craggy open rock face of The Old Man.
And every once in a while, a few tiny flurries would begin anew, sun notwithstanding.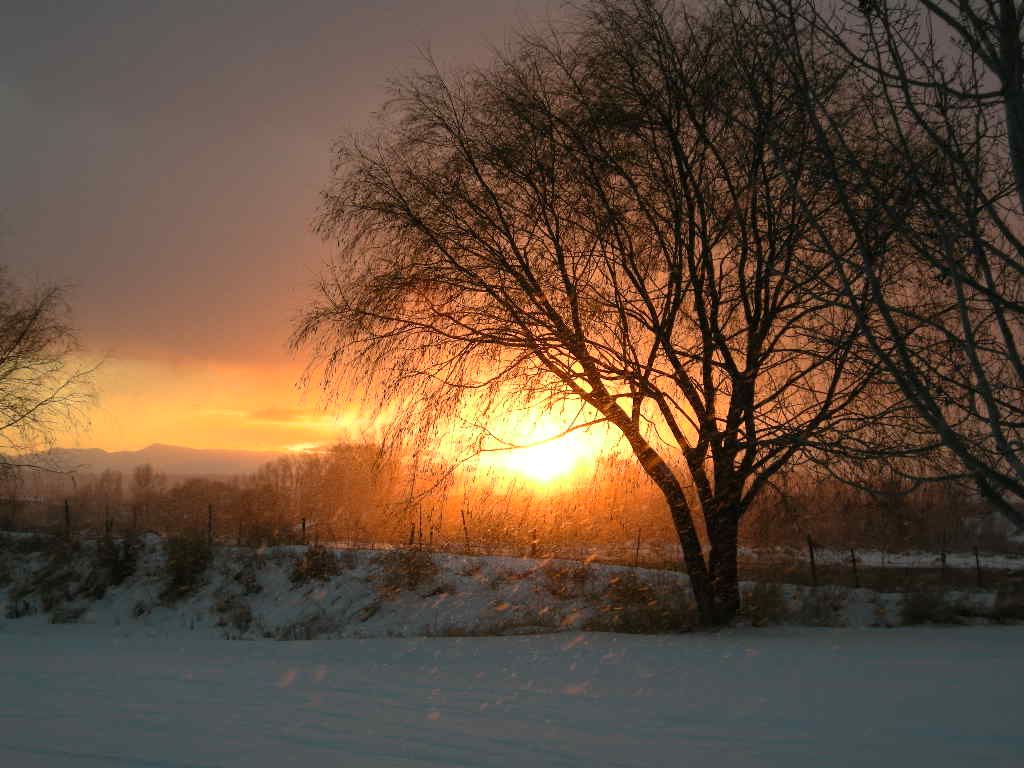 But this evening - when the snow we so desperately need was supposed to be over, done, gone - the blinding platinum whiteness began to fade into a blanket of softer hues.
And the snow returned. Large, heavy flakes. But not white.
Rose. Coral. Peach. Spun gold.
As he began to retire for the night, Father Sun brought us one final gift to begin the new year.
He let us touch the light.