A lament for progressive radio.
Not so much of a diary as an announcement. I'm feeling a little squirrely tonight and just need to share.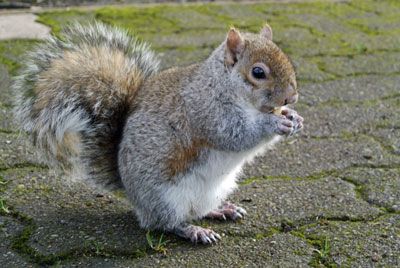 My little friend here charged a handful of trail mix to pose for pictures this afternoon so I thought we should get something out of the deal.
If you live in NW WA you may already know that this is the last night of AM 1090 as Progressive talk. When your radio alarm goes off tomorrow morning you won't hear Stephanie Miller but you will be treated to a brand new sports station. Yeah! Just what we need. Thom Hartmann can be heard on FM 91.3 but that's a very low powered station that probably only covers part of Seattle. That's it. KPOJ is already gone in Portland and the entire bright blue NW corner of the nation will no longer hear our side of things over the so called public airways.
Don't blame the people at KTPK they didn't make the decision and I suspect they will be out of a job anyway. The decision was made months ago by CBS Radio which owns that frequency. If you were listening on election night you will remember that they cut away from talk to broadcast a hockey game at 6PM which was a huge clue.
If you are around a computer or want to use your cell phone bandwidth you can listen to all our hosts streams and if you have the bucks and want to put up with the hassle you can of course buy their podcasts. Neither option works well for me.
These changes are happening all over the country and are at least in part directly related to the Rush LimBeck melt down. Many if not most major advertisers just bought package deals without paying attention to what shows their ads were played on. As a result lots of them were caught flat footed when the found out just how controversial talk radio could be and they put their ads on blanket do not play lists for political talk shows. Ad revenues have dropped dramatically both on the radio and internet. Progressive radio had always been marginalized by the radio industry and what ginormous corporation like CBS would subsidize our side like they do the wing nuts anyway. Rush lives on but progressive talk is dead in the water. If we can't support a liberal station in Seattle they can't exist anywhere.
All the hosts are on vacation and I'm listening to a re-run of Norman Goldman anyway. Withdrawal is already setting in. I wrote a similar death watch piece a few years ago the night my old paper, that I worked for, The Seattle P-I, which was the local liberal rag, stopped publication. I'm getting really tired of this crap.