The 1st meeting of LA Kossacks will be held on January 12th at 2PM at Casey's Irish Pub downtown. It's close to Metro stations and there is plenty of parking a block away underneath Pershing Square.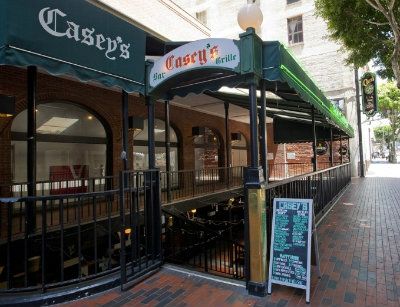 So there my fellow Angelenos, be there or be square.
Now Casey's is NOT a foodie place. It's a great sports bar with lots of room, lots of TVs, a great bar and an outside patio area. I think it's best if someone wants to eat something that we order from the bar because they don't do separate checks for the 20 to 30 Kossacks that I hope show up.
Parking will be $4 to $8 depending where. There are plenty of parking lots besides Pershing square.
They open at 2PM and I'll be there then. But guess what? So will be the godess we all know as navajo! She is coming down from San Francisco for the occasion. This alone should get some of you to decide to come.
We also have a growing list of Kossacks who have confirmed and several maybes.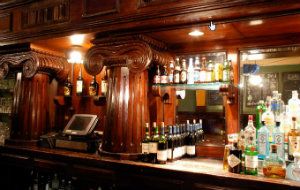 So far;
RSVPs:
1. Shockwave
2. Dave in Northridge
3. occams hatchet
4. equern
5. delphine
6. Neither Nor
7. Gay CA Democrat
8. SanFernandoValleyMom
9. susans
10. Joe Bacon
11. jakedog42
12. BruinKid
13. navajo
14. navajo's guest
15. Flowingone
16. pucklady
17. dannyinla
18. Zack from the SFV
19. homogenius
20. gmats
21. Ducktape
22. jared the bassplayer
23. mooremusings
24. nyceve
Maybes:
1. Dretutz
2. Floja Roja
3. eztempo
4. RLMiller
5. joemarkowitz
6. byzantium
7. PDX
8. cynfowler
9. Mr. susans
So come on down. It's safe. And you'll meet other Kossacks and conspire to take over this crazy city.
The idea is that we'll have these meetings once a month. Now, LA is the largest metropolitan area in the world so we'll have chapters for the SF Valley, the West Side, East Los Angeles, Long Beach and even Orange County (it's part of Greater Los Angeles IMO) and East Ventura perhaps. These chapters should also meet monthly. But once a month we all come together.
We also have an LA Kossacks group which you can join.
And please RSVP if you are coming.