F-ing Friday, finally! Fancy that!
There is always talk about comfort food, that food we grew up on that takes us back to a time when we felt happy and secure and loved. I hope it does not make you uncomfortable for me to ask these. Of course I will start with the food. What is your absolute favorite comfort food? What song or album takes you back to those times when you hear it, that it could be called Comfort Music? What book is your Comfort Book? This one is not necessarily relating to the past: What would your perfect Comfort Room be? A space that would suit you entirely, that you could share or not share as you please?
Was that too serious? One more: Places that have great burgers but no fries. Deal breaker or not?
Now let us go wading in the Twitter Stream:
Just arrived in Salt Lake City. I'm here to save the Olympics

— jeremy scahill (@jeremyscahill) January 16, 2013
Sec Panetta watches Sec Clinton kick their asses in Benghazi hearing, removes ban on women in combat roles

— Austan Goolsbee (@Austan_Goolsbee) January 23, 2013
Amazing but true: on fox just now, guest screams about Obama 2nd term "starting w/ a lie." OReilly agrees. Topic: Beyonce lip-synch.

— Michael Hiltzik (@latimeshiltzik) January 24, 2013
I believe Ayn Rand's first love poem went: Roses are red/ violets are blue/ finish this poem yourself / you dependent parasite

— Stephen Colbert (@StephenAtHome) January 24, 2013
Oh, NOW war is about the chance to get your limbs blown off.

— David Waldman (@KagroX) January 24, 2013
How did asking white people to pass background checks to buy a gun become more offensive than asking minorities to provide photo ID to vote?

— The Daily Edge (@TheDailyEdge) January 24, 2013
Pentagon finally lifting the women-in-combat ban in 2013 is like your parents finally giving you the talk abt sex when you're 45.

— John Fugelsang (@JohnFugelsang) January 24, 2013
If you publicly call your leader a Marxist dictator and nobody shoots you in the head, he just MIGHT not be a Marxist dictator. #tcot

— kara vallow (@teenagesleuth) January 24, 2013
For one thing, many girls throw off the wrong foot.How can they throw a grenade?

— Jack Kimble (@RepJackKimble) January 24, 2013
Pretty sure women will do fine in combat seeing as how Eowyn killed The Nazgul with a sword in his face after decapitating his mount. #facts

— pourmecoffee (@pourmecoffee) January 24, 2013
Remember: Hitler did everything he did because he wanted people in the future to use his name as an off-hand insult to their political foes.

— William K. Wolfrum (@Wolfrum) January 24, 2013
"Reince Priebus" sounds like one of those Star Wars bounty hunters that had zero lines but still got an action figure.

— John Fugelsang (@JohnFugelsang) January 24, 2013
Harry Reid is so good at disappointing.

— Oliver Willis (@owillis) January 25, 2013
SO: The GOP thinks they have a better chance of stealing the presidency in broad daylight than winning the electoral college.

— LOLGOP (@LOLGOP) January 25, 2013
Now open your history books to page 3,458. There will be a test afterward.
On This Day
In 1533, England's King Henry VIII secretly married Anne Boleyn, his second wife.
In 1890, the intrepid Nellie Bly completed her round-the-world journey in 72 days.
In 1915, the inventor of the telephone, Alexander Graham Bell (who I will forever picture as Don Ameche), inaugurated U.S. transcontinental telephone service.
In 1919, the League of Nations was founded.
In 1949, the first Emmy Awards were held at the Hollywood Athletic Club.
In 1961, John F. Kennedy gave the first nationally televised Presidential news conference.
In 1971, Charles Manson and three of his female minions were found guilty of the Tate-LaBianca murders.
In 1971, Idi Amin led a coup that deposed Milton Obote and set himself up as Uganda's new president.
In 1993, five people were shot outside of CIA headquarters in Langley, Virginia (which never would have happened if those CIA people had been armed!!!)
In 2011, the first protest that marked the beginning of the Egyptian revolution began in Tahrir Square.
Born on This Day
1509 – Giovanni Morone, Italian cardinal (d. 1580)
1615 – Govert Flinck, Dutch painter (d. 1660)
1708 - Pompeo Girolamo Batoni, Italian painter (d. 1887)
1759 – Robert Burns, Scottish poet (d. 1796)
1777 – Karoline Jagemann, German actress (d. 1848)
1806 - Daniel Maclise, Irish painter (d. 1870)
1874 – W. Somerset Maugham, English writer (d. 1965)
1882 – Virginia Woolf, English writer (d. 1941)
1891 - Dame Gwen Ffrangcon-Davies, British actress (d. 1992)
1896 – Florence Mills, African-American singer, dancer and comedian, a big star whose untimely death cut short a promising career. Duke Ellington wrote this song to commemorate her. (d. 1927)
1899 – Sleepy John Estes, American musician (d. 1977)
1913 – Luis Marden, American photojournalist (d. 2003)
1915 – Ewan MacColl, English socialist folk singer-songwriter (d. 1989)
1928 – Eduard Shevardnadze, President of Georgia
1929 – Benny Golson, American jazz musician
1931 – Dean Jones, American actor
1935 – Conrad Burns, American wingut politician
1936 – Diana Hyland, American actress (d. 1977)
1938 – Etta James, American singer (d. 2012)
1944 – Anita Pallenberg, Italian model and Rolling Stone ex-girlfriend
1949 – John Cooper Clarke, English punk-poet
1954 – Kim Gandy, American feminist activist
1956 – Andy Cox, English musician (The Beat, Fine Young Cannibals)
Died on This Day
1578 – Mihrimah Sultana, Ottoman princess (b. 1522)
1586 – Lucas Cranach the Younger, German painter (b. 1515)
1884 – Périclès Pantazis, Greek impressionist painter (b. 1849)
1896 - Frederic Leighton, English painter (b. 1830)
1908 – Ouida, English writer (b. 1839)
1947 – Al Capone, American organized crime figure (b. 1899)
1960 – Diana Barrymore, American actress (b. 1921)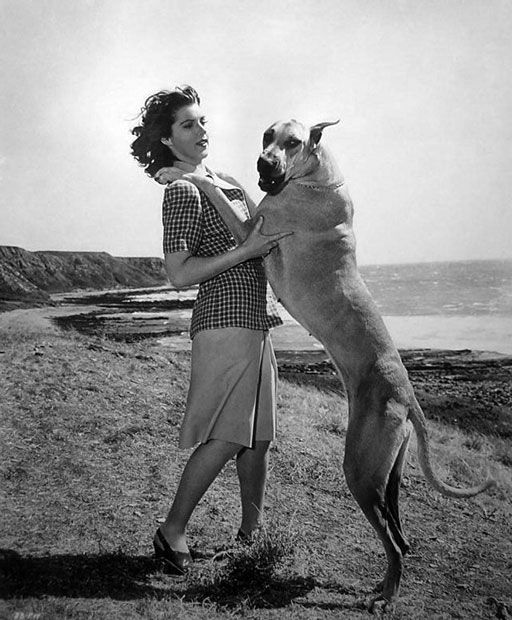 1969 – Irene Castle, English dancer (b. 1887)
1980 – Queenie Watts, English actress (b. 1926)
1981 – Adele Astaire, American dancer (b. 1897)
1988 - Colleen Moore, American silent film star who went from demure to wild flapper in her film roles. (b. 1899)
1990 – Ava Gardner, American actress (b. 1922)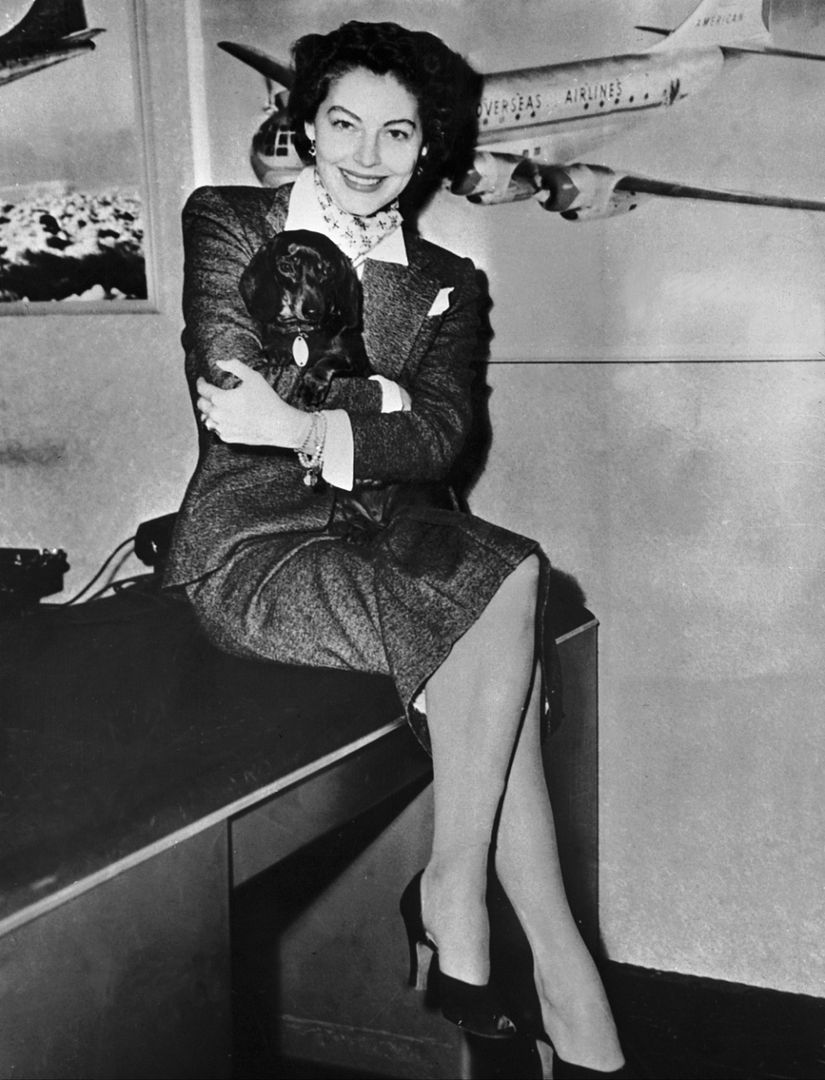 2005 – Philip Johnson, American architect (b. 1906)
Today is
Opposite Day
National Irish Coffee Day
Bubble Wrap Appreciation Day
Re: the poll: Just in time they are going to allow women in combat (when they have actually been in combat all along). Coincidentally, the website Suduvu.com has a Fantasy Cage Match every year, usually kicking off in March, which is really soon. It is a most hilarious exercise and I heartily recommend it to everyone, even if you aren't familiar with the characters.