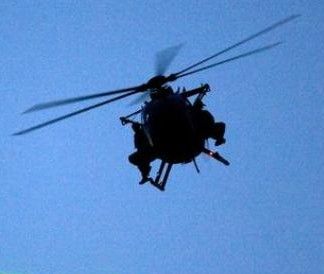 who blogs at Dirigo Blue and Kennebec Blues
Follow @BruceBourgoine on Twitter
"They're coming for your guns."
Rational fellow citizens, politically astute lawmakers, and those of us who speak out for greater societal gun responsibility in framing our message to assure the vast majority of gun owners that is overwhelmingly not the case must accept and understand that through a deliberate fog of repeated deceptive fearmongering, led by a gun industry beholden NRA disguising itself as spokes-lobbyist for the common man, what is heard by millions of ears will be dramatically distorted.
You have a few of hunting rifles and a couple shotguns for pursuing game? Through the chorus of sidetracking cries that the second amendment is not about hunting, please understand that we're not coming for those guns.
You have a pistol in the nightstand or a shotgun in the closet to protect your castle? Though we may disagree on the effectiveness and wisdom of that posture, please understand that we're not coming for those guns.
You enjoy getting together with friends at a local range to skeet or target shoot? It matters little if there isn't agreement on what pastimes are entertaining; please understand that we're not coming for those guns.
You have a prized collection of historical weapons or enjoy muzzle loading or reenacting history with a musket? Please understand that we're not coming for those guns.
You want to have a military grade, rapid fire, private cash sale purchased assault "style" weapon with a dozen thirty round clips loaded up with armor piercing bullets and "fun" options like silencers and flash suppressors and a couple untraceable handguns for "close up work" without ever having a background check for prior criminal records, domestic violence reports, and mental health issues? This is precisely where the NRA has chosen to "stand and fight" as its line in the sand. Let there be clarity; we're coming for those guns.
In drawing its line in the sand far beyond everyday use of guns in the realm of supporting heavy killing power weaponry with urgent apocalyptic messaging that the Second Amendment is some sort of holy poison pill put in the Bill of Rights by our founding fathers for every man to defiantly take on the government by fighting it with armed insurrection ignores the Constitution's declarations on treason. But conservatives, so long in the law and order camp, have been totally and perhaps to a great extent unwittingly incorporated via fearmongering into a worldview that contemplates the possibility of shooting police for political reasons and firing upon the military heroes they profess to adore to protect themselves in some fantasized second revolution. That warped view is also something we need to take away in the coming debates on societal gun responsibility.
Finally, there is an unspoken but heavily implied malevolent message in "they're coming for your guns." It's pretty simple and one has to take the "just try to take our guns" and we're not giving up our guns" and the NRA "stand and fight" exhortation to the bitter end. It's implicit that the ridiculous resistance rhetoric to the disingenuous claim that the aim of societal gun responsibility lawmaking is to "disarm the population" logically ends with an answer of "we'll shot you." That threat is a thread that needs to unravel and must also be taken away by openly exposing and challenging it.
There are millions of law-abiding gun owners in our society who can and would continue doing exactly what they are now doing with guns in a nation that gives up assault weapons, mega clips, armor piercing bullets, cheap untraceable handguns, fallacies about protecting themselves from their own government, fantasies of taking on the police and US military, and manipulation by a discredited NRA. We are not coming for your guns. But out on the fringes, in the mindset of "pry my gun from my cold dead hands," if it is weapon deserving to be declared illegal in a gun responsible society or stubbornly held or sold without a reasonable loophole-free background check in a gun responsible society, we need to be principled and clear: "We're coming."