It is becoming an annual event. LGBT student wants to attend a prom in comfort. School objects. Legal battle ensues.
It has become so regular that this must be at least the third or fourth diary I've written covering this sort of thing in the past 5 years or so.
This year is breaking down to be no different. Well, okay. There is some difference.
Tony Zamazal is a senior at Spring High School in Texas, located in Spring, just north of Houston. Tony wants to attend the prom how Tony is comfortable. Zamazal is more comfortable wearing women's clothing and has been wearing it more and more often in recent months. Zamazal asked the assistant principal if there was any way he could attend the prom in his preferred attire. The assistant principal assured Tony there was no way that was going to happen.
He told me it just wasn't in the dress code. [He said] women wore dresses, and men wore tuxedos.

It's not okay to just tell people, they can't be the way that they are. It's not just a choice of the way you look. It's more of who you are.

--Tony Zamazal
A spokesperson for the school district has said that Zamazal may challenge the decision by taking it up with the principal.
If I do get to go as a woman, I will be ecstatic. If I don't, it would be devastating, because I put myself out there.
The Spring High senior says he doesn't care what others think about him, as long as he gets to be himself.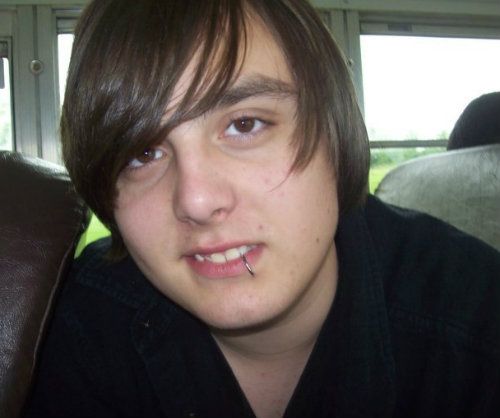 Meanwhile about 130 miles south of St. Louis, Missouri, Stacy Dawson wanted to attend the prom with his boyfriend. He was initially turned down by Scott County Central High School administrators. Then superintendent Alvin McFerren rethought the policy, adopted 10-15 years ago, for (according to McFerren) innocent reasons. The school board then announced that
the policy had been revised
so that all students may invite one guest…regardless of gender.
McFerren said the line was simply aimed at trying to stop students from cheating on the entry cost of prom and other dances — by going as a "couple," they were saving a few bucks since the couples' rate was less expensive than two individual fees.

"When I found out the real, true, innocent reason, we wanted to get that kind of thing corrected."
Things have not gone as well in the Wabash Valley of Indiana. A group of Sullivan High School students, parents, and teachers want
a prom that does not allow gays
, what they are calling a "traditional" prom.
Special education teacher…from a neighboring school district, min you...Diana Medley emerged as the mouthpiece for the separatists.

We don't agree with it and it's offensive to us,

--Medley
Medley does not believe anyone is born gay.
I believe that it was life circumstances and they chose to be that way; God created everyone equal.

[That is, equally heterosexual. --Robyn]

Homosexual students come to me with their problems, and I don't agree with them, but I care about them. It's the same thing with my special needs kids, I think God puts everyone in our lives for a reason.

"'So the same goes for gays? Do you think they have a purpose in life?' No I honestly don't. Sorry, but I don't. I don't understand it. A gay person isn't going to come up and make some change unless it's to realize that it was a choice and they're choosing God.
Got that? According to this so-called teacher, gays don't have a purpose in life. Why? Because she doesn't understand it.
In further developments Ms. Medley has apparently been suspended.

Superintendent Mark Baker of the Northeast School Corp. in western Indiana's Sullivan County issued a statement Wednesday saying the teacher has been placed on administrative leave and that state and local police are stationing officers at North Central Junior-Senior High School as a precaution because of "aggressive" email messages sent to the school and the teacher.
Baker said in another statement
issued last week that he "cannot emphasize enough the extent to which we are dismayed and disappointed with the statements made by a school employee."
Change.org has a petition calling for Medley's termination.
Sullivan High Principal Springer said Sullivan High's official prom is the only prom the school supports and that it doesn't exclude anybody, including gay couples. Springer said the the school has 545 students in grades 9-12 and has never banned same-sex pairs from the prom.
Some local people have opposed the movement, although sometimes they have done so somewhat offensively:

We shouldn't be condemning people, and that's what judgement is. Christ came to save the people not to condemn them.

Love them as a person. You don't have to love what they do, because the gays may not love all the mistakes you make.

--Jim Davis