One of the problems faced by history museums and their efforts to both preserve and interpret the past for the general public is how to show historic buildings. One solution used by many museums, if they have the room, is to move the buildings to the museum's grounds. Shown below are some of the historic buildings on display on the grounds of the Historic Museum at Fort Missoula in Missoula, Montana. These photographs were taken early in the season and the buildings were not yet open to the general public.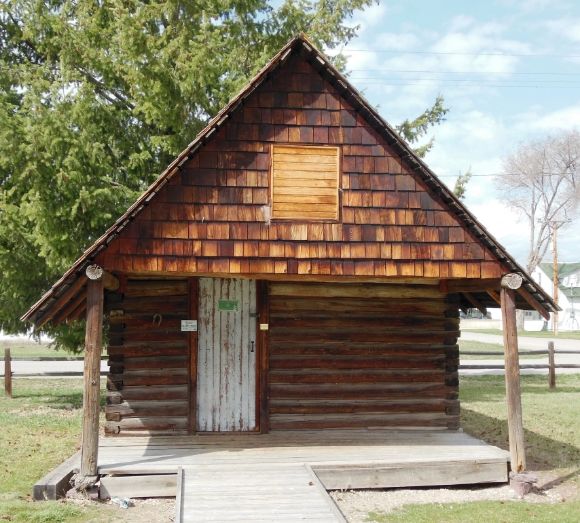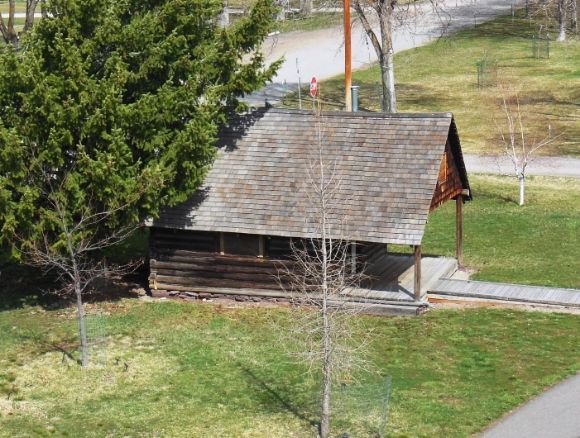 Shown above is the Miller Creek Guard Cabin which was originally built about 1910 by the U.S. Forest Service and moved to the museum in 1983.
Shown above is a lookout tower. This is the Slidrock Lookout which was built in 1933 for the U.S. Forest Service on the Lolo National Forest and moved to the museum in 1983.
Shown above is the non-commissioned staff officers quarters at Fort Missoula. The building was built in 1878 to house ordnance and commissary sergeants and their families. The building was restored by the Western Montana Ghost Town Preservation Society.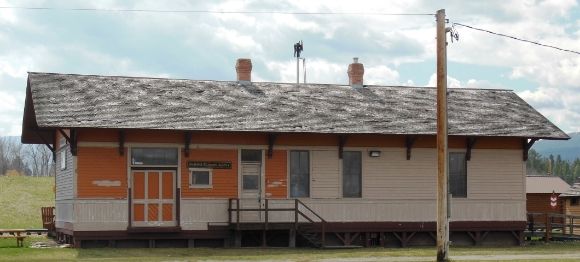 The Drummond railroad station is shown above.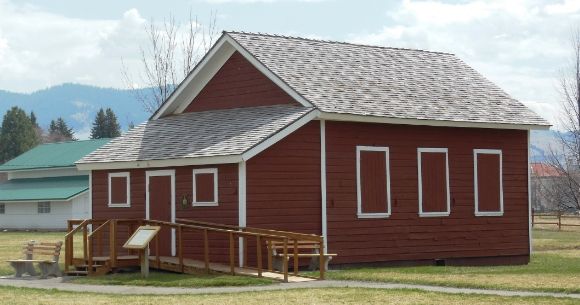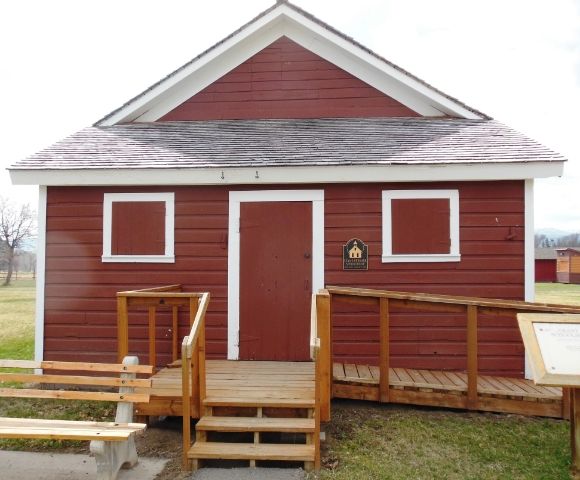 The Grant Creek Schoolhouse, constructed in 1907, is shown above. It was moved to the museum in 1976.
A supply wagon is shown above.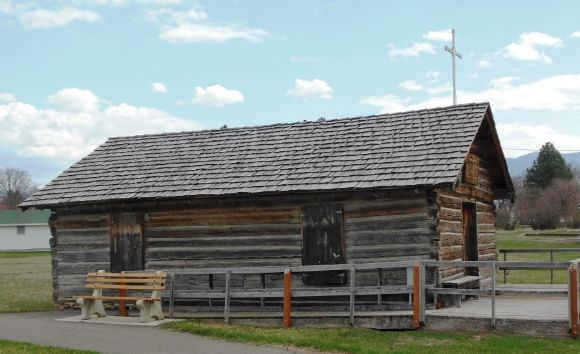 Shown above is St. Michael's Church. It was originally constructed in 1863 and moved to the museum in 1981. This was the first church in Western Montana which had been built for non-Indians.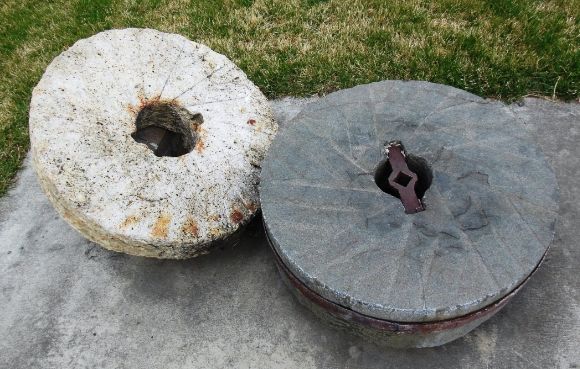 Shown above are mill stones used to grind wheat into flour. These are from the Frenchtown Flouring Mill which was constructed in 1862. The bed stone (bottom) is stationary and the runner (top) was turned. The bed stone could be raised or lowered to produce a course or fine meal.