But First, A Word From Our Sponsor:
Top Comments recognizes the previous day's Top Mojo and strives to promote each day's outstanding comments through nominations made by Kossacks like you. Please send comments (before 9:30pm ET) by email to topcomments@gmail.com or by our KosMail message board. Just click on the Spinning Top™ to make a submission. Look for the Spinning Top™ to pop up in diaries posts around Daily Kos.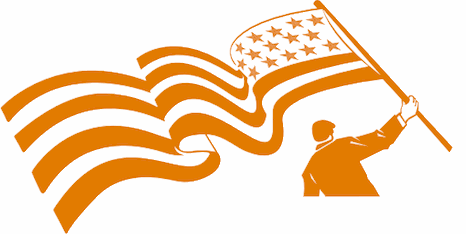 Make sure that you include the direct link to the comment (the URL), which is available by clicking on that comment's date/time. Please let us know your Daily Kos user name if you use email so we can credit you properly. If you send a writeup with the link, we can include that as well. The diarist poster reserves the right to edit all content.
Please come in. You're invited to make yourself at home! Join us beneath the doodle...
This past Friday, a true American treasure turned 80 years old. I have been in love with Carol Creighton Burnett since I can remember. I was five years old when The Carol Burnett Show made its debut in 1967. I grew up with her during the show's 11 year run. When the hour long variety show moved to Saturday nights at 10:00 p.m. in 1972 at the height of its popularity, I was old enough to have my bedtime extended just so I could stay up and watch her with my family.
There is just something knowable about Carol Burnett, like she is already a friend who just doesn't know me. Her unpretentious, folksy accessibility belies her depth of pure talent. Blessed with a powerful and beautiful voice, unparalleled comedic timing and gifted acting, her greatest charm has always simply been herself.
Carol beat some pretty daunting odds to become the legend she is today. She was born on April 26, 1933 in San Antonio, to alcoholic parents who showed her probably their greatest act of kindness by having her maternal grandmother, Mabel Eudora White, raise her. At the end of every show, Carol tugged her right earlobe as a special message of thanks to this woman who saved her.
She grew up in a seedy area of Hollywood, which would lead one to assume that her proximity to a show business town led her to be discovered there. Ironically enough, it wasn't until after she graduated from the University of California and moved to New York that her career began.
Her first break would come when she landed a role playing the girlfriend of a ventriloquist's dummy on a popular children's program The Winchell-Mahoney Show. She got noticed and was next cast opposite Buddy Hackett in the short-lived sitcom, Stanley, in 1956.
But it was a performance on The Tonight Show, then hosted by Jack Paar, and another on Ed Sullivan's Toast of the Town singing a song entitled "I Made a Fool of Myself Over John Foster Dulles" that catapulted her to fame. Dulles was Secretary of State under Eisenhower's administration and to say he was a controversial figure is an understatement. Suffice it to say that were he Secretary of State today, Kossacks would not care for him, no, not at all.
I mentioned above how Carol Burnett feels like a friend. I think it would surprise no one to know that in life, those who are friends with her are lucky indeed. In 1962, CBS produced a television special, pairing Burnett with Julie Andrews for an event called Julie and Carol and Carnegie Hall. Aside from earning an Emmy for Outstanding Musical, it earned the ladies a life-long friendship that endures to this day.
Another dear friend of hers can thank his very life for their friendship. Not unlike herself, Jim Nabors is also fine comedic actor with an outstanding voice. Carol invited him to appear on the very first episode of The Carol Burnett Show. He appeared in every subsequent season premier of the show. She called him her lucky charm. When Nabors suffered liver failure in 1994, Carol arranged and paid for a liver transplant that saved his life. On her charm bracelet, she wears his thank you gift of a tiny liver finely crafted in silver. Gay-friendly doesn't begin to describe an act like that.
Of course, no tribute to Carol Burnett could possibly be complete without highlighting a November 1976 sketch from The Carol Burnett Show entitled Went with the Wind. A parody of Gone with the Wind, the entire 20 minute sketch is comedic gold. However one moment coalesced perfectly to produce one of the longest laughs from a live audience in television history. Burnett's clothing designer for the run of the show was the talented Bob Mackie. Here's video of Bob and Carol recalling that plush green velvet mess of a dress.
I could continue on for another hour talking about the impact Carol Burnett has had on the zeitgeist of American stage, film, and television. My admiration for her runs deep. I'll leave you with this, the very last moment of her wonderful show. She has a permanent standing ovation in my heart.
I'm so glad we had this time together
Just to have a laugh or sing a song
Seems we just get started and before you know it
Comes the time we have to say, "So long."
TOP COMMENTS
April 28, 2013
Thanks to tonight's Top Comments contributors! Let us hear from YOU
when you find that proficient comment.
We were light on submissions tonight. Don't ever be shy about sending a comment in. From me:
Phoebe Loosinhouse made a hell of a lot of sense with this comment in her own diary Why Don't You Go Out and Play In the Nice Economy?.
TOP PHOTOS
April 27, 2013
Enjoy jotter's wonderful PictureQuilt™ below. Just click on the picture and it will magically take you to the comment that features that photo. Have fun, Kossacks!