Interrogatories
In what ways do you consider yourself to be creative?
What is your favorite dance/type of dancing?
Are you more of a participator or observer?
What do you think is the single most important/contributory factor in the dumbing down of America?
The Twitter Emitter
If its Sunday its Meet the Press with your host John McCain. John's guests today include NBC's David Gregory. #MTP

— CentralScrutinizer (@hicksrick) April 28, 2013
Homophobia is a sacred union between a man and his bigotry.

— God (@TheTweetOfGod) April 28, 2013
65% of NJ residents say they are worried that warmer weather increases the risk of being shouted at by Chris Christie tmz.com/2012/07/06/chr…

— The Daily Edge (@TheDailyEdge) April 28, 2013
@johnfugelsang Semiautomatics are hunting weapons! People hunting

— PlankySmith (@PlankySmith) April 28, 2013
If Obama library had only one exhibit: "He stopped McCain/Palin from governing," a grateful nation would still flock to see it.

— pourmecoffee (@pourmecoffee) April 28, 2013
When blow-dried script-readers like Tom Brokaw started to believe they had wisdom to share, journalism atrophied a little bit more.

— Chris Dashiell (@cdashiell) April 28, 2013
The John McCain Memorial should be a list of the wars we didn't let him start.

— LOLGOP (@LOLGOP) April 28, 2013
Jack the Ripper reevaluated: he kept our neighborhoods safe from vice.

— Chris Dashiell (@cdashiell) April 28, 2013
Imagine if Marlboro tried to say "cigarettes don't kill people, people kill people." #gunsense twitter.com/TheDailyEdge/s…

— The Daily Edge (@TheDailyEdge) April 28, 2013
When 9/11 truthers emerged, dem politicians ignored them. When conserve conspiracy theorists come out, GOPers hold hearings on their claims.

— Kurt Eichenwald (@kurteichenwald) April 28, 2013
#Facebook paid $0 corporate income tax on $1B in profits in 2012, but Paul Ryan still insists we can make it up by killing #Medicare

— The Daily Edge (@TheDailyEdge) April 28, 2013
just saying: Whenever I "retweet" I think about Barbara Walters

— Craig Crawford (@craig_crawford) April 28, 2013
Tonight on Game of Thrones: after he de-tongues the new court jester, Joffrey kills at the King's Landing Correspondents' Dinner.

— Josh Greenman (@joshgreenman) April 28, 2013
If you named your son Luke but have never dropped the "I am your father" line on them, why did you even bother?

— Death Star PR (@DeathStarPR) April 28, 2013
Just bought pretzels and it's not even National Pretzel Day.

— Josh Greenman (@joshgreenman) April 28, 2013
Good news for at-risk families no longer receiving baby formula: No more flight delays for business travelers! #sequester #priorities

— The Daily Edge (@TheDailyEdge) April 29, 2013
On This Day
In 1861, Maryland's House of Delegates voted not to secede from the Union.
In 1910, The UK Parliament passed the People's Budget, the first budget in British history with the expressed intent of redistributing wealth among the British public fighting poverty.
In 1916, the Easter uprising in Dublin collapsed as Irish nationalists surrendered to British authorities.
In 1945, the Dachau concentration camp was liberated by US. Army troops.
In 1981, British truck driver Peter Sutcliffe admitted in a London court to being the "Yorkshire Ripper," the killer of 13 women in northern England over five years.
In 1992, riots broke out in Los Angeles after a Simi Valley jury acquitted four LAPD officers of nearly all charges in the beating of Rodney King. 53 people were killed, more than 2000 were injured, and there was more than $1 billion in damage.
Born on This Day
1675 - Giovanni Antonio Pellegrini, Italian painter (d. 1741)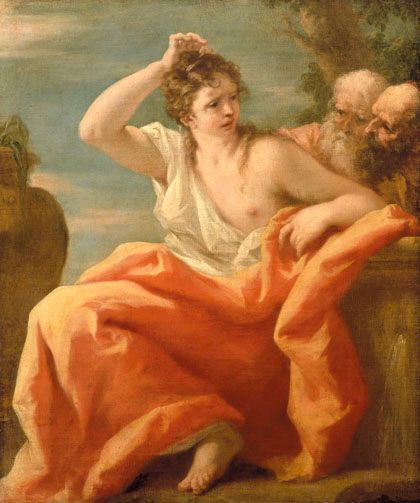 1683 - Antoine Pesne, French painter (d. 1757)
1727 – Jean-Georges Noverre, French dancer, founder of modern ballet (d. 1810)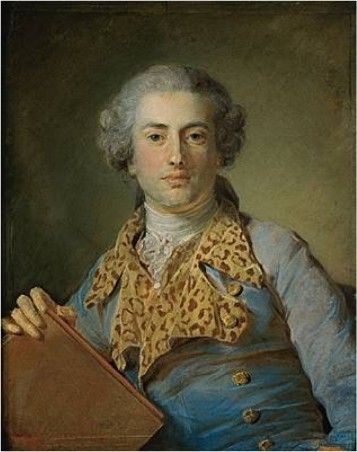 1745 – Oliver Ellsworth, American lawyer and politician, 3rd Chief Justice of the United States (d. 1807)
1769 – Arthur Wellesley, 1st Duke of Wellington, Anglo-Irish statesman (d. 1852)
1783 - David Cox, English landscape painter (d. 1859)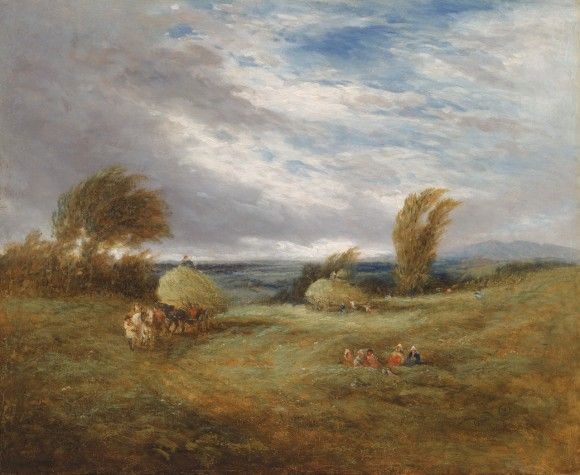 1818 – Alexander II of Russia (d. 1881)
1848 – Raja Ravi Varma, Indian painter (d.1906)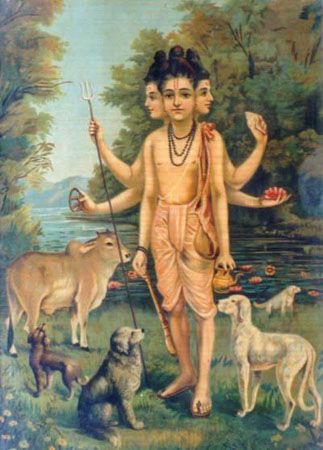 1848 - Theodore Blake Wirgman, English painter (d. 1925)
1863 – William Randolph Hearst, American publisher (d. 1951)
1868 – Alice Keppel, English socialite and mistress of King Edward VII (d. 1947)
1872 – Harry Payne Whitney, American businessman, lawyer and horse-breeder (d. 1930)
1876 – Zauditu of Ethiopia (d. 1930)
1896 - Natalie Talmadge, silent film actress and Mrs. Buster Keaton (d. 1969)
1899 – Duke Ellington, American composer, pianist, and bandleader (d. 1974)
1901 – Hirohito, Japanese emperor (d. 1989)
1905 - Ogden Minton Pleissner, American landscape painter (d. 1983)
1909 – Tom Ewell, American actor (d. 1994)
1922 – Toots Thielemans, Belgian jazz musician
1928 – Carl Gardner, American singer (The Coasters) (d. 2011)
1929 – Ray Barretto, American jazz musician (d. 2006)
1931 – Lonnie Donegan, English singer-songwriter and musician (d. 2002)
1933 – Rod McKuen, American poet and composer
1936 – Zubin Mehta, Indian conductor
1937 – Hasil Adkins, American singer-songwriter and musician (d. 2005)
1938 – Bernard Madoff, American felon
1938 – Klaus Voormann, German artist, musician, and producer (Manfred Mann and Plastic Ono Band)
1945 – Tammi Terrell, American singer (d. 1970)
1947 – Tommy James, American singer-songwriter, musician, and producer (Tommy James and the Shondells)
1948 – Michael Karoli, German musician and composer (Can) (d. 2001)
1950 – Debbie Stabenow, American politician
1954 – Jerry Seinfeld, American comedian
1957 – Daniel Day-Lewis, English-Irish actor
1958 – Michelle Pfeiffer, American actress
1958 – Eve Plumb, American actress
1970 – China Forbes, American singer-songwriter (Pink Martini)
1970 – Uma Thurman, American actress
Died on This Day
1380 – Catherine of Siena, Italian saint (b. 1347)
1655 - Cornelis Schut I, Flemish painter (b. 1597)
1657 - Jacques de Stella, French painter (b. 1596)
1698 – Charles Cornwallis, 3rd Baron Cornwallis, First Lord of the British Admiralty (b. 1655)
1776 – Edward Wortley Montagu, English traveler and writer (b. 1713)
1777 - Antonio Joli, Italian painter (b. 1700)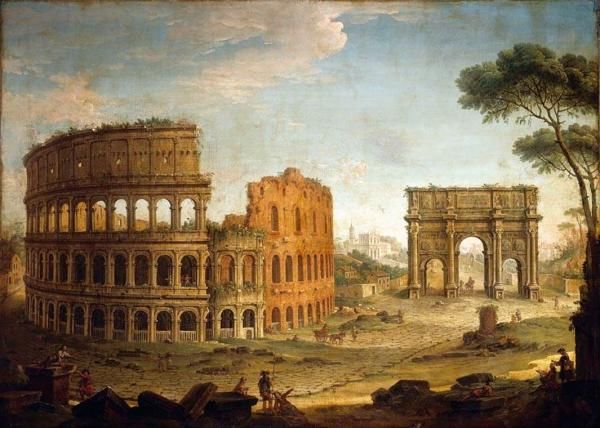 1793 – John Michell, English scientist (b. 1724)
1906 - André Plumot, Belgian painter (b. 1829)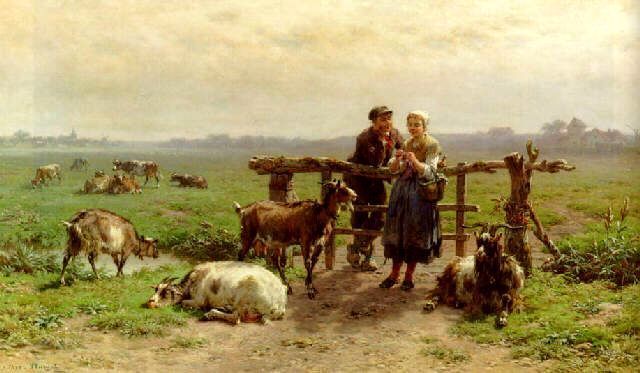 1935 – Leroy Carr, American singer-songwriter and pianist (b. 1905)
1937 – William Gillette, American actor (b. 1853)
1953 - Moïse Kisling, Polish painter (b. 1891)
1961 – Cisco Houston, American singer-songwriter and musician (b. 1918)
1964 - Albert Saverys, Flemish landscape painter (b. 1886)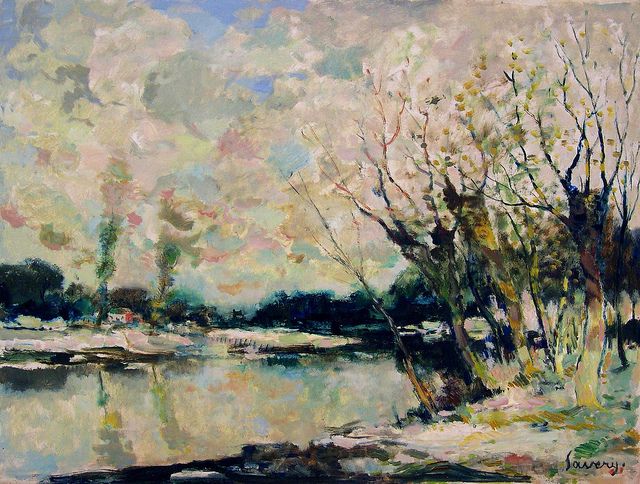 1967 – J. B. Lenoir, American singer-songwriter and musician (b. 1929)
1980 – Alfred Hitchcock, English director (b. 1899)
1992 – Mae Clarke, American actress (b. 1910)
1993 – Mick Ronson, English musician, songwriter, and producer (The Spiders from Mars and Mott the Hoople) (b. 1946)
1997 – Mike Royko, American columnist (b. 1932)
2006 – John Kenneth Galbraith, Canadian-American economist (b. 1908)
Today is
National Shrimp Scampi Day
International Dance Day
Zipper Day
Peace Rose Day