Interrogatories
What form of natural disaster scares you most (even if it never happens where you are)?
What city do you think has the prettiest skyline?
What is the longest it's ever taken you to reach a destination (vacation or other travel)?
It's "I Need a Patch for That Day." What would you like to have a patch for?
The Twitter Emitter
After Jesus told his disciples to "heal the sick," Judas voted to repeal the instruction 37 times, but was overruled in the Senate

— The Daily Edge (@TheDailyEdge) May 17, 2013
John Karl: "I have to protect my source. Otherwise next time they want to push a partisan lie, they'll call someone else."

— Top Conservative Cat (@TeaPartyCat) May 19, 2013
My kids are discussing how much money they could make from fighting crime, but by "fighting crime" I suspect they mean "crime."

— BillCorbett (@BillCorbett) May 20, 2013
In Russia, they've got Vladimir Zhirinovsky - in France Jean-Marie Le Pen. In the US - it's as if EVERY Republican is trying best them.

—UltraVerified (@UltraVerified) May 20, 2013
Music stars always thank Me for their God-given talent when they should be thanking Me for the public's God-forsaken taste.

— God (@TheTweetOfGod) May 20, 2013
Asking why people live in the path of natural disasters in the U.S. is absurd.We just pick the disaster we want to risk.

— Jesse Taylor (@jesseltaylor) May 21, 2013
Maybe, just maybe it's time to start thinking about IMPROVING INFRASTRUCTURE rather than tax breaks for the wealthy.

—UltraVerified (@UltraVerified) May 21, 2013
Seems like a good time to remind people that teachers are first responders.

— David Waldman (@KagroX) May 21, 2013
I just ripped out some stuffing from ur favorite chair and left it on ur pillow. And you say I never think of you.

— The Fucking Cat(@TheFuckingCat) May 21, 2013
Fox News: "Obama must investigate and prosecute all leaks for security reasons. Except if it's leaked to us, then it's CHILLING!"

— Top Conservative Cat (@TeaPartyCat) May 21, 2013
This is how we "politicize" tragedy: Give disaster relief when needed. Pass background checks when 90% want them. Don't politicize Benghazi

— The Daily Edge (@TheDailyEdge) May 21, 2013
#YouMightBeARepublican if you praise the Lord out of one side of your mouth and condemn the poor and unfortunate out of the other.

— RC deWinter (@RCdeWinter) May 21, 2013
When the walls come tumbling down, it's usually someone in a union that saves you, and another that rebuilds the walls. #ok

— Ana Marie Cox (@anamariecox) May 21, 2013
Sometimes. Sometimes there isn't enough scotch in the world.

— Dirk Lester (@Dirk2112) May 21, 2013
On This Day
In 1832, the first Democratic National Convention began in Baltimore.
In 1851, Colombia outlawed slavery.
In 1881, the American Red Cross was founded by Clara Barton (the Red Cross already existed in Europe since 1863).
In 1924, Nathan Leopold Jr. and Richard Loeb, students from the University of Chicago, murdered 14 year old Bobby Franks in their attempt at committing the "perfect crime." It wasn't.
In 1959, Gypsy a musical about Gypsy Rose Lee starring Ethel Merman as the ultimate showbiz mom, opened on Broadway.
In 1979, riots erupted in San Francisco when Harvey Milk's murderer, Dan White, was found guilty only of manslaughter.
In 2012, a lot of religious persons were mightily upset when the end of the world and the Rapture failed to occur as promised.
Born on This Day
1471 – Albrecht Dürer, German painter (d. 1528)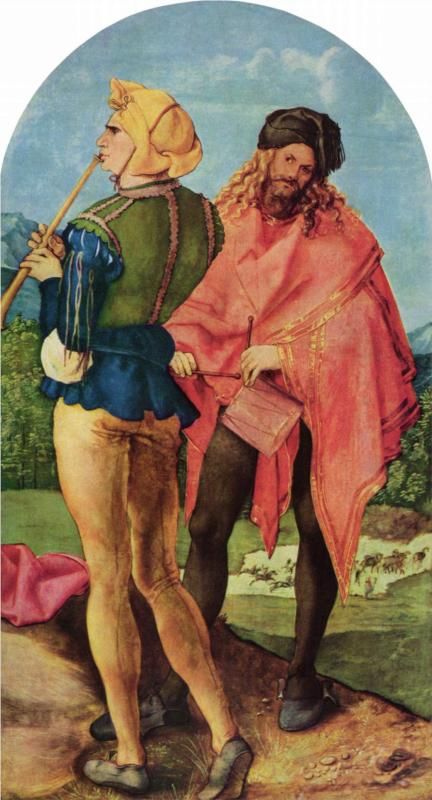 1688 – Alexander Pope, English poet (d. 1744)
1775 – Lucien Bonaparte, French politician, soldier, and academic (d. 1840)
1799 – Mary Anning, English paleontologist (d. 1847)
1814 - Louis Janmot (Anne-François-Louis Janmot), French painter (d. 1892)
1826 - Adolf Heinrich Lier, German landscape painter (d. 1882)
1828 - Johann Rudolf Koller, Swiss painter (d. 1905)
1844 – Henri Rousseau, French painter (d. 1910)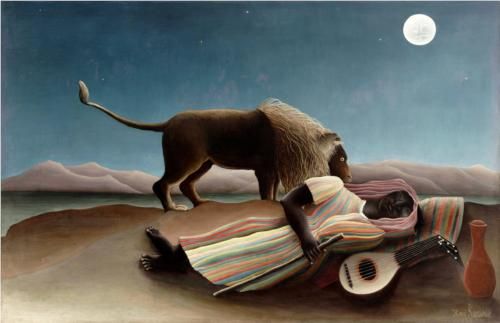 1844 - Edmond-Georges Grandjean, French painter (d. 1908)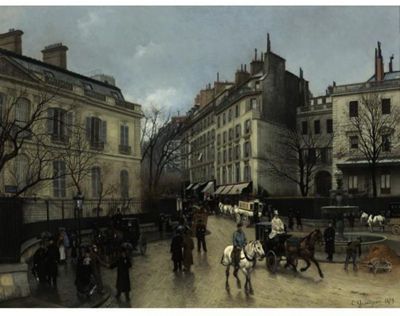 1846 - Nicolas Luc-Olivier Merson, French painter and illustrator (d. 1920)
1850 – Giuseppe Mercalli, Italian vulcanologist (d. 1914)
1857 - Emilio Boggio, Venezuelan artist (d. 1920)
1887 - Mabel Taliaferro, American actress (d. 1979)
1889 - Jan Trampota, Czech landscape painter (d. 1942)
1897 - Conrad Felixmüller, German Expressionist painter (d. 1977)
1902 – Marcel Breuer, Hungarian modernist architect and designer (d. 1981)
1904 – Robert Montgomery, American actor (d. 1981)
1904 – Fats Waller, American singer, pianist, and composer (d. 1943)
1917 – Raymond Burr, Canadian actor (d. 1993)
1927 - Kay Kendall, British actress (d. 1959)
1928 – Tom Donahue, American disc jockey, producer, and promoter who ushered in a brief golden age of rock radio (d. 1975)
1929 – Larance Marable, American drummer (d. 2012)
1932 – Billy Wright, American singer and fiddler (d. 1991)
1938 – Lee "Shot" Williams, American singer (d. 2011)
1941 – Martin Carthy, English folk singer and guitarist
1943 – Hilton Valentine, English guitarist and songwriter (The Animals)
1947 – Bill Champlin, American singer-songwriter, musician, and producer (Chicago and Sons of Champlin)
1949 - Stephen Gjertson, US Classical Realist painter
1951 – Al Franken, American comedian, actor, and politician
1955 – Stan Lynch, American drummer, songwriter, and producer (Tom Petty and the Heartbreakers)
1963 – Kevin Shields, American-Irish singer-songwriter, guitarist, and producer (My Bloody Valentine)
1972 – The Notorious B.I.G., American rapper (Junior M.A.F.I.A. and The Commission) (d. 1997)
Died on This Day
1542 – Hernando de Soto, Spanish explorer who Wikipedia lists as (the first person to cross the Mississippi River). A likely story! (d. around 1497)
1724 – Robert Harley, 1st Earl of Oxford and Mortimer, English statesman (b. 1661)
1819 - Dionys van Dongen, Dutch painter (b. 1748)
1862 – John Drew, Irish-American actor (b. 1827)
1875 - Johann Adam Klein, German painter and engraver (b. 1792)
1911 – Williamina Fleming, Scottish astronomer (b. 1857)
1915 - Max Alfred Buri, Swiss artist (b. 1868)
1935 – Jane Addams, American social worker, activist, and author, co-founder of Hull House, Nobel Peace Prize laureate (b. 1860)
1984 – Ann Little, American actress (b. 1891)
1984 - Andrea Leeds, American actress (b. 1914)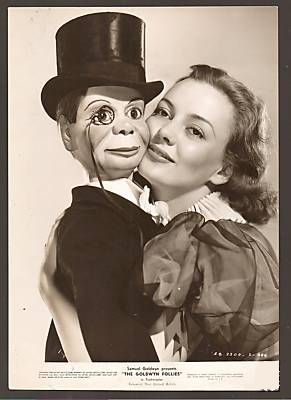 2000 – John Gielgud, English actor (b. 1904)
2006 – Katherine Dunham, American dancer, director, educator, activist and author (b. 1909)
Today is
I Need A Patch For That Day
World Day for Cultural Diversity for Dialogue and Development
National Endangered Species Day
National Wait Staff Day
National Memo Day
National Strawberries and Cream Day