Here at Daily Kos and Daily Kos Elections in particular, we're well versed with the notion that the battle for control of Congress is a permanent campaign, sadly. This site's slogan is "More and Better Democrats" and an unofficial commitment to the 50-State Strategy. Recently, I've gotten the impression though that many of you want to move onto just "Better Democrats" but at the same time I see complaints here that we don't adhere to the 50 state strategy. Take it from me, I'm as solid a liberal as there is, but if anything I'm pragmatic and I know that it is critical to elect the best Dems possible but also enough to form a majority! In this diary I want to reconcile these two sometimes contradictory goals of "More" and "Better" Democrats by helping you determine which candidates and incumbents best satisfy both criteria and where your money can have the biggest impact given these considerations.
It's early in the election cycle, so those of us wanting to help out don't really have anyone to volunteer for through calls and door knocks, but that's okay because at this stage money is critical. You may be wanting to hold off on your 2014 donations until next year but don't! When candidates post strong fundraising earlier it encourages more donors to contribute by demonstrating viability and allows candidates to define themselves earlier than their opponents. So it is these candidates that I believe are most worthy of your campaign dollars for Congress in 2014 and I'll explain why.
Retaining the Senate
#1 Mark Begich (Alaska-Incumbent) - Consensus: Tossup
Senator Mark Begich narrowly won in the 2008 wave when a perfect storm arose and his opponent was indicted a week before the election. Since then, Senator Begich has been a consistent vote for
all
of President Obama's big priorities such as Health Care Reform, Financial Reform, Immigration Reform, the Stimulus, etc, etc etc. All of this comes from one of the, though not most conservative states, certainly one of the most Republican states in the country in Alaska. A huge factor in my emphasizing donating to Begich is just how dirt cheap Alaska is. With just over 700,000 people and only one sizable media market, your dollars in Alaska will go so much further then they would to candidates in bigger states just due to the sheer smallness of Alaska. If Republicans are to retake the senate in 2014, Alaska is at the front line of our defense. Begich was officially
endorsed by DailyKos
in his initial 2008 run.
#2 Brian Schweitzer (Montana-Open Seat) - Tossup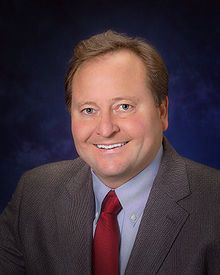 Longtime incumbent Senator Max Baucus is retiring next year as he cannot win reelection without a dogfight. Given Baucus's role in killing the Public Option in the 2010 Health Care Reform act, we have an truly great replacement whose improvement cannot be understated. Make no mistake, Montana is a Republican leaning state where generic Democrats struggle to win federal office, but former Governor and almost certain candidate Brian Schweitzer is both massively popular
and
a huge upgrade over the corporate-friendly Baucus. For example Schweitzer has been a longtime proponent of
Single Payer
healthcare. Yes, I know that Schweitzer isn't perfect on issues that are more pertinent to rural states such as being anti-gun control or pro-Keystone XL, but there is just no way in hell that you can get elected in a state where Obama got just 40% of the vote by taking the liberal position on those sadly. Still, Montana only has roughly 900,000 people and like Alaska, it's dirt cheap to advertise in so your contribution dollars will go
a lot
further here than elsewhere and while Schweitzer might quietly vote the NRA-line (or maybe not, you might be surprised) his
priorities
will be on things like pushing fairer taxation and liberal approaches to health care. Finally, as a folksy, extremely personable senator from a red state who is still able to push liberal causes with ease, Schweitzer will be high up on the VP candidate choice list for multiple cycles and could help us tremendously in states like Ohio or parts of North Carolina for instance. If Republicans flip the senate this is one of their key states and as such is one of our key states to not only defend, but elect a truly
better
senator than our current incumbent.
#3 Kay Hagan (North Carolina-Incumbent) - Tossup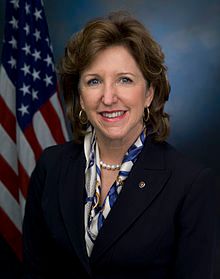 Senator Hagan is facing her first reelection in a state that Mitt Romney narrowly won. Unlike the first two names, Kay Hagan has been a completely party line liberal on
all
key votes since her 2008 election yet all the while has maintained a moderate image and positive approval. Republicans will spend heavily to defeat her and this is an expensive state, but it is critical that we hold this seat if we want to hold the senate after 2014. Hagan will continue to vote with Democrats on all of our big priorities such as immigration reform, efforts to combat climate change, ensuring fairer taxation, etc, and as such she is the most liberal senator whom I'm endorsing for you to contribute to (because thankfully the more liberal incumbents are safer). Lastly, being popular in a key big swing state will ensure that she is on the VP shortlist for multiple cycles to come and if we nominate someone such as Martin O'Malley in 2016 would make an excellent addition to the ticket.
#4 Mary Landrieu (Louisiana-Incumbent) - Tossup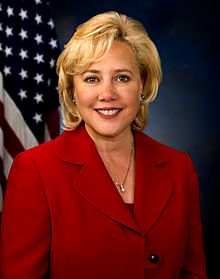 Mary Landrieu is, like Mark Begich, a very valuable player on the Democratic team. Despite representing a
very
conservative state she has been there for us on most of the big votes such as Health Care Reform, Dodd-Frank, Gun-Control etc and will be there for us on Immigration Reform. This is Louisiana, a state that went for Romney by 17% so it shouldn't come as a shocker that she defects on certain issues such as Oil, whose industry dominates parts of Louisiana. Still, Landrieu is
the only
Democrat in the Deep South who represents a Romney district who is
pro-choice
. That should be reason enough to contribute to her reelection as a profile in courage, but in addition to women's rights she's been a consistent vote for us on issues like Health Care and Finance Reform. Her state is roughly 6 times the size of Alaska or Montana so she is my #4, but Landrieu, who faces a very strong opponent in Rep. Bill Cassidy who is a party-line Republican, is a very worthy endorsement and definitely worth your campaign donations. When Democrats pass big ticket agenda items such as immigration reform, Landrieu will be there to have our backs despite coming from one of the most conservative states in the country. If you want to talk about the 50 state strategy, it begins in races like this.
Reclaiming the House of Representatives
#1 Andrew Romanoff (Colorado's 6th - Challenger) - Tossup
Some of you may remember former Colorado House Speaker Andrew Romanoff for his primary from the left to Senator Michael Bennet in 2010. Luckily that failed, due to the narrowness of Bennet's win, but Romanoff is still one of our strongest potential candidates in a competitive House seat. Incumbent Republican Mike Coffman won by just 2 points in 2012 and has made a name for himself being a birther and anti-immigration zealot when his seat was drawn more conservatively. Romanoff has already raised half a million dollars despite pledging not to accept PAC money and will be a strong mainstream liberal voice if elected. At a 5% Obama win last year, this is one of our very best pick up opportunities next year and if we're to have any shot at winning the House this decade this seat is a certain must have.
#2 Carol Shea-Porter (New Hampshire's 1st - Incumbent) - Tossup
Representative Shea-Porter was an unknown, underfunded liberal activist when she pulled off the biggest upset win in 2006 and became a solid liberal vote until her loss in the utter landslide of 2010. However, in part thanks to a flawed and scandal-plagued successor as well as the massive reversal of fortunes in New Hampshire between 2010 and 2012, Shea-Porter was able to post a rather impressive 5% victory last year. Despite having to rely in part on the Boston media market, Shea-Porter is definitely deserving of your dollars as someone who has never hid from being a true liberal and one of the very few who has a chance at winning and re-winning a swing district. If we're to flip the house this district is a critical hold, but if we're to pass key legislation in the future, reelecting Shea-Porter will help ensure that our majority caucus doesn't have to rely on conservadems like it did after 2008. If that didn't convince you, Shea-Porter was officially endorsed by DailyKos in 2012 with our Orange to Blue program and you can
read her questionnaire here
.
#3 Kyrsten Sinema (Arizona's 9th - Incumbent) - Lean D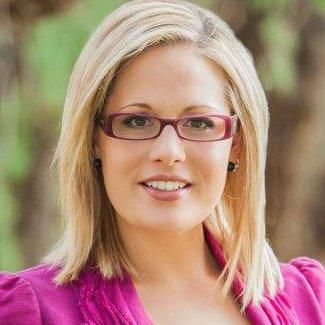 Rep. Sinema, the first openly bisexual person elected to Congress and currently the only professed atheist, took office in 2012 when the district was redrawn to be swingy rather than R-leaning. Still, Sinema had a history of being quite liberal and had even backed Ralph Nader in 2000 as a young adult, something she's since moved passed. Like Senator Tammy Baldwin, Kyrsten Sinema is a liberal who knows how to repackage herself as a moderate to the electorate while voting the liberal position when it matters and voting the moderate position when it doesn't. Though some of her recent votes follow the latter position, make no mistake: Kyrsten Sinema is a liberal with a lot of potential. Arizona is a state that due to the Hispanic population should hopefully eventually become a liberal stronghold and if it does, count on Sinema to be its first in a long line of liberal stalwart senators. Just like Kristen Gillibrand, Kyrsten Sinema knows how to be as liberal as her constituency will allow and if she ever succeeds to the senate, we can count on her to promote liberal priorities. Given the fact that this swingy seat will be a top priority in 2014 that I urge you to donate to Kyrsten Sinema to help us hold all of our critical house seats.
#4 Emily Cain (Maine's 2nd - Open Seat) - Lean D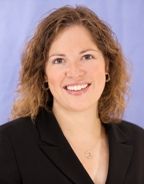 It appears that Blue Dog but mainstream Democrat Mike Michaud is running for governor, giving us our best chance at deposing Tea Party incumbent Paul LePage and giving us a Democratic trifecta which will approve progressive things such as Medicaid expansion. To take his place though in this light blue congressional seat, Democrats have a candidate who will be both a clear upgrade and a future statewide star: State Senator Emily Cain. At just 33 years old, Cain has already served as the Democrats' state House caucus leader and a state senator and will likely be endorsed by EMILY's list, a big 3rd party group that endorses and fundraises for pro-choice Democratic women. That's key, because while Michaud was an otherwise consisted liberal vote, he was anti-choice and voted for things like the Stupak Amendment to the Health Care Bill. Electing someone who is not only a strong progressive on fiscal issues, but pro-choice in a heavily white rural district will be quite a feat and if anything Cain's campaign successes at such a young age have demonstrated that she will be able to do just that. In addition to gaining an extra pro-choice vote, Cain at 33 will make a great replacement for '"Independent" Senator Angus King, who caucuses with Democrats and is 69, or Senator Susan Collins who is a quite conservative for Maine Republican at age 60. If you want to talk about a Better Democrat when the "More" is irrelevant, Cain is the real deal.
#5 Patrick Murphy (Florida's 18th - Incumbent) - Tossup
Freshman Rep. Patrick Murphy did the United States a massive favor by ridding us of war criminal, utterly disgusting human being, and 2010 wave driftwood Allen West. Not only was Allen West one of the most offensive of the 2010 tea party wave, openly comparing progressives to communists a la Joe McCarthy, but Murphy has a
hell of a lot
of statewide potential this decade at just age 30 and hailing from a light red district. Those to factors alone would make Murphy a very attractive candidate to donate to, but Murphy's district has some of the cheapest media markets in the country and despite his being a fairly moderate Democrat, you should consider how cheap it is to put forward a down payment on a challenger to Marco Rubio in 2016 or a potential party line successor to Bill Nelson in 2018. Our bench in Florida is woefully weak with us controlling zero statewide offices, very few swing congressional districts, and having to resort to running Charlie Christ, a former Republican, for governor this cycle. Investing in Patrick Murphy now will pay a lot of dividends further down the road for Democratic prospects statewide. Murphy, like Shea-Porter was officially endorsed by DailyKos in 2012 through Orange to Blue which you can
read more about here
.
#6 Raul Ruiz (California's 36th - Incumbent) - Lean D
Dr. Raul Ruiz won in a bit of an upset in this blue trending Congressional district in 2012, but given how much of its blue majority relies on minorities and young people, a midterm will be especially challenging for Ruiz. Why do I list this candidate as one of our most valuable investments? Well it's because Ruiz is a rising star within the Democratic caucus and at just age 40 and taking out a faux moderate GOP incumbent where he was always the decided underdog, Ruiz has a bright future in the Democratic caucus. As a decided liberal, this could range from either a future climb up the House leadership ladder or a run for the senate in 2016 or 2018 if either Barbara Boxer of Dianne Feinstein, respectively retire. Regardless, Ruiz is someone who embodies the future of the Democratic electoral coalition which is young and non-white, yet knows how to appeal to white swing voters and that is an invaluable asset in the near term. It's for those reasons I think that Ruiz makes a great recipient of Dkos' funds and future attention.
#7 Ann Callis (Illinois' 13th - Challenger) - Lean R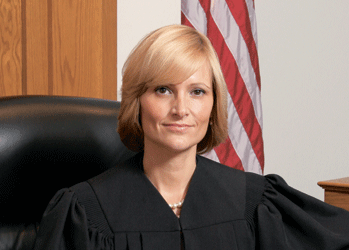 Along with CO-06, this district is one of our best pick up opportunities in the entire house and was the single closest Democratic loss in 2012. Unlike that year, when we nominated the underfunded perennial candidate and very sadly too liberal David Gill for this Romney district, this cycle we have a moderate to mainstream Democrat in popular Madison County (which represents a 3rd of the district) Chief Judge Ann Callis. Callis was Democrats' top recruit in 2012 but demurred that cycle when it looked like popular quasi (thanks to gerrymandering) incumbent Tim Johnson would run for reelection, but eventually he declined soon after the primary. Now, his former staffer Rodney Davis is the incumbent and has been a fairly consistent vote for Republicans on all major votes such as reaffirming the far right Ryan Plan for health Care. Given how this is a district where Obama fairly significantly underperforms how local Democrats perform, this district should be a tossup come election day, particularly for a
very
strong Democratic candidate and a too far right Republican incumbent.
#8 Gwen Graham (Florida's 2nd - Challenger) - Lean R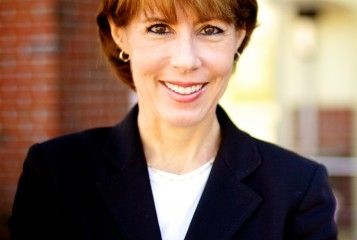 Like the preceding district, this one requires a moderate in a Democratic challenger but when the House is gerrymandered to hell, this is among the best of the districts that we can do. Here, we have a traditionally Blue Dog seat that was several points to the left of Florida statewide between 2006 and 2012 and only growing more so. Given all this you shouldn't expect a liberal to win, but when the 218th House seat went for Romney by 1.6% let's be reasonable. This seat went for him by around 6% in 2012, but unlike most it favors Democrats
a lot
more at the local level. Alex Sink won it by 7% in the 2010 disaster and Senator Bill Nelson won it by 11% last year. This seat should be eminently in reach with a Democrat who is (very sadly, this
is
the Deep South...) white and not named Barack Obama and when our gubernatorial ticket should carry it with ease. Gwen Graham is the daughter of very popular former senator Bob Graham who retired in 2004 after 3 terms. Given how Blue Dog heavy this region is, yet how Gwen Graham herself has not given any indication that she'd be a blue dog herself, this is definitely a worthy seat to contribute and unfortunately one we
must
win if we want the majority.
#9 Pete Gallego (Texas 23rd - Incumbent) - Lean D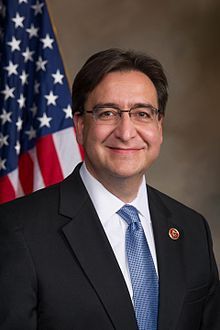 Freshman Rep. Gallego replaced a Republican swept in with the 2010 wave and was practically the only Democrat to defeat an incumbent in a Romney district where the Republican represented the vast majority of the seat. It should bear notice that Rep. Gallego is a moderate, but otherwise this seat would be represented by an arch-conservative and that while Texas statewide is represented by arch-conservatives, Gallego represents our best near-term chance of flipping Texas Blue. It should be noted that he represents the future of our statewide candidates in Texas given how he is both Hispanic, moderate, and comes from a key base voter region in the state. If you want to invest in the future of the Democratic party in the state of Texas, Pete Gallego is your man.
#10 Pete Aguilar (California's 31st - Challenger) - Likely D
California's 31st district saw the unfortunate worst occurrence of what the Top Two System does: two Republicans faced off in November allowing them to win a seat that otherwise would have gone to Democrats as Barack Obama won it by 17%. Looking at 2014 though, it is incredibly unlikely that incumbent Republican Gary Miller, who hasn't even bothered trying to moderate his record, will win reelection. Thus the issue for Democrats is to make sure that one candidate emerges from the primary who will place second to Miller. Unfortunately, we have one main conservadem with a lot of name rec, former Rep. Joe Baca, and two liberal challengers, Redlands mayor Pete Aguilar the DCCC's preferred candidate and the almost winner in 2012, and Eloise Reyes, the activist endorsed by EMILY's List who helped split the liberal vote and allow Miller to face another Republican the first time. Normally, I would be completely opposed to endorsing one of two liberals in the primary, but here we face the risk of letting Baca slip through to the general on name recognition and instead of a liberal like Aguilar or Reyes he would win the seat for probably the next 8 years. That's why I think Mike Aguilar, Redlands Mayor and 2012 candidate, should deserve our support and part of that is because he has the DCCC's support as well. He and Reyes are equivalently as liberal in practical terms, but Baca has been a poor Dem in terms of things like the environment, abortion, and Women's Rights. That should be unacceptable in a liberal district and we need to united against a single candidate who can stop him.
#11 Daylin Leach (Pennsylvania's 13th - Open Seat) - Safe D
State Senator Daylin Leach is probably the most progressive candidate in this race to succeed moderate Rep. and likely future governor of Pennsylvania Allyson Schwartz. Leach has earned my support by being an active proponent of Marijuana legalization and ending our pointless War on Drugs which is an issue that has by far the majority support of Democratic voters, but a superminority of elected Dems. If you're looking for a Better Democrat who doesn't come off as abrasive, then Leach is certainly your candidate. At the same time, I listed him as #11 because at the end of the day, I believe money is better spent replacing a conservative Republican with a moderate or liberal Democrat and none of the Dems in the race such as former Rep. Marjorie Margolies are conservatives. But if you disagree with that, this district is safely Democratic and it would be great to elect a new progressive fighter here, which is why I wholeheartedly endorse Daylin Leach. Plus if you needed one more reason to donate to him, DailyKos' very own Adam B is working for his campaign.
So please, consider giving $5, $10, $25, $50, or even $100 if you can afford it to one or more of these candidates. They're not all perfect, but these candidates represent some of the most effective uses of your liberal donation dollars in our fight to keep the Senate and take the House.

Click Here to Contribute Now!