Thanks Obama!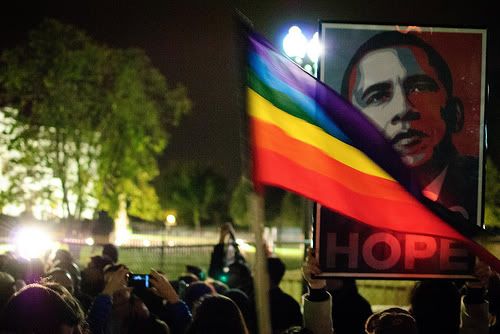 Today's DOMA ruling is a historic step forward for #MarriageEquality. #LoveIsLove

— Barack Obama (@BarackObama) June 26, 2013
8:51 AM PT: h/t TrueBlueMajority

Edith Windsor says thanks, Obama too!

http://www.newyorker.com/...

Just after 11 A.M., the President called. Kaplan picked up the phone and gave it to Windsor. "Hello, who am I talking to?" Windsor said. "Oh, Barack Obama? I wanted to thank you. I think your coming out for us made such a difference throughout the country."
Crossposted at The Motley Moose

9:36 AM PT: via Anthony De Rosa on twitter, a list of the 1,049 benefits of marriage that #DOMA took away from same-sex couples, which they now enjoy
Fuck it, it's 5 o'clock somewhere. Cheers!!