At about this minute 150 years ago today Private Christian Zeitler of Company G of the 62nd Pennsylvania infantry stood in line of battle with his comrades, prepared to engage the enemy. It was two days shy of the second anniversary of his enlistment. He'd joined up in 1861 on the 4th of July.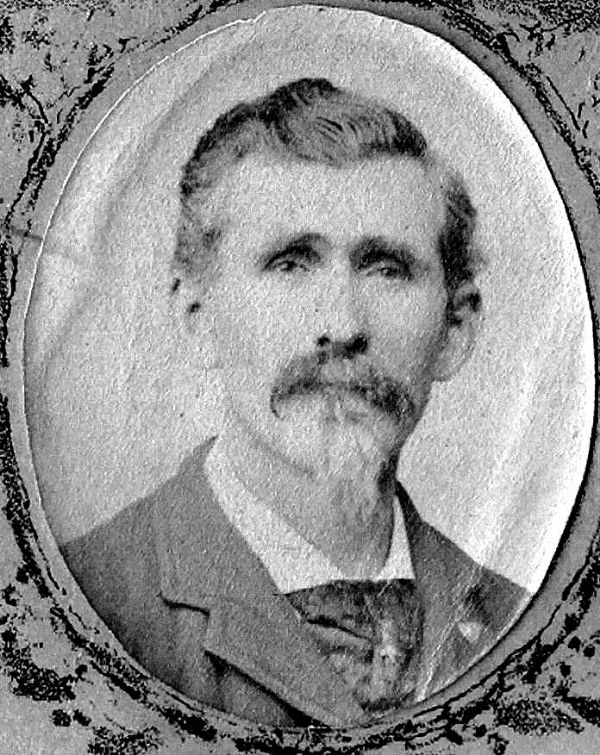 They had marched 16 miles from Union Mills, Maryland the day before and had spent much of the 2nd getting into position. They marched into battle with 426 men and officers, meaning the regiment had already been depleted by more than half in their two years of service.
On July 2 they fought in that Civil War rarity, a bayonet battle. Though in earlier wars that sort of hand to hand combat had been common the increased firepower of Civil War weapons made it increasingly rare. Of those remaining 175 were captured, killed or injured that day. Private Zeitler fought for almost another year before being wounded and losing the use of his left arm at Cold Harbor just two weeks shy of retiring from the service.
The photo above is from a memorial poster presented to his family shortly after his death in 1903. The original is in the collection of the Heinz History Center near downtown Pittsburgh. My best guess is the photo was taken about 25 years after his military service. I have no photos of Private Zeitler from the time of his service.
Christian Zeitler was an immigrant from the German principality of Baden. He had been in the United States about 8 years before choosing to fight for his country. He paid for that choice with poverty and pain for the rest of his life but was always proud of his service. He rests in Uniondale Cemetery on the north side of Pittsburgh, an area that was still the separate city of Allegheny at the time of his death. He is in a soldiers plot with comrades from his war days, veterans of his GAR post and two others.
By the way, one of those three GAR posts was comprised of black veterans. Here they lie together without regard for race. Christian Zeitler was my great-great-grandfather. Thursday I shall again visit his grave, but today on the anniversary of his involvement in our country's greatest battle I pause to remember him and his brothers in arms.