Petition
Open a Civil Rights Case Against George Zimmerman

GEORGE ZIMMERMAN GOT AWAY WITH MURDER! July 13, 2013 from thinkingblue on Vimeo.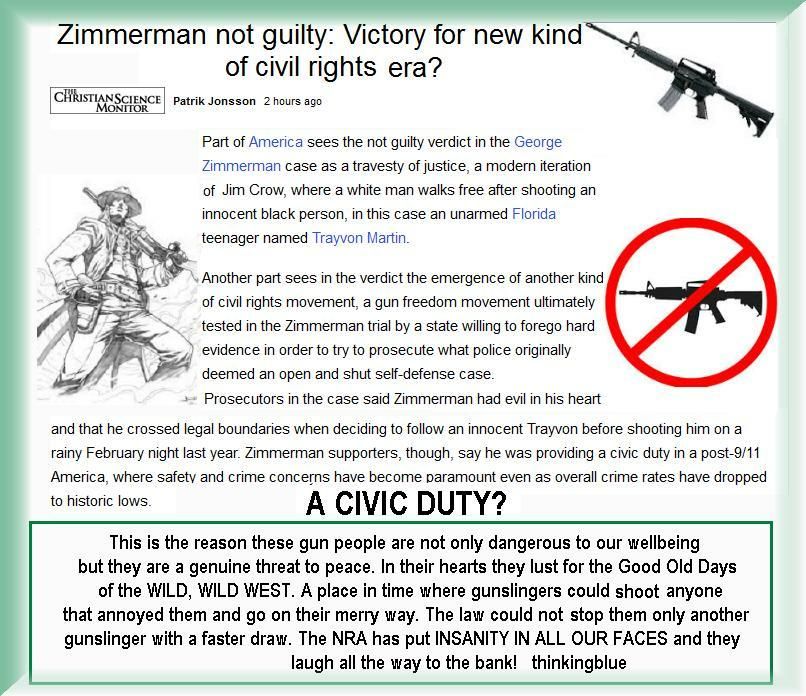 READ MORE HERE: http://news.yahoo.com/...
Lest we forget this picture of the great sadness in our country.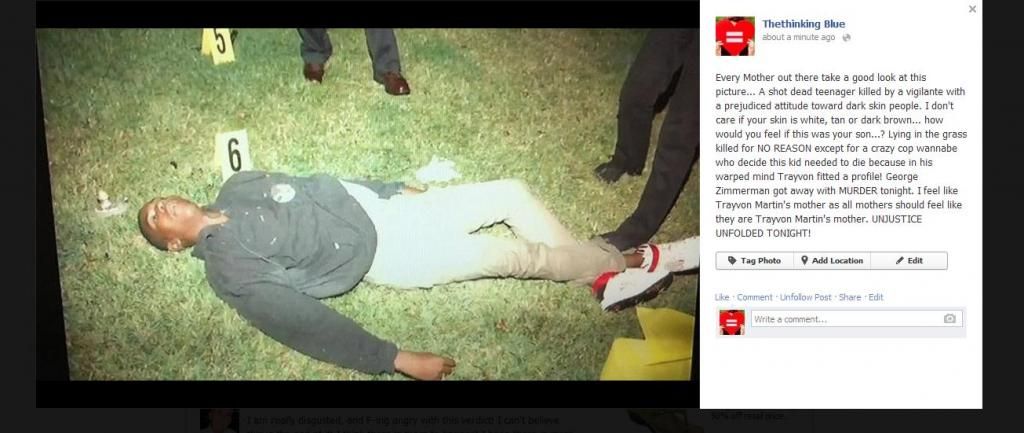 Bigotry has been with us for a very long time. And it doesn't help when you have legislators creating laws that can increase gun violence, especially involving our young. The stories that these laws have spawned are heartbreaking but we can't stop fighting and trying to get these crazy laws overturned because if we do, murderers like Zimmerman will increase in number now that they realize they can get away with it. thinkingblue
MORE HERE: http://www.washingtonpost.com/...