Yesterday I put up a diary that was thrown together at the last minute. It took both Amanda [Vetwife] and Gordon Soderberg to straighten everything out. I apologize for that. The problem has not been solved. So, here we go:
A member of
The Veterans Green Bus crew
is stranded in St. Louis, MO and needs to get to San Jose on Sunday. I called Alaska Airlines where I still have a few accrued Air Miles and on Sunday - if there are any seats still available, the cost will be $630.00 or 27,500 Air Miles to get him on the plane.
A. To donate money to buy the ticket Just Click right here.
B. HERE IS HOW YOU TRANSFER AIR MILES:
Those miles to be donated can come in any chunk or block of 1000 miles from any airline. There are two costs associated with your gift:
1. $25.00 just to start the process.
2. $10.00 per 1,000 miles to be donated
3. START HERE
4. Then on the next page I'm the recipient: RICHARD PIERCE and my Air Alaska mileage account # 106777893
As soon as we have enough miles or money or both, I will buy the ticket and take down this diary.
Thank you beary, beary much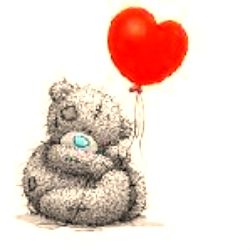 HEADS UP, SAN JOSE KOSSACKS - LARGE MARG is in the city
and Gordon could use a good meal and a place to sleep tonight.
In hopes that the crew member will make it to San Jose Gordon has driven Large Marg to San Jose. If you want to invite him to your house, call him at Nine-Eight-Five-640-Eighteen-01. He's a good guest, great cook [just have 2 dozen eggs, pepper jack cheese, and 2 pounds of bacon ready or pasta, sauce, and something like a meat or fish]. He's one of those skinny guys who can eat, and eat, and eat.
Also, since Gordon should never be left with time to kill, invite friends over and he will entertain. He has a guitar and knows how to use it.