What does your work space look like? As a compulsive writer and an even more compulsive researcher, I usually work surrounded by chaos. I really have three or four work spaces. One of these is in the basement, in a space dubbed "The Kiva", which contains my working library of a couple of thousand books. This is where the research gets done, with dozens of books laying open on the various tables which surround me.
On the other hand, during the summer I spend a lot of time camping. Photographs of my outdoor work space follow.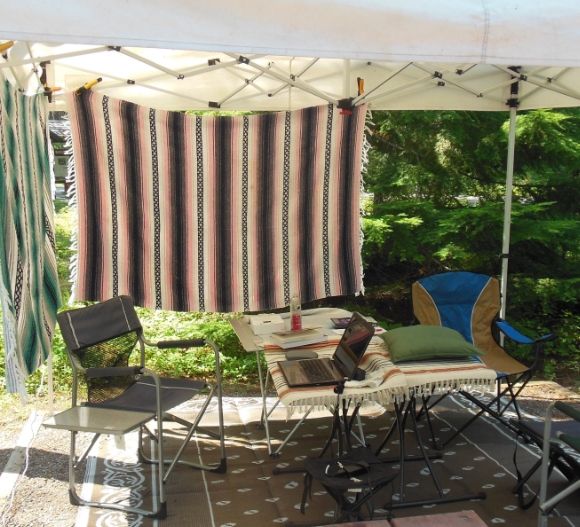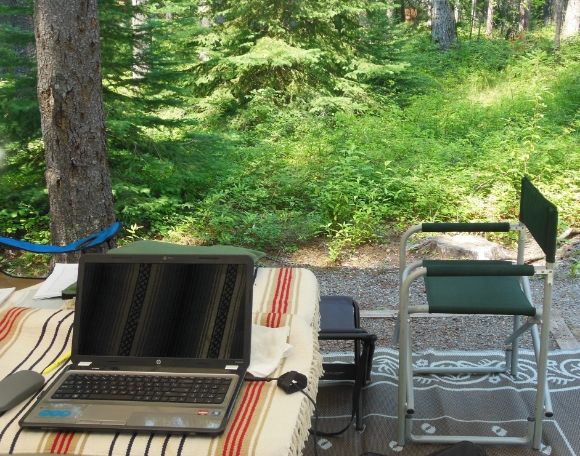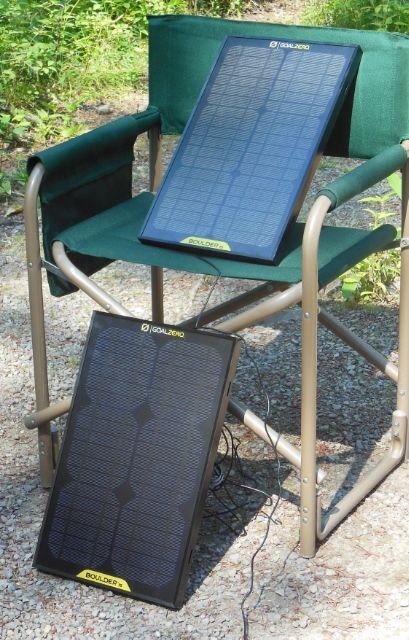 The power source for the computer is shown above.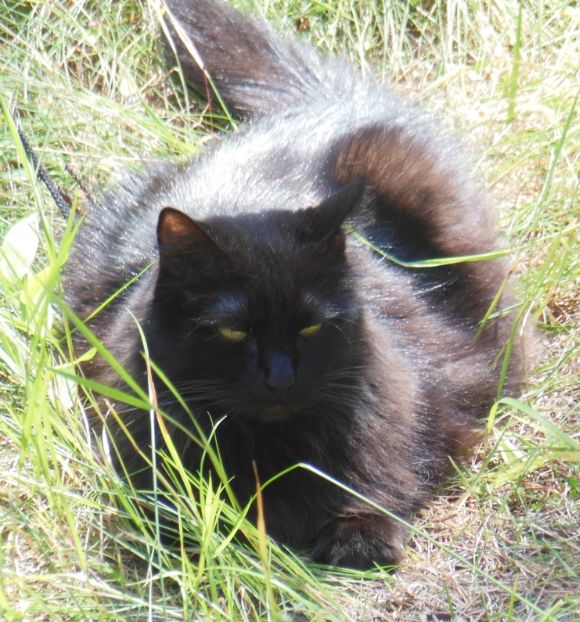 One of the problems of working in an outdoor space is the possible attack by vicious wild animals, such as squirrels, chipmunks, leaves, and so on. To prevent such attacks I use a special Camping Cat as protection.
What's your work space like? Feel free to post photos.
This is an open thread: you are free to rant about whatever is on your mind, what you've been working on, and what's for dinner?