Interrogatories
Did your school serve lunches, or did you have to bring your own? If they provided lunch, was it good? If you brought your own, what did you usually bring? Did you have a bag or a lunchbox? Did you have a cool lunchbox?
How charitable are you?
Do you think of yourself as brave?
Name one thing that makes you cowardly.
The Twitter Emitter
Board and card games are meant to bring families together so they may hatch animosities that will last a lifetime.

— Crutnacker (@Crutnacker) August 22, 2013
America is the greatest country on earth at thinking it's the greatest country on earth.

— God (@TheTweetOfGod) August 21, 2013
Ted Cruz renounces Canadian citizenship, & the evil health care that let his mom have a safe & affordable Canadian birth.

— John Fugelsang (@JohnFugelsang) August 21, 2013
It does seem like, if we're gonna be stuck with Ted Cruz, we should negotiate a deal to send a handful of other senators to Canada.

— Chris Lehmann (@lehmannchris) August 21, 2013
Ted Cruz & Oscar Pistorius - 2 guys with nothing in common, except that neither will be running competitively in 2016.

— John Fugelsang (@JohnFugelsang) August 21, 2013
Me: Did you see Bradley Manning came out as a woman this morning? My wife: THE FOOTBALL PLAYER?!

— Ken Jennings (@KenJennings) August 22, 2013
Ted Cruz's grandmother in Saskatchistan uses poutine and maple syrup in occultist Anglican ceremonies to curse his enemies

— Gen JC Christian (@JC_Christian) August 22, 2013
Kentucky theater owner says he won't show #TheButler because Jane Fonda's in it. He still hasn't forgiven her for #MonsterInLaw

— The Daily Edge (@TheDailyEdge) August 22, 2013
And now for a phony debate on the issue, two people whose utterly predictable opinions you've heard before.

— Chris Dashiell (@cdashiell) August 22, 2013
Just got a parking space at Trader Joe's without even trying. In the shade. Horsemen grow restless.

— Wil Wheaton (@wilw) August 22, 2013
On This Day
In 1572, the infamous St. Bartholomew's Day Massacre began with the assassination of Huguenot leaders and ended with wholesale Catholic-on-Huguenot slaughter.
In 1775, King George III declared those pesky American colonies to be an a "state of open and avowed rebellion."
In 1904, inventor Harry D. Weed received a patent for his automobile tire chain, or snow chain.
In 1927, Ferdinando Nicola Sacco and Bartolomeo Vanzetti were executed, more likely for the fact that they considered themselves anarchists than for the robbery and murder they had been charged with.
In 1946, David Lean's Brief Encounter premiered in the U.S.
In 1990, Armenia declared its independence from the Soviet Union.
In 2008, presidential candidate Barack Obama announced that Joe Biden would be his running mate.
Born on This Day
1754 – Louis XVI of France (d. 1793)
1805 – Anton von Schmerling, Austrian statesman (d. 1893)
1836 – Marie Henriette of Austria (d. 1902)
1840 - Gabriel Cornelius von Max, Czech-German painter (d. 1915)
1846 – Alexander Milne Calder, American sculptor (d. 1923)
1852 – Arnold Toynbee, English economist and historian (d. 1883)
1861 - Joseph Edward Southall, British painter (d. 1944)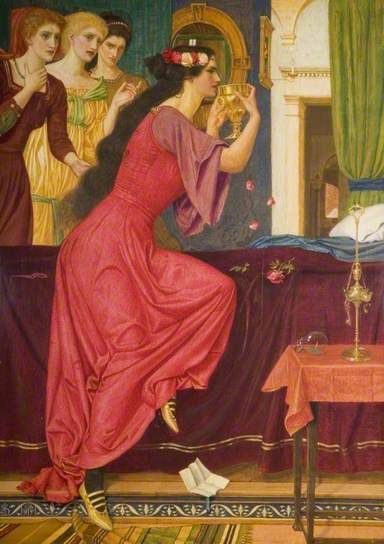 1875 – Eugene Lanceray, Russian painter and sculptor (d. 1946)
1890 – Harry Frank Guggenheim, American businessman and publisher, co-founded Newsday (d. 1971)
1898 - Eve Southern, American actress (d. 1972) See Tipple Jar
1900 – Malvina Reynolds, American singer-songwriter and activist (d. 1978)
1912 – Gene Kelly, American dancer and actor (d. 1996)
1912 - Keith Vaughan, British painter (d. 1977)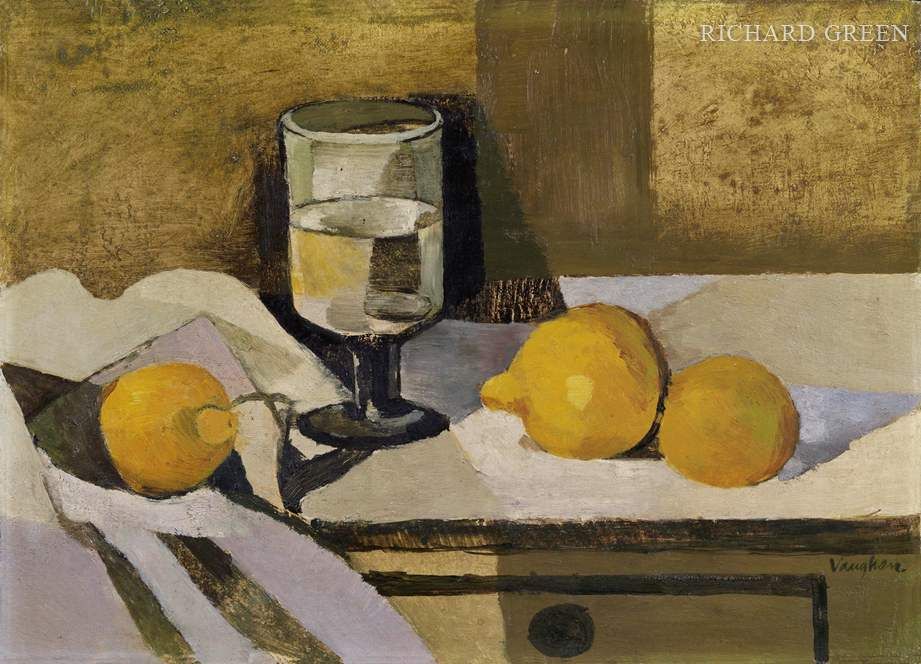 1922 – Jean Darling, American actress and singer
1922 – Pierre Gauvreau, Canadian painter (d. 2011)
1928 – Marian Seldes, American actress
1930 – Vera Miles, American actress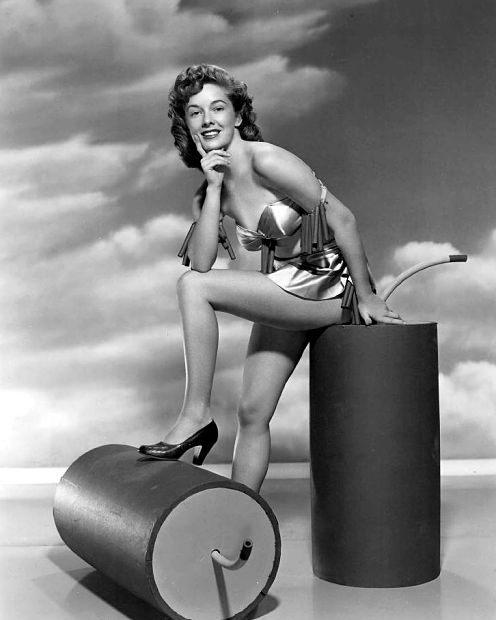 1932 – Mark Russell, American comedian, singer, and pianist
1933 – Pete Wilson, American politician, 36th Governor of California
1934 – Barbara Eden, American actress and singer
1946 – Keith Moon, English drummer, songwriter, and producer (The Who)
1949 – Shelley Long, American actress
1949 – Rick Springfield, Australian singer-songwriter, guitarist, and actor
1961 – Dean DeLeo, American guitarist (Stone Temple Pilots, Talk Show, and Army of Anyone)
1962 – Shaun Ryder, English singer-songwriter and actor (Happy Mondays and Black Grape)
1970 – Jay Mohr, American actor and comedian
1970 – River Phoenix, American actor and singer (d. 1993)
1974 – Shifty Shellshock, American singer-songwriter and actor (Crazy Town)
1975 – Eliza Carthy, English singer-songwriter and fiddler (Blue Murder)
1978 – Julian Casablancas, American singer-songwriter (The Strokes)
1988 – Jeremy Lin, American basketball player
Died on This Day
1305 – William Wallace, Scottish knight and landowner (b. 1272)
1628 – George Villiers, 1st Duke of Buckingham, English statesman (b. 1592)
1813 – Alexander Wilson, Scottish-American poet, ornithologist, and illustrator (b. 1766)
1853 – Alexander Calder, American politician (b. 1806) (no relation to the sculptors)
1865 - Ferdinand Georg Waldmuller, Austrian painter (b. 1793)
1902 - Henryk Siemiradzki, Polish Academic painter (b. 1843)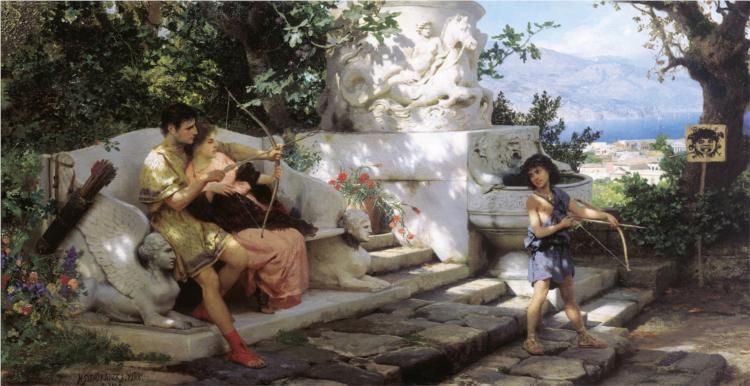 1903 - Paul Joseph Constantin Gabriël, Dutch painter (b. 1828)
1926 – Rudolph Valentino, Italian-American actor (b. 1895)
1933 – Adolf Loos, influential Austrian architect, designed Villa Müller (b. 1870)
1962 – Hoot Gibson, American actor (b. 1892)
1963 – Glen Gray, American saxophonist and bandleader (Casa Loma Orchestra) (b. 1900)
1966 – Francis X. Bushman, American silent film star (b. 1883)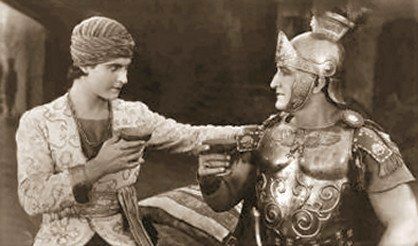 1989 – R. D. Laing, Scottish psychiatrist (b. 1927)
1995 – Dwayne Goettel, Canadian keyboard player (Skinny Puppy, Psyche, and Hilt) (b. 1964)
2005 – Brock Peters, American actor (b. 1927)
2006 – Maynard Ferguson, Canadian trumpeter and bandleader (Big Bop Nouveau) (b. 1928)
Today is
European Day of Remembrance for Victims of Stalinism and Nazism
International Day for the Remembrance of the Slave Trade and its Abolition
National Sponge Cake Day
Ride the Wind Day
Buttered Corn Day