Every day is a new day and with that, a new opportunity.
EVERYONE is welcome and please join us each morning at 7:30 AM PACIFIC
to tell us what you're working on, share your show & tell, vent, whatever you want...
...this is an open thread. Nothing is off topic.
What's your favorite short story?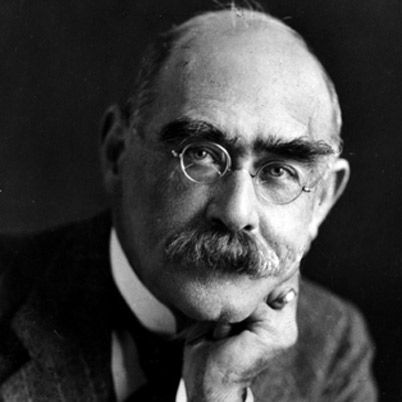 Rudyard Kipling (1865-1936)
I cannot honestly
answer my own question. I have read so many wonderful short stories over the years that it's impossible to choose just one. I love the stories of O. Henry, Flannery O'Connor, Guy du Maupassant, Poe, and many more amazing writers. I certainly could have done this dairy about
The Ones Who Walk Away from Omelas [PDF]
by Ursula K. Le Guin, a story I will teach next week. But I'm only going to talk about one today, the one I taught in my Advanced Placement class last week.
That assignment was one of my favorite short stories, The Gardener by Rudyard Kipling. It is one of the most unique stories I have ever read. I call it a "reverse mystery." Here's a brief summary of the story (although the original is not long):

Helen Turrell, a well-off single woman of good family, is living in the country village [of Hampshire] where she grew up. She goes to the south of France for her health, and later returns with baby Michael. She explains that he is the son of her recently dead scapegrace brother and a sergeant's daughter, who has entrusted him to Helen to bring up. When Michael is six, she tells him that though she is his aunt, he may call her "Mummy" at bedtime. He is furious when he finds that she has explained this to her friends. At 10, he realises that he is illegitimate, and fears that she might reject him, but their bond grows closer than ever.

He grows up and wins a scholarship to Oxford, then World War I breaks out and he joins the Army instead. He is sent to the western front and before long is killed. His body is covered in rubble and he is posted "missing." No news is received until after the Armistice, when Helen is officially informed that he is now buried in a military cemetery at Hagenzeele. She goes to see the grave.

On the way, Helen sees a Lancashire woman who has hysterics because she does not know where to look for her son's grave, and cannot provide the necessary information to find it. Then Helen meets Mrs Scarsworth, who is visiting a neighbouring cemetery on behalf of friends, but confides that this is a cover for her own loss of a secret lover. Helen's response is inarticulate and Mrs Scarsworth takes offence.

Next day, Helen goes to the cemetery, where she sees a man planting flowers on the graves. She asks him where to find her nephew: "Come with me," he said, "and I will show you where your son lies." When she leaves, she sees him at work again, and the story ends: "and she went away, supposing him to be the gardener."

Italics added
The story is a reverse mystery because most mysteries begin with the crime and end with the solution. In this story, the reader may not know a "crime" has been committed until the very end of the story, which forces the reader to go back and reread to see how the "cover-up" is skillfully created by Kipling.
Without ever directly lying to the reader, Kipling deliberately misleads one into believing that Helen is as "open as the day," and, "there being no one to contradict," the reader accepts, along with the village, her story of Michael being her illegitimate nephew. At the end, when Helen encounters a gardener who omnisciently reveals the secret that Michael is really Helen's own illegitimate child, the carefully erected façade crumbles, and the reader is compelled to look again at the story.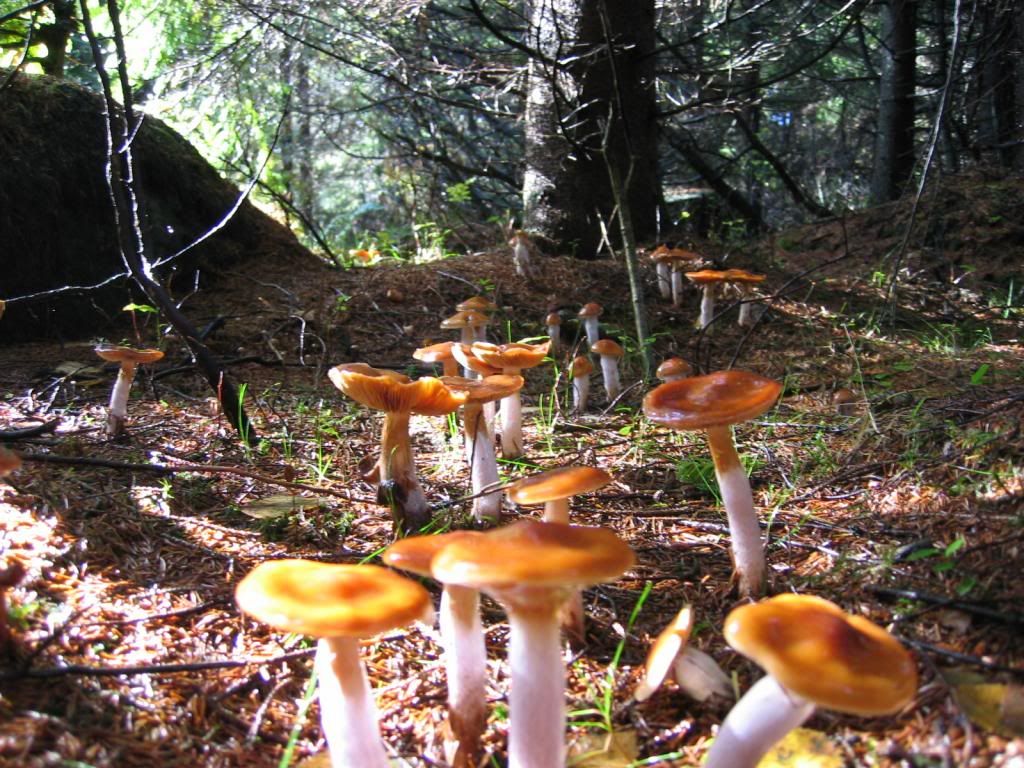 Upon rereading, ironies pop up like mushrooms in a damp forest: Helen acted "nobly" in adopting Michael; Helen tells Michael, "It's always best to tell the truth," and young Michael responds, "But when the troof's ugly, I don't think it's nice"; when Michael is killed and his body is buried under the rubble, Kipling says, it was covered up "so neatly that none but an expert would have guessed that anything unpleasant had happened"; and, perhaps most ironic of all is Mrs. Scarsworth's confession, an unwitting assault upon Helen:

Because I'm so tired of lying. Tired of lying - always lying - year in and year out. When I don't tell lies I've got to act 'em and I've got to think 'em, always. You don't know what that means. He was everything to me that he oughtn't to have been - the real thing - the only thing that ever happened to me in all my life; and I've had to pretend he wasn't. I've had to watch every word I said, and think out what lie I'd tell next, for years and years!

Italics original
I love to teach this story. I use it for two purposes: First, it demands "close reading," which is our focus at the beginning of the course. Second, it has enormous depth, raising lots of questions, from the brilliant writing technique to fundamental moral questions and feminist concerns. The other thing I am trying to do early is teach them how to think more deeply. As I tell them: They need to grow past thinking like a high school student to thinking like a college student.
Ultimately, I see Helen as a very sympathetic character. The depth of her pain and guilt must be enormous, but she is never able to reveal it to anyone. The confrontation with Mrs. Scarsworth, who acts as her mirror (are Helen's scars worth it?), is an extremely powerful scene that evokes tremendous empathy. The underlying cause of the "crime" is the chauvinistic treatment of women that was a basic tenet of aristocratic England at the time. (We see the status of women in the early 20th century reflected in a similar way in Downton Abbey.)
I won't do a full analysis here, but there are couple of things I'll point out: One of the points of controversy is whether the gardener at the end is Christ or Helen's nephew/son Michael. I hold with the Christ camp because Kipling lifts the phrase "supposing him to be the gardener" directly from John 20:15, when Mary Magdalene does not recognize Jesus after the Resurrection. Also, the gardener in the story looks at Helen "with infinite compassion," a trait I would associate with Christ. He is set among "the naked black crosses." But a good case can be made that Helen's confrontation is with Michael, who has been resurrected after his death. Either way, the story works.
While Kipling never offers a direct moral judgment of Helen's lie, I think the ending suggests that we, like Jesus or an angelic Michael, should be compassionate and forgiving to Helen.
There is also some question as to who Michael's real father is. I think it is the rector's gardener, who is mentioned very briefly at the time of Michael's death. The ambiguous phrase that describes the rector's gardener as "thinking of his own son" when he hears the news of Michael's death could apply to Michael rather than a different son. After all, Kipling entitled his story "The Gardener," and except for references to the all-important mystical gardener at the end, this mention is the only other time the word appears in the story. It seems unlikely this ambiguity was accidental on the part of Kipling. Clearly, Kipling considered every single word of this meticulously crafted story.
Well, I've bored you enough. But there are lots of great short stories out there.
So, what's your favorite short story?
Image Credits:
Kipling courtesy biography.com
Woman with baby courtesy flickrhivemind.net
Grave tender courtesy adaswar.net
Mushrooms courtesy commons.wikimedia.org
Painting of Christ and Mary Magdalene by Hans Baldung courtesy wikipaintings.org

Latest Updates on Kossack Regional Meet-Up News Below the New Day sunrise cloud
:: COMMUNITY BUILDING UPDATES ::
Let's build communities!

Every region needs a meatspace community like SFKossacks.
We take care of each other in real life.
I urge YOU to take the lead and organize one in your region.
Please tell us about it if you do and we're here for advice.
•
THINK GLOBALLY, ACT LOCALLY
>>>Instructions on
HOW TO FORM A NEW DAILY KOS GROUP
NEW GROUPS IN THE PROCESS OF ORGANIZING:


Send a Kosmail to the organizers and ask for an invitation to the group.

• Northern Indiana Area: Kosmail Tim Delaney

• Long Island: Kosmail grannycarol

• Northern Michigan: Kosmail JillS

• Nebraska: Kosmail Nebraska68847Dem

• Westburbia Chicago Kossacks: Kosmail Majordomo

• New York Hudson Valley Kossacks: Kosmail boran2

• North Carolina Triangle Kossacks: Kosmail highacidity

• Caprock Kossacks (Panhandle/Caprock/Lubbock/Amarillo area) : Kosmail shesaid

• West Texas Kossacks (including Big Bend Region and El Paso) : Kosmail Yo Bubba

Note to the above new leaders: Feel free to leave a comment any day reminding readers about your new group. Also, tell us about your progress in gathering members. Kosmail me when you've chosen a good name for your group and have created a the group. Then I'll move you to the NEW GROUPS LIST. When you've planned a date for your first event I'll make a banner for you to highlight your event in our diaries and your diaries.
These are the groups that have started since * NEW DAY * began. Please Kosmail navajo if you have started a group before that.
NEW GROUPS LIST:

• California Central Valley Kossacks - Formed: Jul 29, 2012, Organizer: tgypsy

• New England Kossacks - Formed: Aug 6, 2012, Organizers:
Clytemnestra for Lower New England (Conneticut, Massachusetts, Rhode Island)
nhox42 for Upper New England (Maine, New Hampshire, Vermont)

• Houston Area Kossacks - Formed: Aug 7, 2012, Organizer: Chrislove

• Kossacks in India - Formed: Aug 14, 2012, Organizer: chandu

• CenTex Kossacks - Formed: Sep 9, 2012, Organizer: papa monzano

• Central Ohio Kossacks - Formed: Sep 26, 2012, Organizer: VetGrl

• Kansas City Kossacks - Formed Oct 15, 2012, Organizer: [Founder stepped down]

• Phoenix Kossacks - Formed Oct 16, 2012, Organizer: arizonablue

• Chicago Kossacks - Formed: Oct 31, 2012, Organizer: figbash

• Koscadia the Pacific Northwest coast from Northern California to Alaska
- Formed Oct 17, 2012, Oganizer: Horace Boothroyd III based in Portland, OR

• Boston Kossacks - Formed: Nov 7, 2012, Organizer: GreyHawk

• Motor City Kossacks South East Michigan (Detroit) Area - Formed: Nov 10, 2012, Organizer: peregrine kate

• Pittsburgh Area Kossacks - Formed: Nov 12, 2012, Organizer: dweb8231

• Salt Lake City Kossacks - Formed: Nov 17, 2012, Organizer: War on Error

• Twin Cities Kossacks - Formed: Nov 17, 2012, Organizer: imonlylurking

• Dallas Kossacks North Texas - Formed: Nov 21, 2012, Admins: Catte Nappe and dalfireplug. Please contact them to join the group. An Event Organizer needed.

• The Southern California Inland Empire Kossacks - Formed: Dec 3, 2012, Organizer: SoCaliana

• Los Angeles Kossacks - Formed: Dec 17, 2012, Organizer: Dave in Northridge

• Northeast Ohio Kossacks - Formed: Jan 16, 2013, Organizer: GenXangster

• Kansas & Missouri Kossacks - Formed: Jan 17, 2013, Organizer: tmservo433

• I-77 Carolina Kossacks who live from Columbia, SC to north of Winston-Salem, NC. - Formed: Jan 30, 2013, Organizers: gulfgal98 and eeff

• Indianapolis Kossacks - Formed: Feb 6, 2013, Organizer: CityLightsLover

• Southwest Ohio Kossacks - Formed: May 10, 2013, Organizer: Dr Erich Bloodaxe RN

• Northern Arizona Kossacks - Formed: Jul 5, 2013, Organizer: Sam Sara

• Mexican Kossacks - Formed: Apr 14, 2013, Organizer: roberb7
ESTABLISHED GROUPS LIST: (List will grow as we discover them)

• SFKossacks Founded by navajo, Formed: May 2, 2005

• Maryland Kos Founded by timmyc, Formed: Feb 23, 2011. Contact: JamieG from Md for a group invite.

• New York City Founded by Eddie C - Contact the group organizer for meet-up events: sidnora

• Baja Arizona Kossacks, Event Organizer: Azazello

• Three Star Kossacks Tennessee, Founded by maryKK, Formed: Apr 8, 2011

• Nashville KosKats, Founded by ZenTrainer Formed: Jan 30, 2012

• Virginia Kos Founded by JamieG from Md, Formed: May 3, 2011

• Kos Georgia Founded by pat208, Formed: Feb 13, 2011

• Colorado COmmunity Founded by Leftcandid, Formed: Feb 13, 2011

• New Mexico Kossaks Founded by claude

• Philly Kos Founded by mconvente Formed: Aug 29, 2011

• DKos Florida Founded by ThirstyGator, Formed: Feb 14, 2011, Currently organizing: Kosmail Vetwife to be included in next event.

• Oklahoma Roundup Founded by BigOkie, Formed: Feb 13, 2011, Currently organizing: Kosmail peacearena to be included.

• DKos Asheville Founded by davehouck, Formed: Feb 13, 2011 - Organizing Assist by: randallt
:: Events Currently on the Books for ALL Kossacks ::

Sunday, Sept 15th

Chicago Kossacks Meet-up at a Powwow!

TIME: 11:30 AM
LOCATION: Chicago's 60th Annual American Indian Center Powwow
Busse Woods Forest Preserve • Elk Grove Village

ORGANIZER: Send figbash a kosmail to attend.

RSVPs:
1. figbash
2. broths
3. Mr. broths
4. Satya1
5. Liberal Granny
6. Railfan
7. Expat Okie
8. LeftOfYou

Maybees:
peregrine kate
palantir
edwardssl
Millie Neon


Latest diary: Chicago Kossacks Go To A Powwow: Sunday, Sept 15 2013





DeKalb, Illinois Kossacks




Saturday, September 21st

DeKalb, Illinois Kossacks Dinner & a Show!

DINNER:
TIME: 6:00 PM
LOCATION: Rosita's Mexican Restaurant
642 East Lincoln Highway • DeKalb

SHOW:
TIME: 7:30 PM
LOCATION: The Stage Coach Players Theater
126 South 5th Street (2 blks. from dinner) • DeKalb

ORGANIZER: Send NormAl1792 a kosmail to attend.

RSVPs:
1. NormAl1792 (on stage as Henry II)
2. winifred3
3. luvsathoroughbred
4. Mr. luvs
5. Amber6541

Maybees:
1864 House
edwardssl
jwinIL14
JeffW
Calamity Jean


Latest diary: Northern IL Kossacks Dinner and a Show - Saturday, Sept. 21




Saturday, September 28th

Indianapolis Kossacks First Ever Meet-up

TIME: 2:00 PM
LOCATION: Shapiro's Deli
808 S Meridian • Downtown Indianapolis

ORGANIZER: Send CityLightsLover a kosmail to attend.

RSVPs:
1. CityLightsLover
2. annan
3. Mokuar
4. Alexandra Lynch

Maybees:

Latest diary: [Waiting for linked diary]

Saturday, October 19th

DKos Asheville Kossacks Meet-up

TIME: 1:00 PM
LOCATION: The Bywater
796 Riverside Dr. • Asheville

ORGANIZER: Send randallt a kosmail to attend.

RSVPs:
1. randallt
2. davehouck
3. Joieau
4. Gordon20024
5. gulfgal98
6. DawnN
7. Sandy on Signal
8. Mr Sandy on Signal
9. Munchkin
10. Alecia
11. Mr Alecia
12. cultjake
13. flwrightman

Maybees:
Otteray Scribe
Burns Lass
people power granny
One Pissed Off Liberal
Christian Dem in NC
SteelerGrrl
SteelerGuy
polecat
Audri
Phil S 33


Latest diary: DKos Asheville - Weekly Open Thread




Sunday, October 20th

MEGA Philly/NJ/NYC Kossacks Meet-up!

TIME: Noon
LOCATION: Stuff Yer Face
49 Easton Avenue • New Brunswick, NJ

ORGANIZER: Send mconvente a kosmail to attend.

RSVPs:
1. mconvente
2. belinda ridgewood
3. thankgodforairamerica
4. gchaucer2
5. sidnora
6. rubyr
7. mattc129
8. hayden
9. mallyroyal
10. Avilyn
11. blue jersey mom
12. ericlewis0

Maybees:
aravir and son
ask
Cinnamon
No Exit
andgarden
asterkitty
pfiore8
joanneleon
renzo capetti


Latest diary: Philly/NJ/NYC Mega Meetup! Initial Information & Interest Diary





Friday, October 25th

LAKossacks & SoCal Inland Empire See Lewis Black!

TIME: 9:00 PM
LOCATION: Agua Caliente Casino Resort & Spa
32-250 Bob Hope Dr. • Rancho Mirage

ORGANIZER: Send 714day a kosmail to attend.

RSVPs:
1. 714day
2. jakedog42
3. susans
4. Otoelbc

Maybees:
Shockwave
SoCaliana


Latest diary: L.A. Kossacks, Lewis Black Fans in So Cal

Friday, October 25th

Meet the Daily Kos Editorial Staff!

TIME: TBD in the PM
LOCATION: Daily Kos HQ
Address given privately to RSVP'ers • Berkeley

ORGANIZER: Send navajo a kosmail to attend.
You will need to bring Potluck. Stay tuned for assignments.

RSVPs:
1. Markos
2. Susan Gardner
3. Meteor Blades
4. Faith Gardner
5. Will Rockafellow
and many more staff... stay tuned
6. navajo
7. Lusty
8. side pocket
9. paradise50
10. smileycreek
11. citisven
12. norm
13. Lorikeet
14. kimoconnor
15. remembrance +TLO?
16. Glen the Plumber
17. madhaus
18. dharmasyd
19. ceebee7
20. lineatus
21. Dave in Northridge
22. linkage
23. LinSea
24. Shockwave

Maybees:
Cedwyn
LaughingPlanet


Saturday, November 2nd

SFKossacks BBQ in the Wine Country

TIME: TBD
LOCATION: Andrew McGuire's home in the Wine Country
Address to be given privately to RSVPs • Windsor

ORGANIZER: Send navajo a kosmail to attend.


Andrew McGuire is Executive Director of California One Care

RSVPs:
1. Andrew McGuire
2. navajo
3. Shockwave
4. Hunter
5. elfing
6. Hunter/elfling offspring
7. smileycreek
8. paradise50
9. dharmasyd
10. maggiejean
11. norm
12. Lusty
13. dksbook
14. Mr. dksbook

15. kimoconnor
16. jpmassar
17. side pocket
18. Mrs. side pocket
19. ceebee7
20. ceebee7's sister
21. leema (will carpool from Marin)
22. Meteor Blades

Maybees:
Glen The Plumber
remembrance
TLO™

Send navajo a kosmail if you post a diary about an event so we can update our round-up.

Okay. Floor's open.
Tell us what you are doing on this NEW DAY?