Good morning, garden bloggers. Today I want to talk about gardening and climate change. This semester I have been teaching a course called Last Hunters-First Farmers that explores the transition to agriculture on a worldwide basis. In particular, we have been discussing the possible relationship between climate change at the end of the Ice Age and the beginnings of farming in the ancient Near East. I have been gardening in the Mid-Atlantic since I was a high school student on Long Island in the mid-1960s. In the past 10-15 years, I have seen changes in my garden that were unheard of in the 1960s.
Here you can see my Mohawk daisies. They are in full bloom, and they usually bloom in October: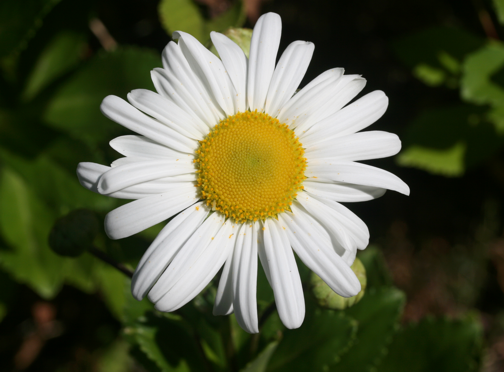 Here, on the other hand, you can see some of my roses.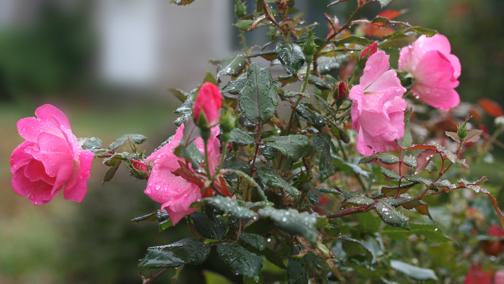 Back in the day, my roses would have been getting ready for winter this time of year. I remember how shocked I was when I lived in the UK in the 1970s and I saw roses blooming in October and November. In the past few years, I have had roses blooming in NJ as late as December. I have had Dusty Millers that have made it through the winter, and they are normally sold as annuals in this part of the country. I have had collard greens that have lasted for two years. I am also now in a different USDA zone that I was when I bought my house in the 1980s.
Have you seen the effects of climate change in your gardens? Have you changed your gardening habits because of the changing weather patterns?
Let me know what is happening in your necks of the woods. The kitties and I are here to listen.