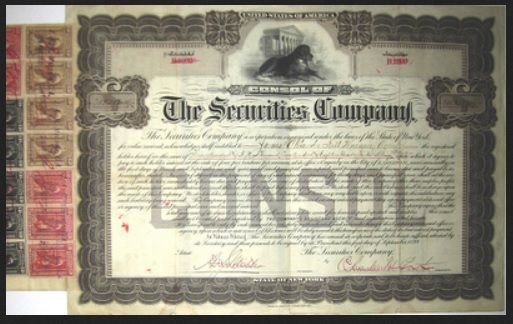 I recently discussed an alternative to Consol Bonds
Now, I was addressing a proposal by Matt Lavine at Bloomberg, and as a result, the explanation was not necessarily the simplest possible explanation. So here, I'm looking at just my proposed 10 year 100% coupon note, and going through the nuts and bolts.
Public Finance Nuts & Bolts
Every month over $93b in Treasury securities mature ~ about $120b in November. Paying these off when the budget is in deficit requires issuing new Treasury securities, which is called "rolling over" the securities. It normally doesn't have much impact on the debt ceiling, since the old securities are taken out of the debt ceiling, and the new ones adds to the debt ceiling. So we are used to the debt ceiling being "about" financing the new monthly government deficit.
However, suppose the Treasury sells a $1,000 note that matures in 10 years and that pays its face value as interest every year.
At the moment, the longest term market rate for Treasury Securities is about 4%.
Just to be on the safe side, suppose that the market demands an effective interest rate of 5% on these notes. That $1,000 Premium Note is worth about $8,300 at a "market yield" of 5%.
So the Treasury can pay for $93b worth of maturing Treasury Securities by selling $93b worth of Premium Notes with a face value of $11.2b.
That rolls the debt ceiling count backward by about $80b.
And $80b face value of Premium Note would sell in the market for over $600b, which is substantially more than the monthly deficit.
So the space on the debt ceiling that is opened up by paying maturing Treasury Securities with Premium Notes would be more than enough to allow enough additional Premium Notes to be sold to cover the monthly deficit.
So no default.
So that's the Nuts and Bolts how the Premium Notes work

Credit where Credit is Due
I want to note that the Consols concept is due to beowolf, who also brought the option of Platinum Coins to our attention, and I ran across the Premium Bond concept in Matt Levine's piece.