More goats!
If you are keeping up with the Kos Katalogue blogathon then you know how special and unique the community is here at Daily Kos. Thanks to the kindness of strangers, yet virtual friends, the Daily Kos community has supported and cared for those who have need time and again. Oregon Gal of Alsea Acre Goat Cheese expresses this sentiment beautifully:

What did strangers have to do with this? Well, I'm part of an online community, Daily Kos, here on the good old intertubes. Mostly I've been a lurker, commenter, infrequent diarist. However, I've begun to go to several of the local get togethers of other "Kossacks" held at various locales in Portland. I've made a few new friends which is always good and one or two very good friends which is such a blessing. Two of the many amazing people I have met via DK are Ann and her sister Sara, who make "community quilts" for Kos members who need comfort or inspiration.
Other fundraisers have been held for various members struggling to keep up in a terrible economy and it's always amazing how the community rallies around it's members. In wondering how I was ever going to pay for the hay this year, a new and dear friend suggested that I do a photo diary of goats and ask members to sponsor goats.
With the support of Kosaks, Oregon Gal was able to pay for the upkeep of her farm, hay and grain for her goats, vet bills, workers, fencing etc... She says,
And the love those of us caring for this herd have for the goats has been shared with people from all over, wanting to make a "farmer" connection, and wanting to support a sustainable business.
Alsea Acre Alpines
Her words describe beautifully the connection between sustainable living and sustainable business. But sadly, the small shop owners are losing out to big chain stores and mass produced items. This is where we can make a difference in our economy. By shopping locally, by shopping virtually at small Kosack owned businesses we are purchasing from individuals who not only share our liberal values but who recognize the need to stop supporting a fossil fuel based infrastructure and strengthen a clean, green economy.
Alsea Acre specialty cheeses are produced on a small goat dairy located in an isolated valley of Oregon's Coast Range where mild winters and cool summers are ideal for the production of European style cheeses. Definitely not "mega-goat industries", this small herd of French and American Alpine dairy goats is lovingly cared for by farmstead cheese maker, Nancy Chandler, a former Marketing Manager for a high-tech firm, who quit the rat race and "bought the farm.
The beautiful Oregon Gal with her goats.
"The goats are particularly well suited for the cool, wet climate of Oregon's Coast Range. Spring is getting later each year and mid-summer highs are getting higher each year, but luckily we fare well in many different climate scenarios. I have noticed that many warm weather vegetables are coming to market later and later in the spring, with cool, foggy days from inversion fog are now the norm in the Willamette Valley and in Portland along the Willamette and Columbia River valleys. Here, we face the coast, and we actually get nice sun, even on days everything else is socked in. I picked this location because of the plentiful, clean water, and the cool temperate weather is a bonus. As other places heat up, here in the Northwest, we will end up cooler and wetter."
Special for this holiday season, Oregon Gal is offering an assortment of soft, creamy chevre (pasteurized goat's milk, culture, vegetable rennet and kosher salt) including one plain and three flavors. Flavor choices are Basil/Rstd Hazelnut, Sun-dried Tomato Basil, Garlic/chive, Olive Tapenade, Roasted Garlic.


AND
one Party In a Jar
AND
two bars of unscented goat's milk soap.
$60 will include the cost of shipping via USPS Priority Mail Flat Rate.
Ship dates will be November 20th, December 4th, December 11th and December 18th.
This is directly after it's been scooped from the culture vat. It will hang between 18 and 36 hours, depending on the season, the milk, the air temperature. After that we add salt and herbs.

Party In a Jar
(the jar on the right is included in the assortment)
Smooth creamy plain chevre, marinating in Extra Virgin Olive Oil, with LOTS of flavorings IN the oil, such as: basil, garlic, kalamata olives, sundried tomatoes, pine nuts, black pepper, roasted red peppers and rosemary. These ingredients infuse the oil with their fresh flavors and give the chevre a rich complexity. Eaten with crackers or good crusty bread or used in a salad or your favorite recipe, this one should be shared with someone you love.
Soap is olive oil based, unscented, using herbs and vitamins and honey. As simple as it can be.
Venus of Willendorf
If you are a Fairy God Goat:
Anyone who sponsored a goat in July, at the level of $60 for one year, can have the above assortment sent to them for the cost of shipping, $10. I will be sending out individual emails to those who sent sponsorships to get their details.
Oregon Gal's Paypal link is luvsgoats@gmail.com. You can also find Alsea Acre Goat Cheese on Facebook. (Don't forget to Like it). Oregon Gal also has a great blog site up, please visit her at alseaacre.blogspot.com to read about fundraisers, baking and goats.
If you have any questions or would like to place an order, please leave a comment or kos mail for
Oregon Gal.
What could be lovelier with chevre than wonderful jams made by Kitsap River. Available now are jars of Raspberry, Chunky Cherry Chocolate, Blackberry Chocolate, Cinnamon Peach, Raspberry, Apricot Ginger Marmalade, Blackberry, Seedless Blackberry Chocolate, Raspberry Chocolate, Apricot Vanilla, Cinnamon Peach, Tart Blackberry Chocolate, and Apricot Ginger Marmalade.
These jams are made with sweeteners such as blue agave, organic sugar, blackberry honey, and fireweed honey.
Jars are $10 + the cost of shipping.
"All of my jams except Apricot-Ginger Marmalade are made entirely by hand in our kitchen. All the work of, for example, pressing the apricot puree through a canning sieve with a pestle is done by hand. The blackberries are picked one at a time by Charles. (I can't do it anymore since the transplant program won't let me.) I use organic ingredients as much as possible, including organic sweeteners or raw local honeys. I use the products of local farms and small companies as much as I can and shop at farmer's markets nearby or go to u-pick farms for some things, and of course the blackberries grow wild here and have never been treated with anything except lopping pruners. My pectin is made from citrus and activated with calcium water. I use the same Mason jars over and over again, and I'll give customers a free jar of jam when they send me back a dozen of my Mason jars. I recycle interior packaging; for example, I wrap jars in recycled newspaper and use stuff I have around the house to bolster jars inside a box if I need to. I can't reuse post office priority mail boxes, because they don't let me, but I would if I could! Instead, I may cut up boxes that have come here or recycle styrofoam or bubble pack and use that to help cushion jars. Last time I shipped jars I used recycled egg cartons that I cut up to bolster my jars."
If you have any questions or would like to order a jar or two or three... please leave a comment or kosmail Kitsap River.
While more attention is given to extreme weather, poor air quality and pollution, illness, droughts, fires, famine and a long list of issues associated with Climate Change there are many more adverse effects to things we don't think about occurring daily and continuously. One such thing are the formation of pearls in their oyster home. Since the beginning of the Industrial Age our atmosphere has been accumulating carbon dioxide at a rate faster than has ever been recorded leading to changes in ocean acidity. This new environmental recipe could lead to disaster for the cultured pearl industry because ocean acidity effects the process of pearl formation and therefore the quality of the pearls.
edrie speaks to why she works with pearls.
"i love pearls - they are the only creature that i know that when faced with adversity and pain takes that suffering and turns it into a thing of beauty - a work of art and create a pearl! if only i could learn to be like the humble mollusk and do the same!



holding, wearing, seeing pearls bring a sense of comfort and peace - the translucent beauty, the soothing touch - all are comfort to the soul.

as i string, i cannot hold tension in my body - the thread knots and twists when i do. it is only through giving in to the simple state of "being" is it possible to string and knot these beautiful examples of perfect harmony with one's world."
add a twist and have a different necklace
$225.00
these natural colored special pearls are blended with tradional rounded pearls to form a double strand or a choker when twisted and fastened with the silver clasp. the colors are soft grey, gold, pale pink and white with the second strand of silver grey as an accent.
all in nature is beautiful...
$80.00
natural jade teardrops accented with beautiful burmese jade beads combine to make a beautiful addition to fine jewelry. these special jade earrings are suspended from lever backed sterling silver earrings.

the pictures of these earrings pale to the real world glow they impart.

each pair is unique as the veining of each stone shares a different centuries old voice in stone.

i rarely find burmese jade that speaks to me - i have enough to make another five pair in addition to this set.
Beautiful multicolored Pearl Necklace
$125.00
These delicate pearls are individually knotted and accented in sterling silver. The clasps are also sterling with a choice of heart shape designs or other styles.

The necklace length up to 22" will be offered at the same price - it is yours to decide the length of these gorgeous pearls.
to honor with lapis lazuli to soothe with pearls
$55.00
lapis lazuli is the stone to honor royalty - it represents wisdom and power. this is the "sapphire" of egypt - gracing the sarcaphogus of King Tutankhamen, the beauty of lapis lazuli is enhanced by the high energy of the stone.

the pearl, soothing and soft, captures this energy to bring a perfect balance to the wearer!

lapis lazuli and pearls - a combination of the best of all worlds!
Teardrop Pearl Necklace with 14K Gold Clasp
$275.00
The classic elegance of this individually knotted and weighted Teardrop Pearl Necklace is timeless. The Pearls are very high grade freshwater pearls with high luster and are color matched. The shape may vary slightly for each strand. The clasp and finishing beads are 14K Gold. You can choose 16" or 18" with each pearl knotted separately with Japanese Pearl Thread. (For an additional $25, I can make a 20" or 22" strand.)

Earrings are also available in either 14K Gold Studs or single Teardrops with 14K Gold wires upon request. (Prices vary according to Pearl size.)

This necklace is my signature classic teardrop pearl offering - the necklace is made to order and shipped within 1-3 business days.

I am offering 10 at this special price.
edrie wants the Daily Kos community to know that after a hiatus from jewelry making due to her hand surgery, gall bladder surgery, and a trip to North Carolina to address her mother's estate, she is back making jewelry. Sani has been able to stay in his paddock and is doing well considering the life threatening illness he was diagnosed with over a year ago. In fact, here he is training TLO™ last weekend.
Working with healing energy in pearls and stones is a way of life for edrie, a relationship that illuminates the pathway when times are hard.
At the end of the dark tunnel comes light.
Please click here to see more selections in edrie's etsy shop.

Paypal link is edrie.blackwelder@gmail.com
Given the challenges we face on our only Earth, we need to harness as much a collective power and energy as we can to defeat the unreasonable forces who deny climate science and reward the fossil fuel industry. One of our most powerful forces is education.
Written and illustrated by cobart and her husband is a children's e-book, The Shiny Shell, about "A boy and a dolphin on a mission to save the oceans."
The journey begins.
Starting from the perspective of L. Frank Baum and Rev. Dodgson (Lewis Carroll) The Shiny Shell takes our young adventurer Orion, on a journey "down the rabbit hole." As his story unfolds your child is encouraged to learn. Knowledge is held up to be more important than the acquisition of wealth. The dire consequences of pollution and global warming are exposed and the perspective of non-human species are explored. Through all of this the values of friendship and family are uplifted. In every good adventure there are antagonists and conflict, but as in any reasonable fable, good triumphs over evil in the end.
Bring your child along on this fast paced adventure and you will be as involved in the story as they are.
This book is available in print on
Blurb.com
,
$31.79
on your iPhone, iPad, or iPod touch with iBooks and on your computer with iTunes, $4.99
and E-book for all formats, $4.99.
Kos Katalogue Blogathon: November 12-November 14, 2013
---
Happy Holidays! Please consider buying your holiday or celebration gifts for friends and family from the Kos Katalogue.
Kos Katalogue is an online catalog of businesses owned by people who cherish and promote liberal values. Handmade or original gifts include pet supplies; fine art; quilts; jewelry; children's department; arts and crafts; stationery; books; clothing; craft supplies; electronics; food and drink; household sundries; yarn, knitting, crochet, and weaving; freelance services; software and webdesign; sporting goods; and music.

Our Daily Kos community organizers are Patriot Daily News Clearinghouse, Sara R, and JekyllnHyde. Below are four examples of these handmade or original gifts. Thanks for your support.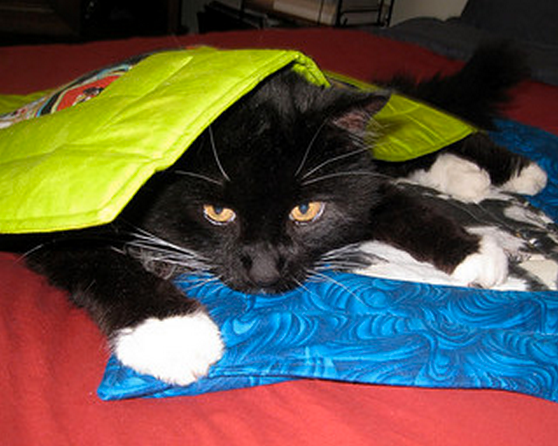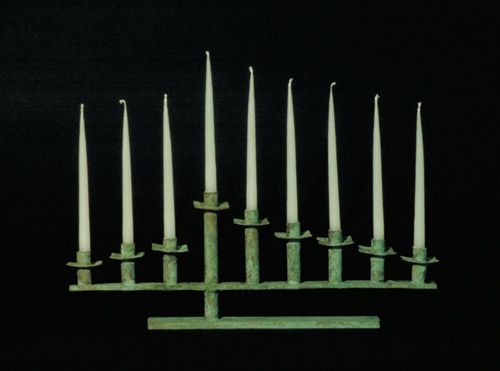 Community Quilt Project
David M Bowman Studio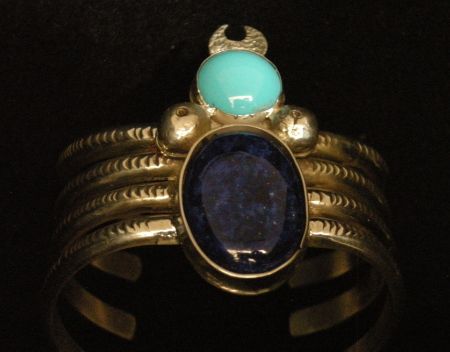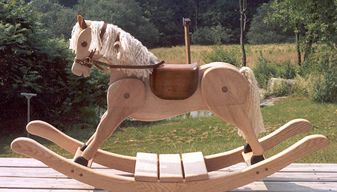 Wings: Hands on Silver
Laughing Coyote Woodworks
---
Please remember to republish these diaries to your Daily Kos Groups. You can also follow all postings by clicking this link for the Kos Katalogue Group. Then, click 'Follow' and that will make all postings show up in 'My Stream' of your Daily Kos page.