Interrogatories
What tunnels are there in your area? Does it bother you driving through them? What is the longest tunnel you've gone through?
Have you been to the Vietnam Memorial? How did it affect you? What is your favorite memorial in D.C.?
Did they celebrate Sadie Hawkins Day in school where you are from? Did you participate?
Have you ever had Indian Pudding (I'm thinking of attempting it)? If so, how was it?
The Twitter Emitter
#ThatAwkwardMoment when Virginia GOP switches from trying to prevent people from voting to preventing actual votes being counted #VAAG

— The Daily Edge (@TheDailyEdge) November 10, 2013
Sticking with my previous Tuesday plan of "not giving a shit about Richard Cohen." Life's too short to be outraged by that has-been.

— daveweigel (@daveweigel) November 12, 2013
If Raising Minimum Wage "Raises Costs", Why Don't Costs Rise When CEOs Give Themselves Huge Bonuses & Raises? #LivingWage #p2 #tcot

— TheNewDeal (@TheNewDeal) November 12, 2013
So the Queen of the Snowbillies has a book about the War on Christmas. She should write what she knows: the War on Rationality. #uniteblue

— techweenie (@techweenie) November 12, 2013
Some people don't sleep because they have insomnia. I can't sleep because I have an internet connection.

— Leeland Artra (@LArtra) November 12, 2013
If Sarah Palin's this shocked by Pope Francis, she'll be catatonic when she finally gets round to reading about Jesus in the New Testament.

— Danielle (@DCPlod) November 12, 2013
Sarah Palin also doesn't like it when the Pope uses Latin which is what they speak in "... those Mexican countries down there, y'know...".

— TBogg (@tbogg) November 12, 2013
Hey Republicans: Want your party to appeal to women? Become a Democrat! #p2 #UniteBlue

— Kennett Area Dems (@KennettDems) November 12, 2013
"You think I wished for a twelve inch pianist!?"

— Wil Wheaton (@wilw) November 12, 2013
BREAKING: Donald Trump says his investigators haven't found any proof that the Hawaii Senate passed gay marriage.

— Top Conservative Cat (@TeaPartyCat) November 12, 2013
On This Day
In 1927, the Holland Tunnel opened to traffic between New Jersey and New York City, allowing for the invasion of the tunnel portion of the "bridge and tunnel crowd."
In 1956, the Supreme Court declared that Alabama laws requiring segregated buses were illegal. This counts as one of the Supremes' Greatest Hits.
In 1982, the powerful Vietnam Veterans Memorial was dedicated in Washington, D.C., attended by thousands of Vietnam War veterans.
In 1988, an Ethiopian law student named Mulugeta Seraw was beaten to death in Portland, Oregon by members of a Neo-Nazi gang calling themselves "East Side White Pride."
In 2001, President George W. Bush signed an executive order that allows military tribunals to be held against foreigners suspected of planning or committing terrorist acts against the U.S.
Born on This Day
1826 – Charles Frederick Worth, English-born couturier. He was often (for better or worth) called the father of haute couture (d. 1895)
1833 – Edwin Booth, American actor, famed for his Hamlet and other performances before his brother messed things up by killing Lincoln. (d. 1893)
1846 - Mykola Yaroshenko, Ukrainian painter (d. 1898)
1850 – Robert Louis Stevenson, Scottish writer of adventure stories. (d. 1894) He was a staunch socialist for a time in his youth, but turned Tory in his old age.
1899 - José Ferraz de Almeida Júnior, Brazilian painter (b. 1850)
1853 – John Drew Jr., American actor (d. 1927)
1856 – Louis Brandeis, U.S. Supreme Court Justice, and the first Jew to be named to the court. (d. 1941)
1872 - Byam Shaw, painter (d. 1919)
1893 - Reuven Rubin, Romanian-born Israeli painter (d. 1974)
1897 – Gertrude Olmstead, American actress (d. 1975)
1906 – Hermione Baddeley, English actress (d. 1986)
1906 – Eva Zeisel, American industrial designer (d. 2011)
1913 – Helen Mack, American actress (d. 1986)
1922 – Oskar Werner, Austrian actor (d. 1984)
1924 – Linda Christian, Mexican-American actress (d. 2011)
1929 – Fred Phelps, despicable American pastor
1930 - Benny Andrews, African-American expressionist painter, collagist, and teacher (d. 2006)
1938 – Jean Seberg, American actress (d. 1979)
1939 – Idris Muhammad, American jazz drummer
1947 – Toy Caldwell, American guitarist (The Marshall Tucker Band) (d. 1993)
1949 – Terry Reid, English singer
1952 – Art Malik, Pakistani-born English actor who always gets stuck playing stereotypical Middle Eastern and Indian roles.
1953 – Andrew Ranken, English musician (The Pogues)
1954 – Chris Noth, American actor
1955 – Whoopi Goldberg, American actress and comedienne
1969 – Gerard Butler, Scottish actor
1978 – Nikolai Fraiture, American bassist (The Strokes)
Died on This Day
1619 – Ludovico Carracci, Italian painter (b. 1555)
1671 - Jan van Bijlert, Dutch Baroque painter (b. 1598)
1681 - Jacob Salomonsz. Ruysdael, Dutch landscape painter (b. 1630) (Not to be confused with his cousin Jacob Isaacz. Ruysdael)
1819 - Johann Ludwig Ernst Morgenstern, German architectural painter (b. 1738)
1849 - William Etty, English painter (b. 1787)
1873 - Eduardo Rosales (Gallinas), Spanish painter (b. 1836)
1901 - Egisto Sarri, Italian painter (b. 1837)
1903 – Camille Pissarro, French painter (b. 1830)
1923 - Walter Dendy Sadler, British genre painter (b. 1854)
1943 - Maurice Denis, French painter (b. 1870)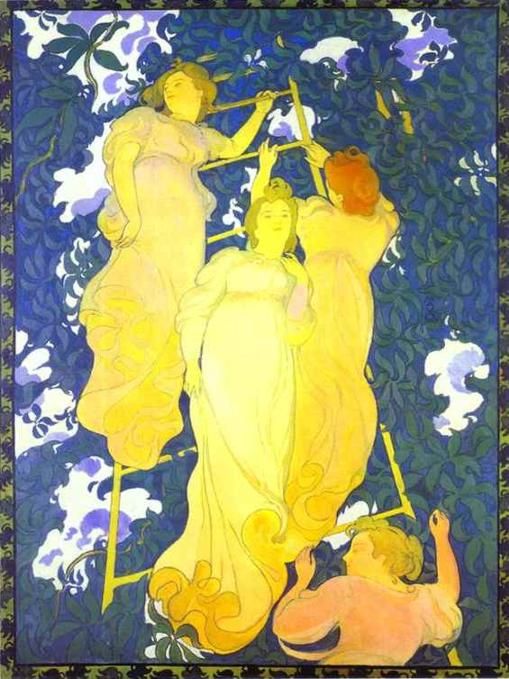 1973 – Lila Lee, American actress (b. 1901)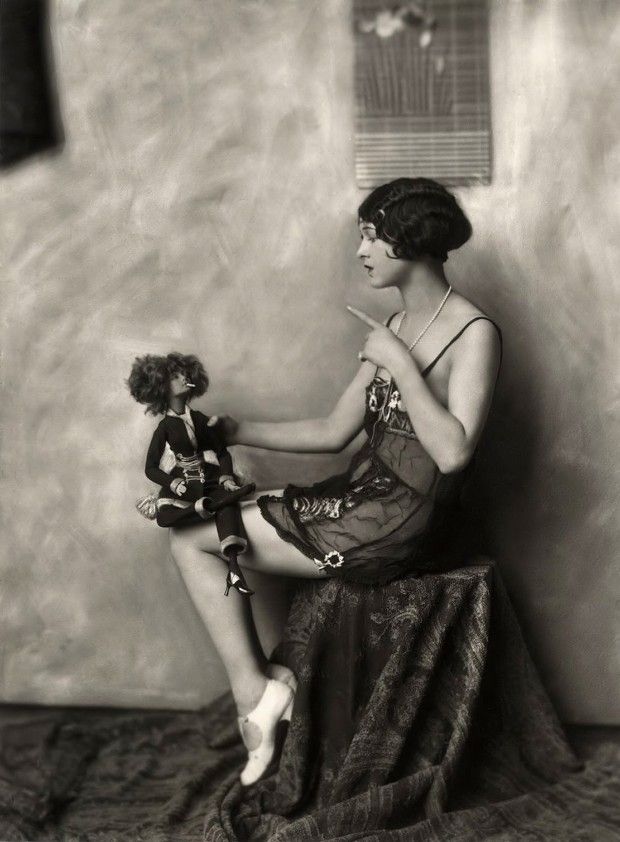 1974 – Vittorio De Sica, Italian film director (b. 1901)
1974 – Karen Silkwood, American activist (b. 1946)
1998 – Valerie Hobson, British actress (b. 1917) (See Tipple Jar)
1998 – Edwige Feuillère, French actress (b. 1907)
Today is
National Indian Pudding Day
Sadie Hawkins Day
World Kindness Day