Interrogatories
What, if anything, would you like to be Supreme Commander of?
Do you have any desire to go into space?
Do you own any original artwork? What kind?
Did you ever give or receive an animal as a gift?
Did you hitchhike?
The Twitter Emitter
#ThatAwkwardMoment when Walton family wealth tops $100B and Walmart starts asking for donations to feed its employees http://t.co/...

— The Daily Edge (@TheDailyEdge) November 19, 2013
Liz Cheney campaign announces she and her sister "going on a hunting trip to patch up their differences."

— Top Conservative Cat (@TeaPartyCat) November 19, 2013
Kickstarter to fire the Geico advertisement team into space

— Chris Jackson (@ChrisCJackson) November 17, 2013
Nice try with the fall colors, trees. If you want me to look at you, you better start displaying Twitter updates.

— Tim Siedell (@badbanana) November 17, 2013
Rush Limbaugh, who paid a married gay man millions to sing at his 4th wedding, is warning how gays will destroy marriage.

— John Fugelsang (@JohnFugelsang) November 17, 2013
Republicans want to "fix" ObamaCare the same way they fixed Iraq.

— LOLGOP (@LOLGOP) November 15, 2013
Rafael Cruz, Sr: "Black voters are uninformed." Sarah Palin: "Yes, they don't even know the meaning of the word slavery." #GOP #insanity

— The Daily Edge (@TheDailyEdge) November 14, 2013
Why can't Obama give answers in 140 characters or less for journalists who think using Twitter is reporting?

— TBogg (@tbogg) November 14, 2013
Being Gay is natural, hating Gay is a lifestyle choice.

— John Fugelsang (@JohnFugelsang) November 14, 2013
I'm not racist, but it's perfectly reasonable to assume that all White people are exactly like Rob Ford.

— William K. Wolfrum (@Wolfrum) November 14, 2013
On This Day
In 1863, President Lincoln gave his famous Gettysburg Address at the dedication of the military cemetery in Gettysburg, PA.
In 1950, General Dwight D. Eisenhower was named supreme commander of NATO-Europe
In 1955, the National Review was published for the first time.
In 1969, Apollo 12 astronauts Pete Conrad and Alan Bean became the third and fourth men to walk on the moon.
In 1998, the House Judiciary Committee began impeachment hearings against Bill Clinton for the Lewinsky affair.
In 1998, Vincent van Gogh's Portrait of the Artist Without Beard fetched a price at auction of $71.5 million from an anonymous buyer.
Born on This Day
1600 – Charles I of England (d. 1649)
1607 - Erasmus Quellinus II, Flemish painter (d. 1678)
1617 – Eustache Le Sueur, French painter (d. 1655)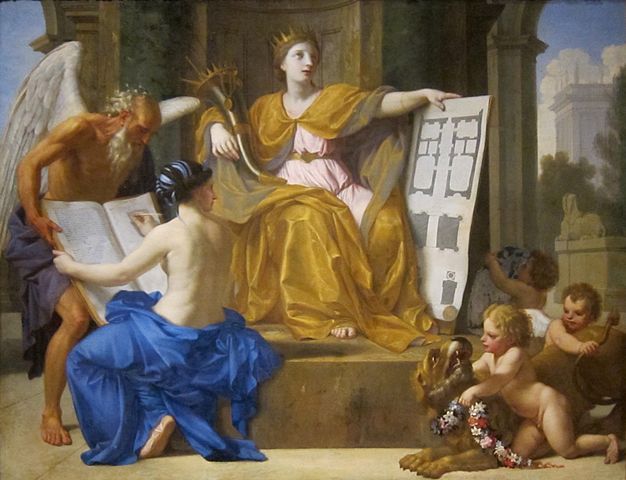 1654 - Louis de Boullogne II, French painter (d. 1733)
1696 - Louis Tocqué, French portrait painter and engraver (d. 1772)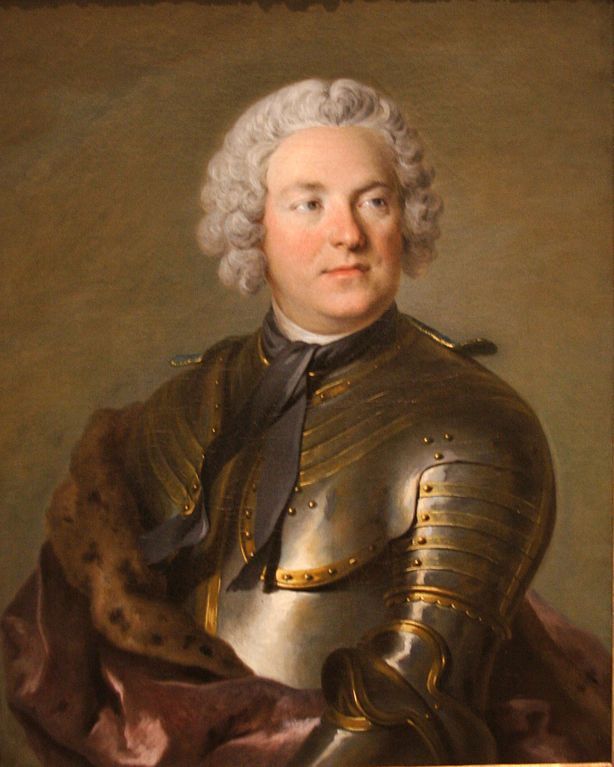 1794 - James Stark, English painter (d. 1859)
1831 – James A. Garfield, 20th President of the United States (d. 1881)
1846 - Emile Wauters, Belgian painter (d. 1933)
1867 - Bernard de Hoog, Dutch genre painter (d. 1943)
1895 – Louise Dahl-Wolfe, American photographer (d. 1989)
1889 – Clifton Webb, American actor (d. 1966)
1903 - Nancy Carroll, American actress (d. 1965) See Tipple Jar
1905 – Tommy Dorsey, American bandleader (d. 1956)
1917 – Indira Gandhi, Prime Minister of India (d. 1984)
1920 – Gene Tierney, American actress (d. 1991)
1926 – Jeane Kirkpatrick, U.S. Ambassador to the United Nations (d. 2006)
1933 – Larry King, American stuffed shirt
1936 – Dick Cavett, American talk show host
1937 - Ray Collins, musician (Mothers of Invention) (d. 2012)
1938 – Ted Turner, American businessman who never should have sold CNN
1941 – Tommy Thompson, 42nd U.S. Governor of Wisconsin and 19th Secretary of Health and Human Services
1942 – Calvin Klein, American fashion designer, founded Calvin Klein Inc.
1943 – Fred Lipsius, American saxophonist (the original sax player for Blood, Sweat & Tears through 1971)
1956 – Ann Curry, American journalist and television anchor
1959 – Allison Janney, American actress
1960 – Matt Sorum, American drummer (The Cult, Guns 'N Roses, Velvet Revolver, Slash's Snakepit, Camp Freddy, and Neurotic Outsiders)
1961 – Meg Ryan, American actress
1962 – Jodie Foster, American actress
1971 – Justin Chancellor, bassist (Tool)
1973 – Savion Glover, American dancer and choreographer
1973 – Django Haskins, American singer, guitarist, and songwriter (The Old Ceremony)
Died on This Day
1653 - Pieter Dircksz. Santvoort, Dutch painter (b. 1604)
1665 – Nicolas Poussin, French painter (b. 1594)
1667 - Nicolas Régnier, Flemish painter (b. 1591)
1678 - Samuel van Hoogstraten, Dutch Baroque painter (b. 1627)
1682 – Prince Rupert of the Rhine, Royalist commander in the English Civil War (b. 1619)
1703 – The Man in the Iron Mask, French prisoner (Eustache Dauger), the man who inspired Dumas' tale.
1783 - Jean-Baptiste Perronneau, French painter (b. 1715)
1828 – Franz Schubert, Austrian composer (b. 1797)
1878 - Samuel Bough, English painter (b.1822)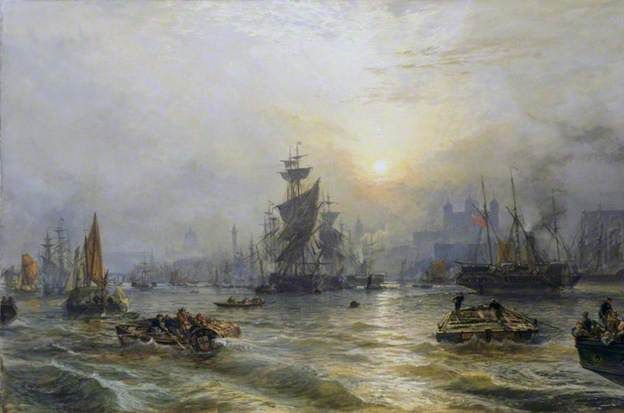 1887 – Emma Lazarus, American poet (b. 1849)
1915 – Joe Hill, American labor activist (b. 1879)
1932 - Jane Poupelet, French sculptor/poster artist (b. ???)
1942 - Else Berg (Elsenberg), Dutch/German painter (b. 1877)
1949 – James Ensor, Belgian painter and printmaker (b.1860)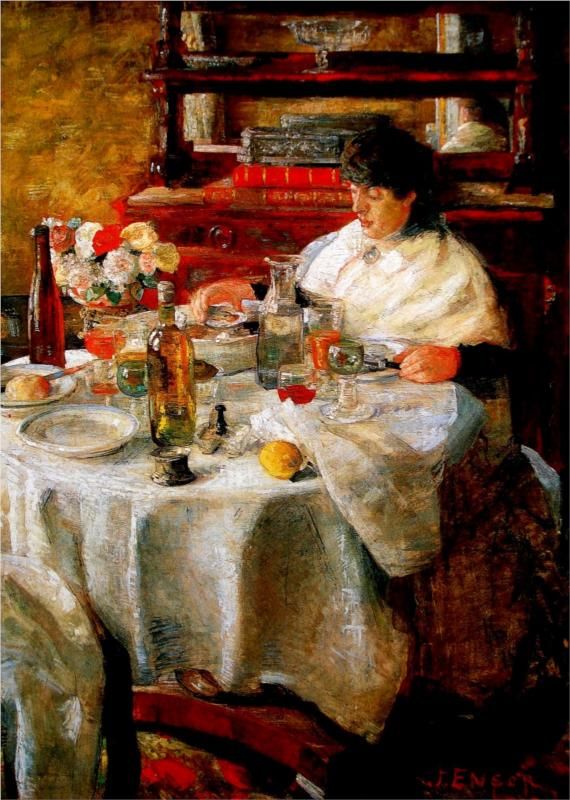 1960 – Phyllis Haver, American actress (b. 1899)
1983 – Tom Evans, English bass guitarist (Badfinger), suicide (the second one in the band) (b. 1947) He wrote this song:
1985 – Lincoln Theodore Monroe Andrew Perry, who worked under the unfortunate name Stepin Fetchit, American actor and dancer (b. 1907)
1992 – Diane Varsi, American actress (b. 1938)
1993 - Dorothy Revier, silent film actress (b. 1904)
Today is
Have a Bad Day Day
Play Monopoly Day
World Toilet Day (that's for you, Glen!)
Carbonated Beverage with Caffeine Day
American Made Matters Day
International Men's Day
Rocky and Bullwinkle Day