Interrogatories
Who or what do you nominate for most absurd for today's National Absurdity Day?
Have you named your PC (or Mac or whatever you have)? What is it? Have you named any other devices or household appliances?
Have you named your car? (I thought of a really personal one I could ask the guys, but I politely refrained.)
What company do you use for your phone? Cable? How awful are they?
Have you ever had an out of body experience?
The Twitter Emitter
George Zimmerman just learned that assaulting someone who's not black can get you arrested, like, right away.

— John Fugelsang (@JohnFugelsang) November 18, 2013
Not saying the market for #Bitcoin has peaked, but Manti Te'o sold all his this afternoon

— The Daily Edge (@TheDailyEdge) November 19, 2013
Gettysburg Address is just the same old partisan slavemaster blaming from the 1860 campaign. Lincoln needs to reach across the aisle.

— Matt Yglesias (@mattyglesias) November 19, 2013
@CRobertBuchanan @KagroX Come on guys, lay off Walmart. They open at 6 on Thanksgiving, so it's not like their employees get to eat anyway.

— Spencer Windes (@spencerwindes) November 19, 2013
Was going to have a beer but I was afraid of becoming an alcoholic so I did a pound of cocaine instead.

— TBogg (@tbogg) November 19, 2013
My Dad isn't "testing" you, He's fucking with you. There's a difference.

— Jesus Christ (@Jesus_M_Christ) November 19, 2013
I am looking forward to 6pm Thanksgiving Day when Walmart opens its doors for its annual sale of trampled human corpses.

— God (@TheTweetOfGod) November 19, 2013
I have a feeling the GOP may regret that the only minority they did any outreach to in 2013 was George Zimmerman.

— LOLGOP (@LOLGOP) November 20, 2013
George Zimmerman: "I no longer feel safe around women now the judge has taken my guns away."

— The Daily Edge (@TheDailyEdge) November 20, 2013
On This Day
In 1789, New Jersey was ratified the Bill of Rights, the first state to do so.
In 1820, it is said that an 80-ton sperm whale attacked and destroyed the whaling ship Essex 2,000 miles from the west coast of South America. The story was partial inspiration for Melville's Moby Dick.
In 1945, the Nuremberg trials began.
In 1947, then-Princess Elizabeth married Philip Mountbatten at Westminster Abbey, which was broadcast on BBC radio to 200 million listeners. She used ration coupons to buy the fabric for her dress.
In 1962, in response to the Soviet Union agreeing to remove its missiles, President Kennedy ended the quarantine on Cuba, ending the Cuban Missile Crisis.
In 1969, the Cleveland Plain Dealer published graphic photographs of the dead villagers from the My Lai massacre.
In 1974, the Department of Justice filed an anti-trust suit against AT&T Corporation, ultimately leading to the breakup of AT&T and its Bell System (which sometimes appears to be trying to re-form).
In 1985, Microsoft released Windows 1.0. You bought it, right?
Born on This Day
1625 – Paulus Potter, Dutch painter (d. 1654)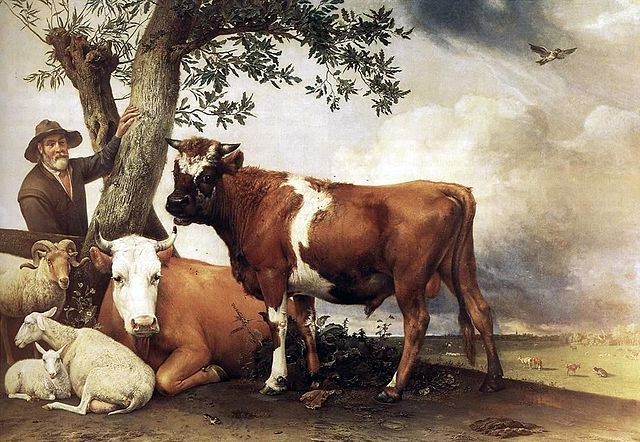 1647 - Jan van Huchtenburg, Dutch battle painter (d. 1733)
1708 - Balthazar Beschey, Flemish painter (d. 1776)
1713 - Guillaume Voiriot, French painter (d. 1799)
1782 - Georgius Jacobus Johannes van Os, Dutch flower painter (d. 1861)
1839 – Christian Wilberg, German painter (d. 1882)
1889 – Edwin Hubble, American astronomer (d. 1953)
1908 – Alistair Cooke, British-born journalist who some fogies remember as the host of Masterpiece Theater. (d. 2004)
1910 – Kees Bastiaans, Dutch painter (d. 1986)
1913 – Judy Canova, American actress (d. 1983)
1914 – Emilio Pucci, Italian fashion designer (d. 1992)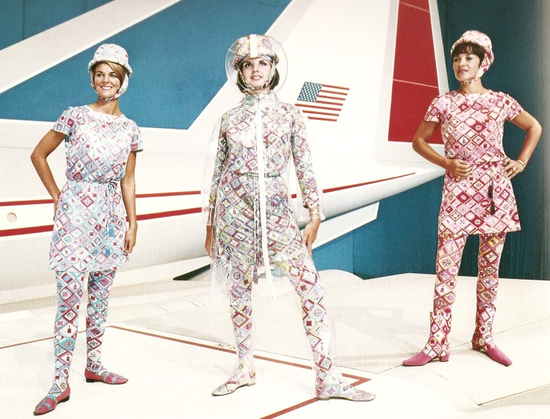 1916 – Evelyn Keyes, American actress (d. 2008)
1917 – Robert Byrd, American politician, longest serving member of the United States Congress (d. 2010)
1925 – Kaye Ballard, American comic actress
1939 – Dick Smothers, American comedian
1942 – Joe Biden, 47th Vice President of the United States.
1942 – Norman Greenbaum, American singer
1946 – Duane Allman, American guitarist (The Allman Brothers Band) (d. 1971)
1947 – Joe Walsh (the real one), American musician (Eagles, James Gang)
1948 – John R. Bolton, American creep
1965 – Mike D, American musician (Beastie Boys)
1965 – Sen Dog, Cuban rapper (Cypress Hill)
1975 – Davey Havok, American singer (AFI)
1986 – Jared Followill, American rock musician (Kings of Leon)
Died on This Day
1678 - Karel Dujardin, Dutch painter (b. 1622)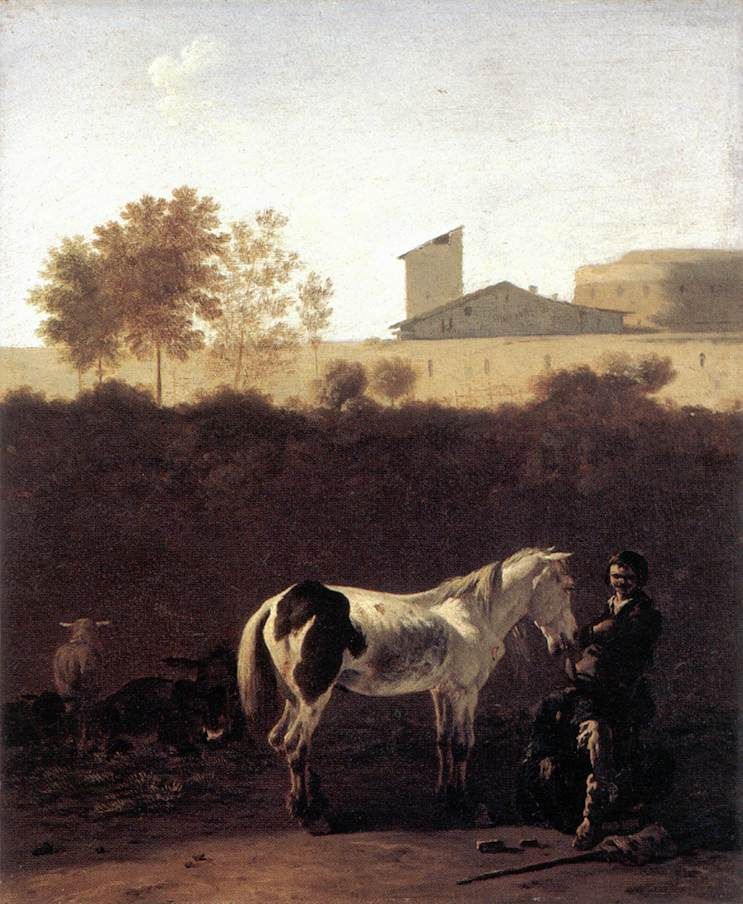 1695 – Zumbi, Brazilian slave (b. 1655)
1857 - Sebastian Wegmayr, Austrian flower painter (b. 1776)
1880 - Léon Cogniet, French painter (b. 1794)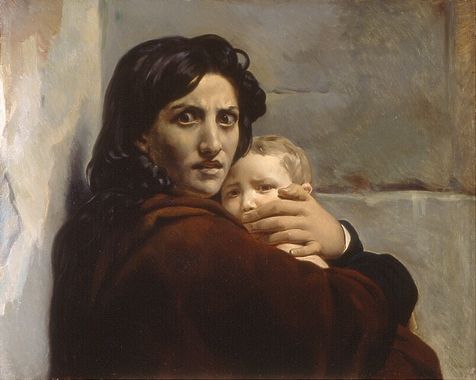 1887 - Louis Gallait, Belgian Painter (b. 1810)
1910 – Leo Tolstoy, Russian author (b. 1828)
1910 - Benes Knüpfer, Czech painter (b. 1848) (See Tipple Jar)
1954 – Clyde Vernon Cessna, American aviation designer (b. 1879)
1957 – Mstislav Dobuzhinsky, Russian-born Lithuanian artist (d. 1875)
1978 – Giorgio de Chirico, Italian painter (b.1888)
2005 – Chris Whitley, American musician (b. 1960)
2006 – Robert Altman, American film director (b. 1925)
Today is
Universal Children's Day
National Absurdity Day
National Peanut Butter Fudge Day
Beautiful Day
African Industrialization Day
GIS Day (Geographic Information Systems)
Globally Organized Hug A Runner Day aka G.O.H.A.R.D.
Name Your PC Day
National Educational Support Professionals Day
Transgender Day of Remembrance