My dad was great at creating masonry products that wealthy people wanted and we lived in a community of many "well to do" people. Fireplaces, brick walls, fancy entrances, whatever you wanted, my dad was all about it! He was a mason of great skill and built things that I still see and take some pride in when I go back to my home town.-- and growing up I helped him with many projects in the town of Glendora, CA.
My dad taught me how to not be afraid to take things apart and put them back together better than you first found them. Because of my dad, I am not afraid to tear a carpet out, tear a wall down, open up a washing machine, jump under the hood of any car, or move thousands of miles from an established home.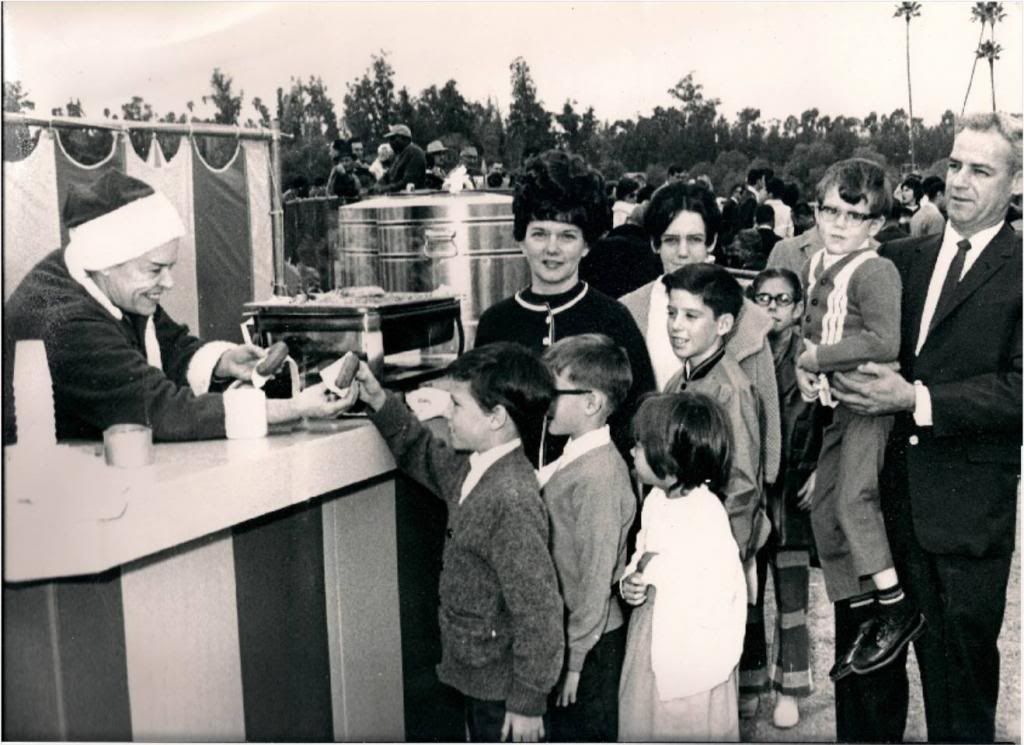 Santa Anita horse race track circa 1967, my dad (far right-holding me with six of his eight kids in tow)... my mom is the one with the high hair in the middle--all of us kids felt like we grew up at this race track as both parents loved the horses!
My mom taught me how to create, it started with granny squares and crocheted afghans, included how to feed ten hungry people with little more than hamburger and onions, but it ended up with the knowledge that I could create a solution to any problem, and that I was capable of tackling any obstacle I encountered.
Both of my parents granted me gifts that I never fully appreciated until after their respective deaths. I am forever grateful and forever indebted to them! Both of them died of cigarette related cancers in the early 2000's.
Thank you dad! You helped build the home/family where I raised three kids (two foster sons and one birth son)- I could not have done it without you.
Thank you mom! You taught me to never be ashamed of who I am by teaching me to embrace my penchant for crochet, knitting, reading, and music. You made a life full of contentment and happiness. You were the first person to accept that I am a "fishaholic" and encouraged me to pursue my passion towards a wonderful career in fisheries!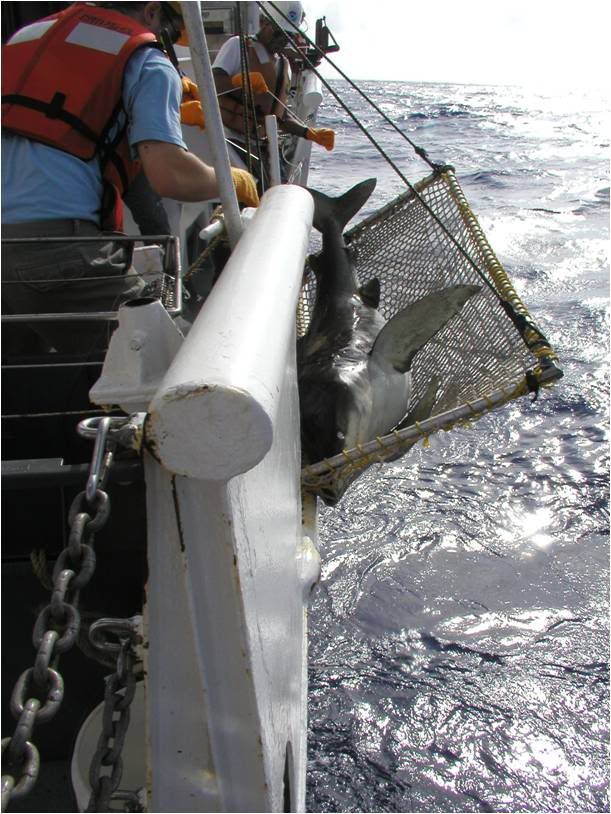 A pregnant oceanic white-tip shark being hauled aboard a research vessel for pop-up satellite tagging. I made the sling, tied the knots, crocheted the hammock, and tagged the shark, but mom and dad are the ones that made it all possible.
I will strive to be as good to my kids as my parents were to me and always fear that I may fall short of their expectations.
in perpetual gratitude to loving parents everywhere!