Many thanks to the Top Comments team for their invitation to join in. I'm both humbled and honored. I thought I'd start off writing for Top Comments with something lighter than the usual fare I serve up.
You did, you DID tee a puddytat.
But First, A Word From Our Sponsor:
Top Comments recognizes the previous day's Top Mojo and strives to promote each day's outstanding comments through nominations made by Kossacks like you. Please send comments (before 9:30pm ET) by email to topcomments@gmail.com or by our KosMail message board. Just click on the Spinning Top™ to make a submission. Look for the Spinning Top™ to pop up in diaries posts around Daily Kos.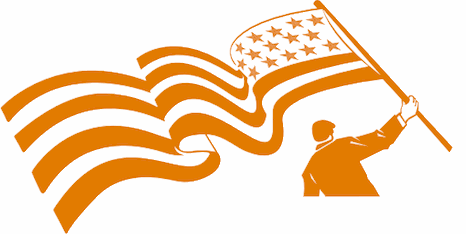 Make sure that you include the direct link to the comment (the URL), which is available by clicking on that comment's date/time. Please let us know your Daily Kos user name if you use email so we can credit you properly. If you send a writeup with the link, we can include that as well. The diarist poster reserves the right to edit all content.
Please come in. You're invited to make yourself at home! Join us beneath the doodle...
My online identity was carefully chosen sometime in the mid 1990s when I needed to create an online identity for something new: AOL which I got onto with a phone line and modem from a DOS PC that could use Windows 3.1, a graphic user interface that I've never quite mastered. That PC didn't even have a sound card.
My first cat (dogs not OK in apartments, cats usually accepted) came in 1989 from my old apartment building caretaker after his wife, the building manager who handled leases, showings, and inspections, died suddenly and unexpectedly one morning while dressing to go downstairs to the office.
The now former building caretaker, who did the maintenance, and his daughter had to move very quickly and the only suitable and affordable apartment he could find didn't accept pets. His teen-aged daughter was broken hearted not just at recently losing her mother and having to move, but at losing her cat, too. I wonder how she survived all that emotional upheaval happening all at once.
You've heard stories of heartless, soul-less landlords, but, to me, this one takes the cake in cruelty because the landlord was the reason that now motherless family had to move so quickly after her death. The landlord fired the man and then evicted him from the apartment they lived in rent-free as part of their wages because he only wanted "couples" to manage his buildings. That's right, because his wife died, the man was fired from his job as building manager and kicked out so the landlord could bring in a new "couple" to manage the complex.
He and his daughter were looking for someone to please take her cat so she wouldn't have to take him to the shelter where he might be put down if he wasn't adopted. He lived another 15 years with me and patiently taught me how awesome cats are.
The Rules of My House

1. The cats live here. You don't.

2. If you don't want cat hair on your clothes, stay off the furniture (that's why it's called FURniture).

3. I like my cats a lot better than I like most people

4. To you, they're cats. To me, they're an adopted son or daughter who is short, hairy, walks on all fours and doesn't speak clearly

5. Cats are better than kids (or husbands). They eat less, don't ask for money all the time, are easier to train, sometimes come when called, never ask to borrow your car, don't hang out with drug-using friends, don't smoke or drink, don't worry about buying the latest fashions, don't wear your clothes, don't need a gazillion dollars for college, never stand in front of an open and full refrigerator complaining that there's "nothing to eat in here", and if they get pregnant, you can sell the kittens (Psst: please spay or neuter). They also never, ever leave the toilet seat up.

6. They ignore you until you are asleep or busy doing something.
Cats are endlessly fascinating and entertaining. They don't care if you're not stylish, if you didn't put on makeup or do your hair. They don't care if you spend the day in your pajamas. They give you far more than you give them. Always.
Yes
While they can squeeze themselves through the smallest opening and fit themselves inside tiny boxes, they can also expand themselves to the size of a brontosaurus when they're sitting on a chair or lying in bed with you. Countless cat owners find themselves clinging to the edge of their mattress in the morning because their cat has consumed the rest of the space with what many of us lovingly call Expanding Cat Syndrome. Ditto sitting on the recliner and realizing that your feet are off the side of the footrest because the cat has very gradually taken possession of the entire footrest.
And forget about buying them a pet bed because no matter how comfy it looks or how expensive it was, they'll never use it. They have their own - your bed. Over the years I've come to understand that the reason they "expand" is the desire for closeness and not the need to greedily hog the space. We humans unconsciously adjust to the pressure of someone or something close to provide them more room.

Yes, he's tiny now, but wait until he gets in bed with his human. He WILL expand.
No matter how much you spend on something for your cat or how awesome it is, cats prefer boxes and paper grocery bags. Don't ask me why, they just do. An open box or paper bag apparently sends out invisible invitations to which cats promptly respond by proceeding directly to the inside of the box or bag and make themselves comfy. Plastic bags don't have similar appeal.
Oh joy, kitty got TWO boxes for Christmas and doesn't understand why humans only like what's inside of the awesome box.
They also love anything warm. Heating pads, furnace vents, the tops of old computer CRT monitors, and, especially, sunbeams will soon gather a cat. I'm pretty sure they hate the new flat screens.
The Queen of my house, Misty, enjoying double pleasure - a paper bag AND a sunbeam!
Dogs and cats ARE different. It seems to Dog People that cats are aloof, untrainable, and a little sneaky. That's because dogs are pack animals that view their human as the pack leader and are eager to please them. Cats are solitary creatures so their habits are different. They do develop a serious bond with their human, but it's different from one that a dog owner would have with their pet. The signals are different, of course, as is the trainability. Dogs, eager to please their pack leader, are easy to train.
I train my cats to come when called by rewarding their compliance with a tasty treat as well as lots of praise, rubs, and scratchies. I have to do it several times a day with a new cat until they "come" reliably every single time and then reinforce the training nearly every single day afterward. That effort on our part can gather your cat(s) in case of emergency such as a fire (I live in an apartment) or severe weather when it's necessary to leave the house for safety. It's worth the extra time it takes and will prevent the endless searching for a cat in hiding during an emergency (cats can hide really, really well).
The only other thing I train is for the cats to stay away from anything dangerous to them, currently the tops of the kitchen cabinets (because of the lighting fixtures on top of them) and the ledge over the stairs leading to the lower level and garage where they could easily fall off and seriously get injured. A sharp word and spray from a water bottle (if the sharp word doesn't work) usually is enough. Then (stupid human) I try to explain to them why that's a "no" thing. No, I'm sure they don't understand - perhaps I'm just making myself feel better about it - but they DO seem to pay attention.
"Doors" continue to be a problem. Whether it's doors to cabinets, closets, or the door to the outside, I just can't make a dent. I've learned to check for cats before closing the closet or cabinet door, but no matter how careful or quickly I opened and closed the door, cats are sneaky and get in. Perhaps doors send that invisible signal to cats (dammit - I'll bet those boxes and paper bags taught that to the doors while I wasn't looking!). In any case, cats are attracted and have sometimes been inside a closet for several hours (while I've been searching for them) because I didn't notice they came inside when the door was open.
Doors to cabinets are a problem because the cats know how to open them for themselves. For the most part, I don't care except for the bathroom sink cabinet where I store toilet bowl and tub and shower cleaners (still haven't found a decent non-toxic replacement for those). Fortunately, the only time they seem interested in that one is when I'm in the bathroom and a stiff warning with a thump on the side of the cabinet works.
For the front door, I prop up a baby gate and have a bunch of boxes behind the furniture next to the door to block the cats from sneaking to the door from behind the furniture. The cats cannot go outdoors because I'm way too old and damaged to play "chase the kitty" and don't want them exposed to outside diseases, predators, vehicles and other hazards. For the door to the garage, I just watch the floor for kitties while I open the door just far enough to get myself out.
I save time by not putting up a Christmas tree. The cats taught me not to. The first year I had a cat during Christmas I put up my white tree with pastel ornaments and multi colored lights. It was beautiful as always. When I came home, the tree was still up, but near the top of the inside of that tree was my black cat looking back at me as if to say "Whazzup?". The following year, I had 2 cats and the new arrival had a fun time not only climbing the tree but playing with the glass ornaments. Not a safe thing so the tree had to go.

A lot of folks find this when they get home.
So, during the holidays, I've learned to save both time and worry by making the wise decision to learn from the cats and not put up a tree.
Just for the record, we don't rescue cats. I think they rescue us.
And now off to YOUR decisions on the most awesome comments of the day and many thanks for all of your submissions.
TOP PHOTOS
December 9, 2013
Enjoy jotter's wonderful PictureQuilt™ below. Just click on the picture and it will magically take you to the comment that features that photo. Have fun, Kossacks!