During World War I, Washington state businessman Sam Hill visited England and saw the famous Stonehenge archaeological site on the Salisbury Plain. He was told that the site had been used for human sacrifice. Upon hearing this Hill, a Quaker, is said to have remarked:

"After all our civilization, the flower of humanity is still being sacrificed to the god of war on fields of battle."
When he returned home, he commissioned the construction of a full-scale replica of Stonehenge as a tribute to the soldiers of Klickitat County, Washington, who had lost their lives in the war. The altar stone was dedicated on July 4, 1918 and the full monument was completed and dedicated on May 30, 1929.
Shown above are drawings of the original Stonehenge from the plaque explaining the War Memorial.
The monument sits on a bluff overlooking the Columbia River. Shown below are some photos of Stonehenge taken on December 21, 2013 (yes, that was the Solstice):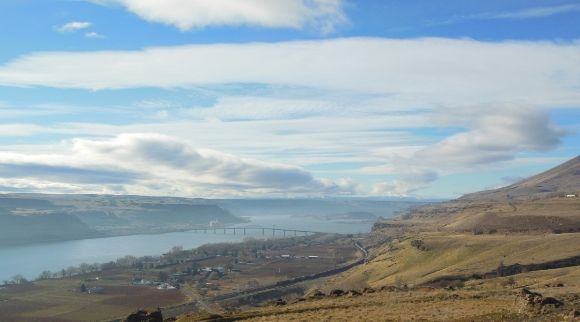 Shown above is the view of the Columbia River from the Maryhill Stonehenge.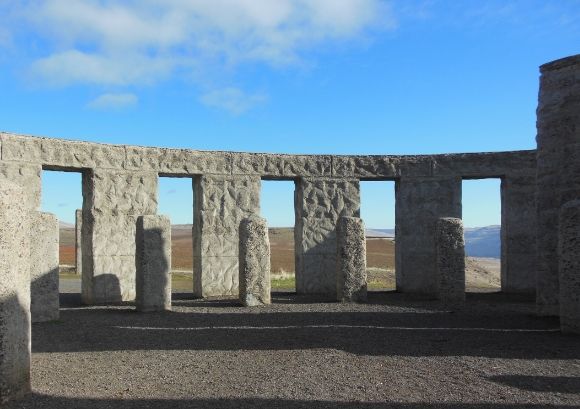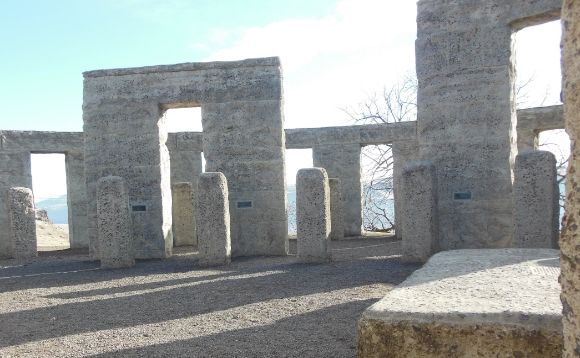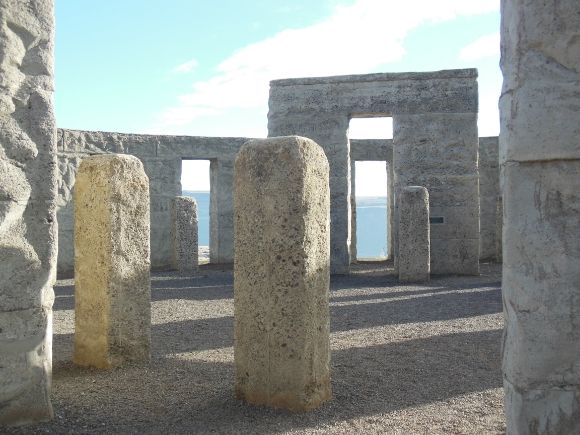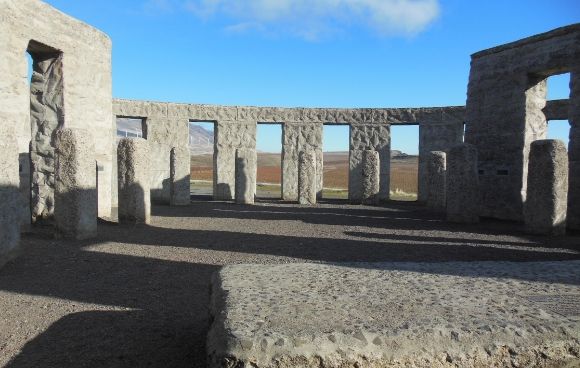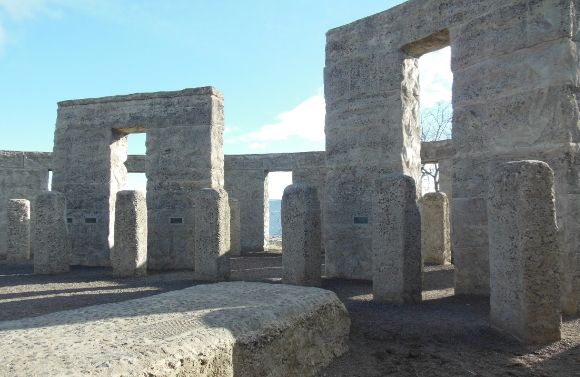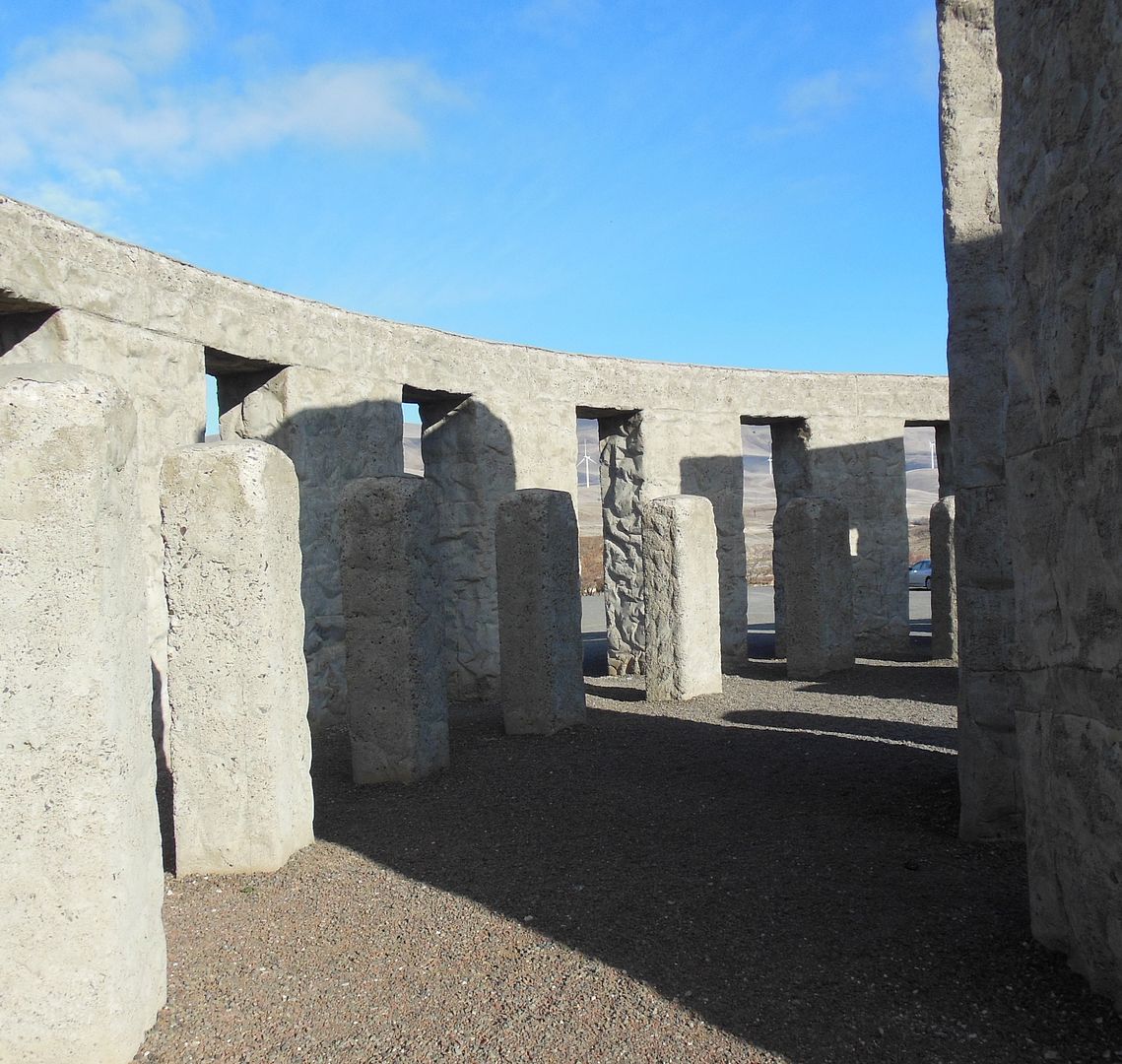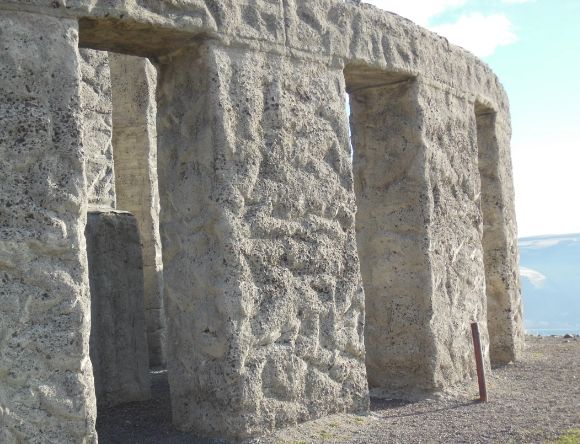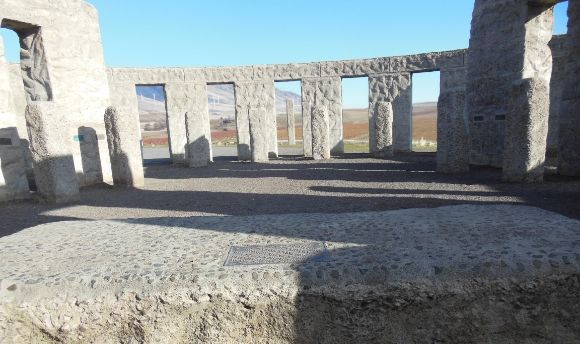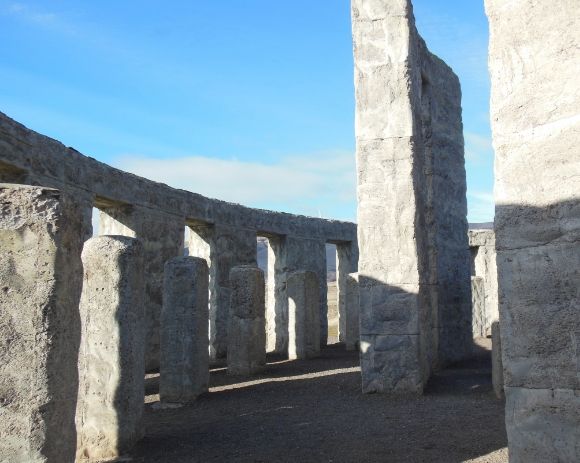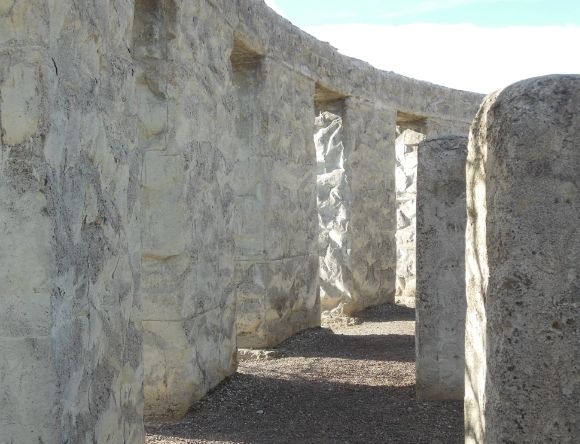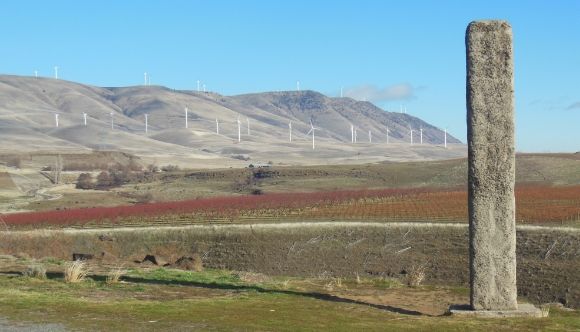 Shown above is the "sacrifice stone"—Hill had been told that this is where the ancient Druids made human sacrifices. Modern archaeological interpretations of the site indicate that it was an astronomical site and was not used for human sacrifices.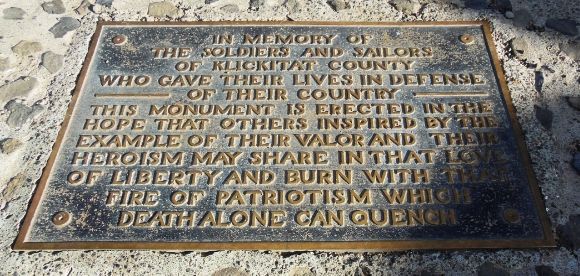 Shown above is the dedication plaque on the "sacrifice stone."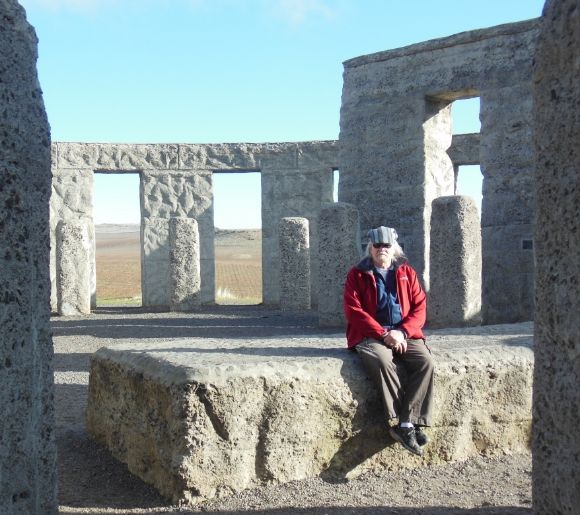 Shown above is the "sacrifice stone" with sacrificial victim.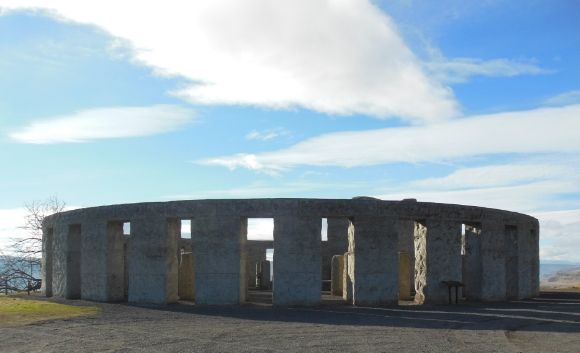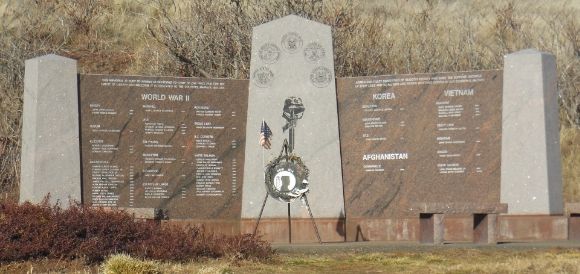 Shown above is the modern war memorial at the site dedicated to the soldiers of Klickitat County who died in World War II, Korea, Viet Nam, and Afghanistan.
The Stonehenge War Memorial, also known as the Maryhill Stonehenge, is a part of the Maryhill Museum of Art.
Maryhill takes its name from two Mary Hills: Sam Hill's wife and the daughter of James J. Hill, the founder of the Great Northern Railway and the daughter of Sam and Mary Hill. In 1907, Sam Hill bought land in Klickitat County with the vision of establishing a new community of Quaker farmers. However, he was the only Quaker who actually lived there. He began construction of a mansion at Maryhill, but the project was not completed during his lifetime. The building was converted into an art museum which was dedicated by Queen Marie of Romania in 1926 and finally opened to the public in 1940, nine years after his death.