Interrogatories
What is the most exotic place you have been?
What is your least favorite animal and why?
Did you ever hidden something then forget where you hid it?
The Twitter Emitter
If ignorance is bliss why is the world so unhappy?

— God (@TheTweetOfGod) January 23, 2014
Don't women understand that sex is a guy thing?

— William K. Wolfrum (@Wolfrum) January 24, 2014
Hey, inmates? If any of you wind up dating Hunter Moore in prison, be sure to post pics without his consent, k?

— John Fugelsang (@JohnFugelsang) January 24, 2014
We now live in the country the NRA wanted for us: school and mall shootings all but routine, no hope of any action at all by lawmakers.

— Joy Reid (@TheReidReport) January 25, 2014
Massive criminal gang in New Jersey identified as the Chris Christie administration

— The Daily Edge (@TheDailyEdge) January 26, 2014
Sarah Palin: "We should oppose the Trans Pacific Partnership. It's just not right to be making trade deals only with gay people."

— Top Conservative Cat (@TeaPartyCat) January 26, 2014
I WISH THE GRAMMYS STILL HONORED TRADITIONAL MARRIAGE: SONNY & CHER. IKE AND TINA, CAPTAIN AND TENNILLE #tcot

— LOLGOP (@LOLGOP) January 26, 2014
The new danger is apparently yahoos who read about "Stand Your Ground" in the papers and then hang out by their windows with scoped rifles.

— David Waldman (@KagroX) January 26, 2014
I am ready for a night that truly honors the very best in music, but until then the Grammys will have to do.

— God (@TheTweetOfGod) January 27, 2014
Y'all really think my Dad is picking who wins the Grammys? Does YOUR dad listen to pop music?

— Jesus Christ (@Jesus_M_Christ) January 27, 2014
Paul McCartney and Willie Nelson are proof that marijuana kills. #Grammys

— Crutnacker (@Crutnacker) January 27, 2014
On This Day
In 1888, the National Geographic Society was founded in Washington, D.C..
In 1951, nuclear testing began at the Nevada Test Site with a one-kiloton bomb dropped on Frenchman Flat.
In 1967, astronauts Virgil I. "Gus" Grissom, Edward H. White and Roger B. Chaffee died in a flash fire during a test aboard their Apollo 1 spacecraft at Cape Kennedy, Florida.
In 1967, more than 60 nations signed a treaty banning deployment of nuclear weapons in space, and limiting use of the Moon and other celestial bodies to peaceful purposes..
In 1973, the Vietnam peace accords were signed in Paris.
In 1998, then First lady Hillary Rodham Clinton, appearing on NBC's Today show, said that allegations against her husband were the work of a "vast right-wing conspiracy."
In 2006, Western Union delivered its last telegram.
In 2010, Apple CEO Steve Jobs unveiled the iPad tablet computer during a presentation in San Francisco.
Born on This Day
1585 – Hendrick Avercamp, Dutch painter (d. 1634)
1630 - Job Adriaenszoon Berckheyde, Dutch painter (d. 1693)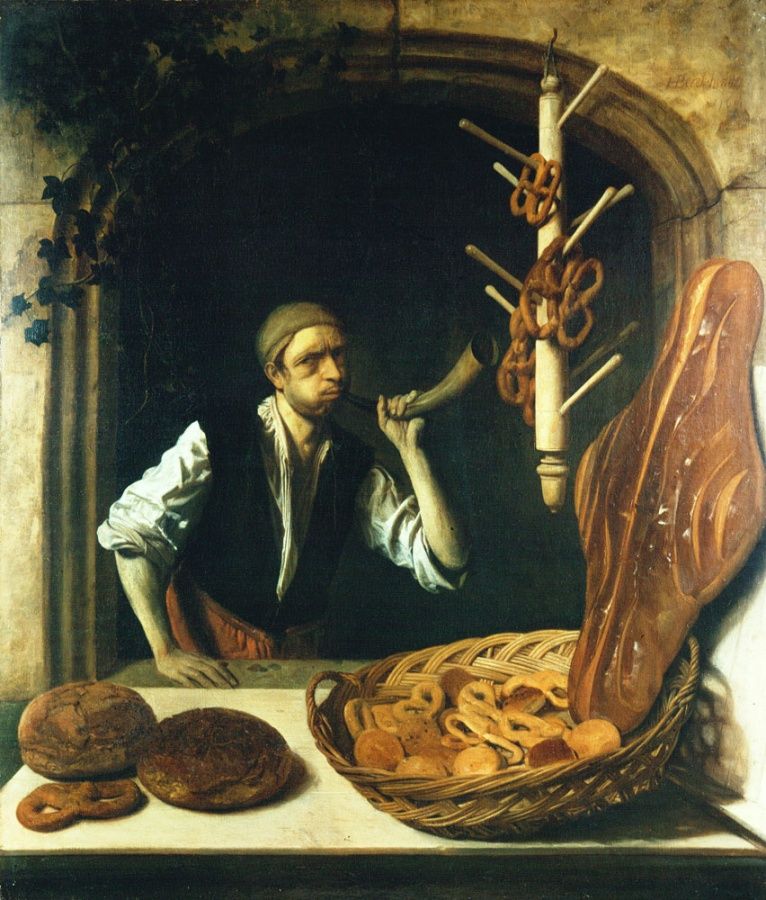 1645 - Michiel van Musscher, Dutch painter (d. 1705)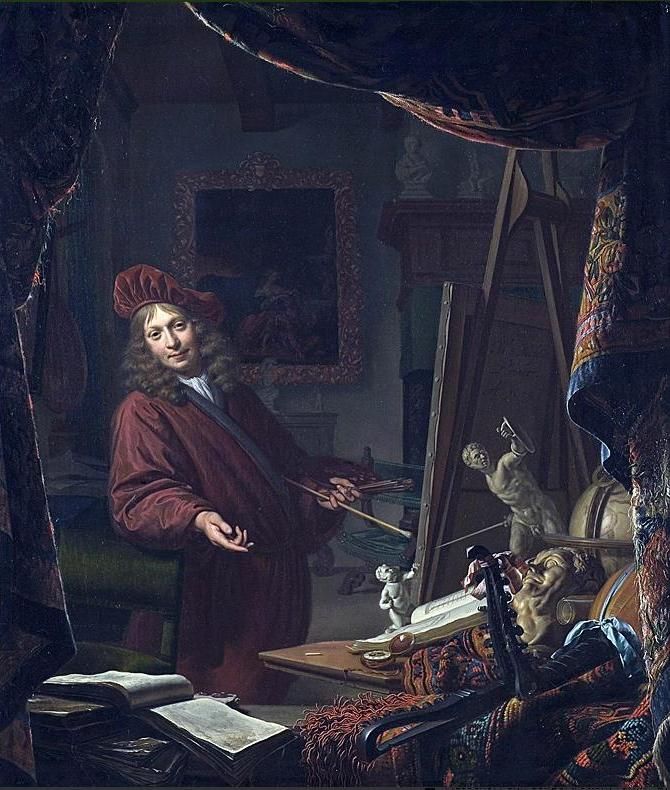 1679 - Jean-François de Troy, French painter and tapestry designer (d. 1752)
1756 – Wolfgang Amadeus Mozart, Austrian composer (d. 1791)
1805 – Samuel Palmer, English artist (d. 1881)
1824 - Jozef Israëls, Dutch genre painter (d. 1911)
1826 - Carlos de Haes, Spanish landscape painter (d. 1898)
1832 - Arthur Hughes, English Pre-Raphaelite painter (d. 1915)
1832 – Lewis Carroll, English author (d. 1898)
1841 – Arkhip Kuindzhi, Russian painter (d. 1910)
1850 - John Collier, English painter (d. 1934)
1850 – Samuel Gompers, American labor leader (d. 1924)
1850 – Edward J. Smith, English captain of the RMS Titanic (d. 1912)
1874 - Harold Knight, British painter (d. 1961)
1885 – Jerome Kern, American composer (d. 1945)
1885 – Maeda Seison, Japanese painter (d. 1977)
1908 – William Randolph Hearst, Jr., American newspaper magnate (d. 1993)
1918 – Elmore James, American blues musician (d. 1963)
1921 – Donna Reed, American actress (d. 1986)
1926 – Ingrid Thulin, Swedish actress (d. 2004)
1930 – Bobby Blue Bland, American singer (d. 2013)
1936 – Troy Donahue, American actor (d. 2001)
1940 – James Cromwell, American actor
1942 – Kate Wolf, American folk singer and songwriter (d. 1986)
1944 – Nick Mason, English drummer (Pink Floyd)
1948 – Mikhail Baryshnikov, Russian ballet dancer
1951 – Brian Downey, Irish drummer (Thin Lizzy)
1954 – Ed Schultz, American radio and television political talk show host
1955 – John G. Roberts, American jurist and the 17th Chief Justice of the United States
1959 – Keith Olbermann, American political commentator
1961 – Gillian Gilbert, British musician (New Order and The Other Two)
1961 – Margo Timmins, Canadian singer (Cowboy Junkies)
1964 – Bridget Fonda, American actress
1965 – Alan Cumming, Scottish actor
1968 – Mike Patton, American singer-songwriter (Faith No More)
1969 – Patton Oswalt, American actor and writer
Died on This Day
1595 – Sir Francis Drake, English explorer (b. c.1540)
1651 – Abraham Bloemaert, Dutch painter and printmaker in etching and engraving (b. 1566)
1669 - Gaspar de Crayer, Flemish painter and draftsman (b. 1584)
1811 - Jean-Baptiste Huet I, French Rococo animal painter and engraver (b. 1735)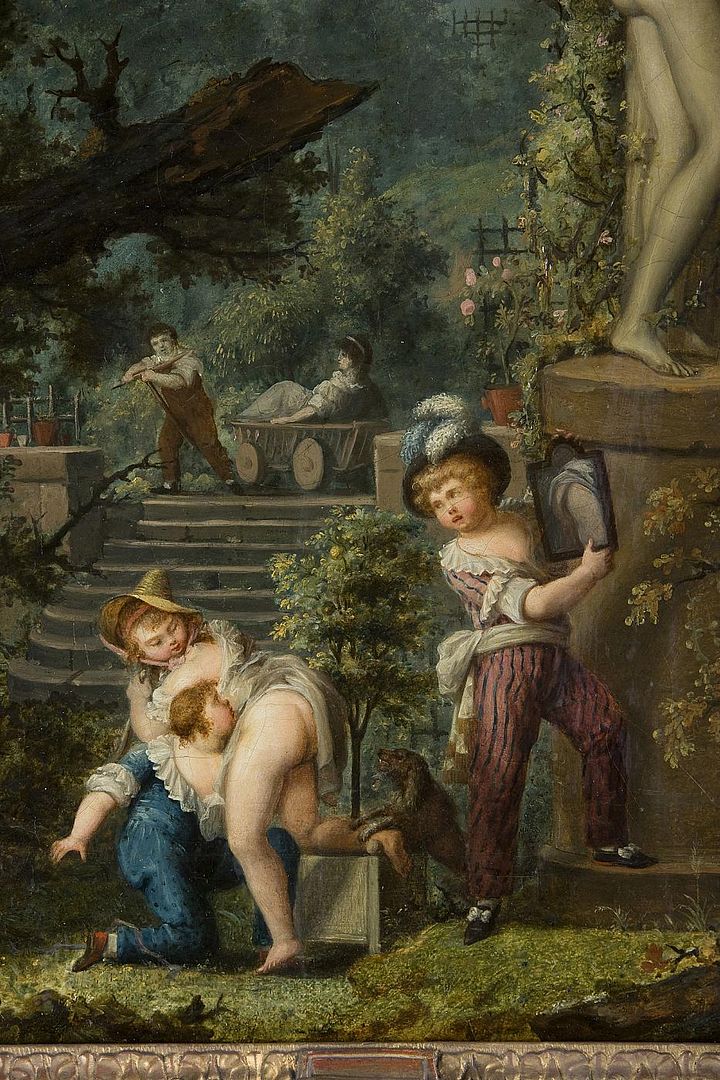 1812 – Captain John Perkins, first black commissioned officer in the Royal Navy
1836 - Ludwig Philipp Strack, German landscape painter (b. 1761)
1901 – Giuseppe Verdi, Italian composer (b. 1813)
1910 – Thomas Crapper, English inventor (b. 1836)
1927 - Luigi Pastega, Italian genre painter (b. 1858)
1972 – Mahalia Jackson, American singer (b. 1911)
1986 – Lilli Palmer, German-born actress (b. 1914) See Tipple Jar
1993 – André the Giant, French professional wrestler and actor (b. 1946)
2004 – Jack Paar, American television show host (b. 1918)
2007 – Tige Andrews, American actor (b. 1920)
2009 – John Updike, American novelist (b. 1932)
2010 – Zelda Rubinstein, American actress (b. 1933)
2010 – J. D. Salinger, American novelist (b. 1919)
2010 – Howard Zinn, American historian and activist (b. 1922)
Today is
International Holocaust Remembrance Day
Chocolate Cake Day
Punch the Clock Day